Step 1: Cut wire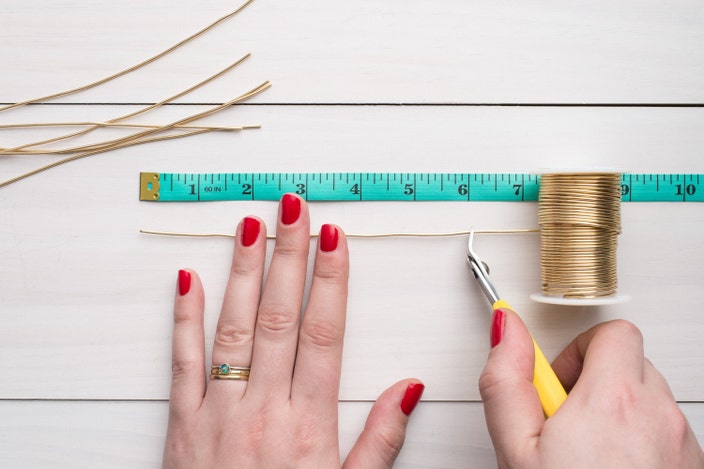 Using your measuring tape and flush wire cutters, cut seven 6 in. / 15 cm. pieces of wire. Tip: Gently straighten the wire with your thumb and index fingers before measuring and cutting.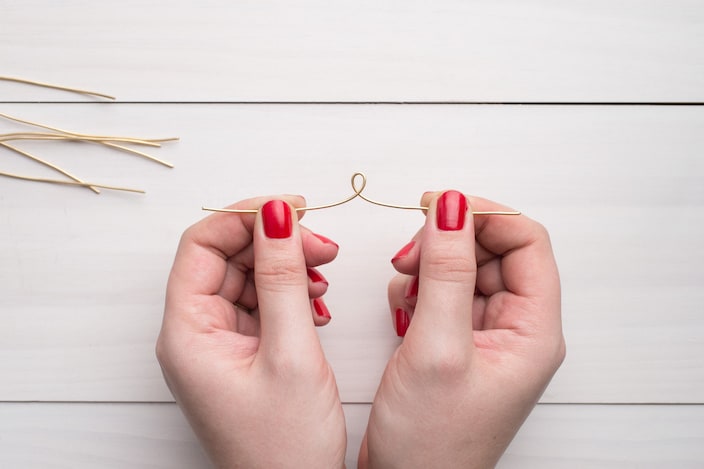 Bend one of your pieces of wire in half. Pull tightly on both ends so the wire crosses, forming a loop in the center.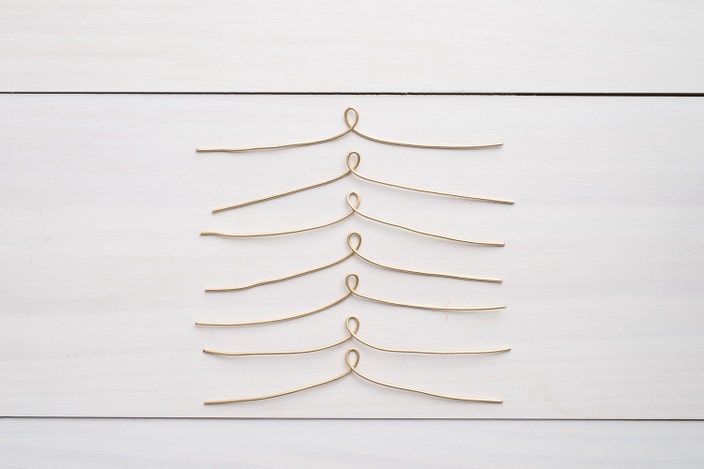 Repeat on your remaining six wire pieces.
Step 3: Shape wire to resemble a wishbone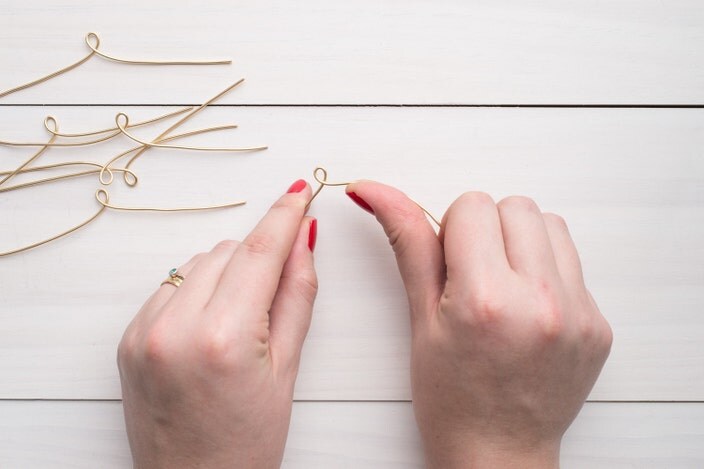 Take one of your wire pieces, and use your thumb and index finger to gently bend both ends along the curve of your thumb. The shape should resemble a wishbone.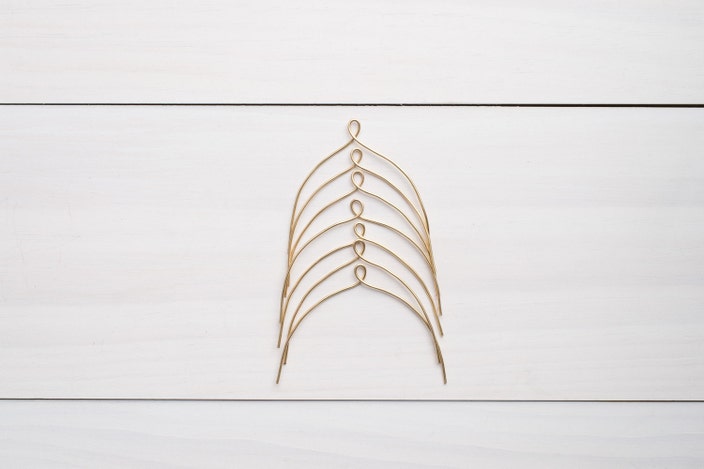 Repeat on your six remaining wire pieces.
Step 4: Loop wire ends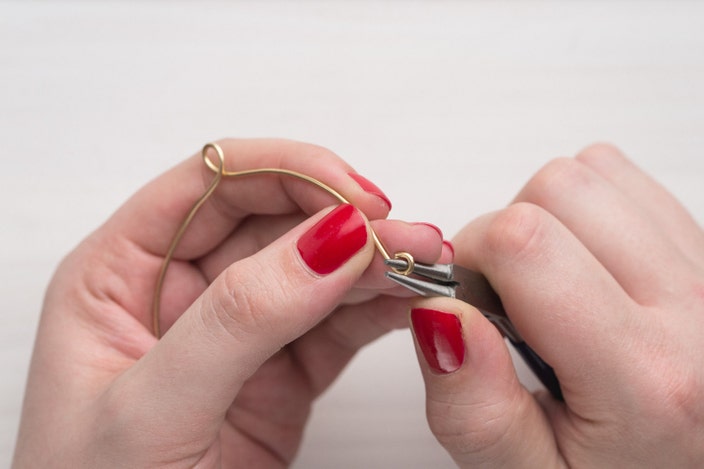 Use round-nose pliers to create a loop on both ends of one of your wishbone-shaped wire pieces.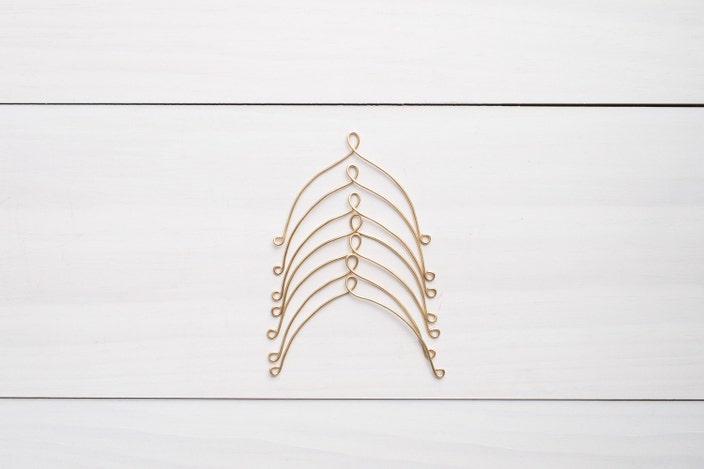 Repeat on your six remaining wire pieces.
Step 5: Assemble your mobile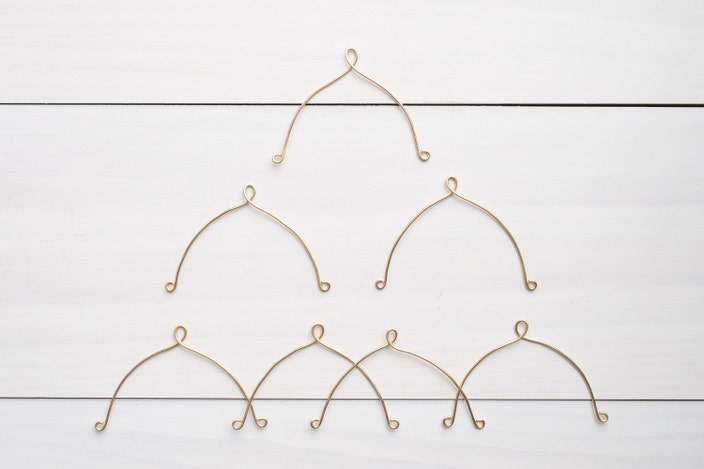 Now that all the wire pieces are ready, it's time to start assembling your mobile. To do this, line up your wishbone pieces so that you have one in the top tier, two in the middle, and four on the bottom, as pictured above.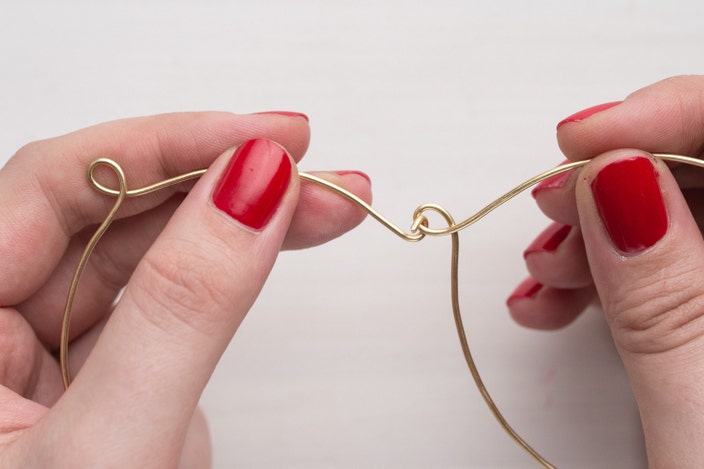 Starting with the top-tier wishbone piece, open the end loops using flat-nose pliers and slide on the two wishbone pieces from the middle tier. Next, open the end loops of the two newly-added wishbones, and slide on your remaining four wishbones. Close end loops and set aside.
Step 6: Add jump rings to agate slices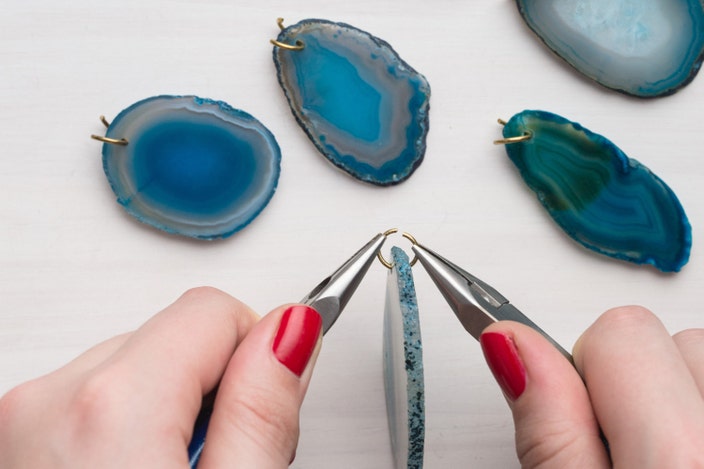 Use flat-nose pliers to add jump rings to the tops of all eight of your agate slices. Leave the jump rings open.
Step 7: Attach agate slices to mobile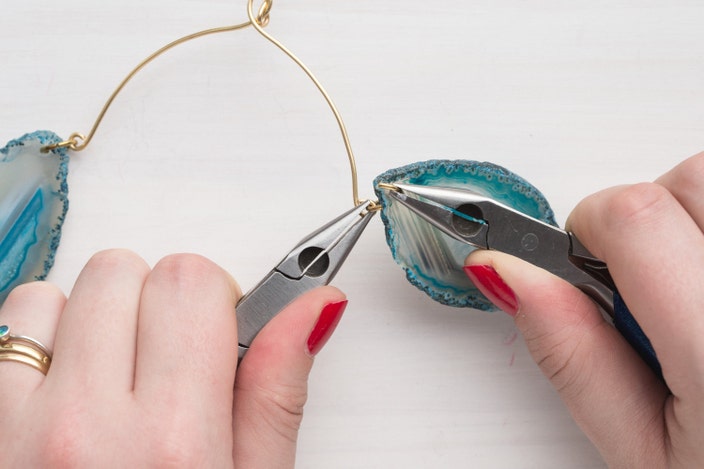 Slide the open jump rings on your agate slices through the end loops of your four bottom wishbones, attaching a total of eight agate slices. Use your flat nose-pliers to securely close the jump rings.
Step 8: Add chain to display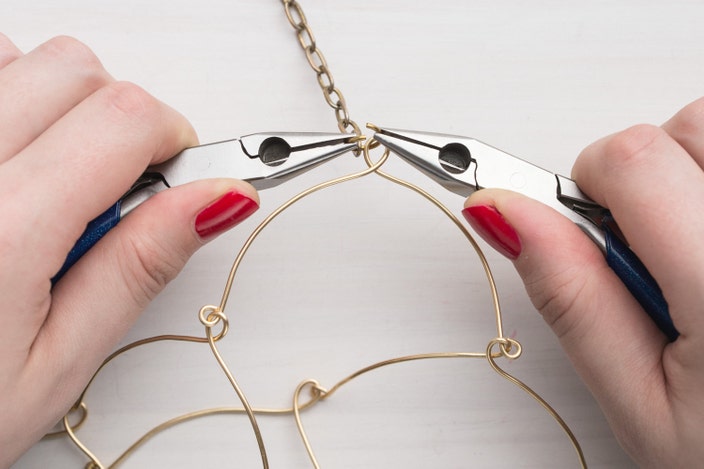 Use flat-nose pliers to add a jump ring and chain to the top wishbone of your mobile. Now your mobile is ready to hang up.