Step 1: Trace wood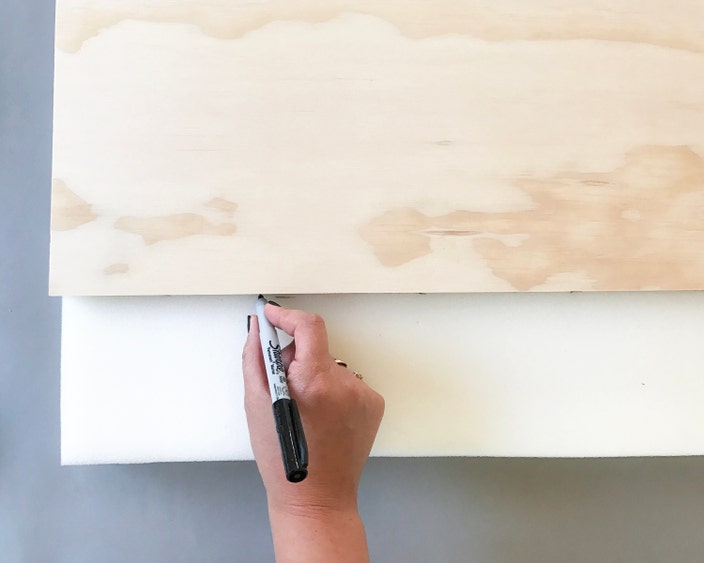 Lay your wood on top of the foam and trace the outline with a pen.
Step 2: Cut foam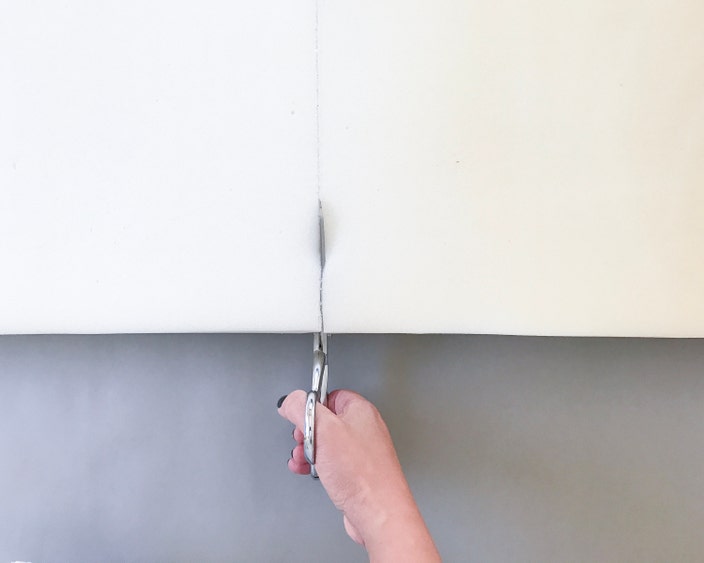 Cut the foam along the marked line with a pair of fabric shears.
Step 3: Measure and cut fabric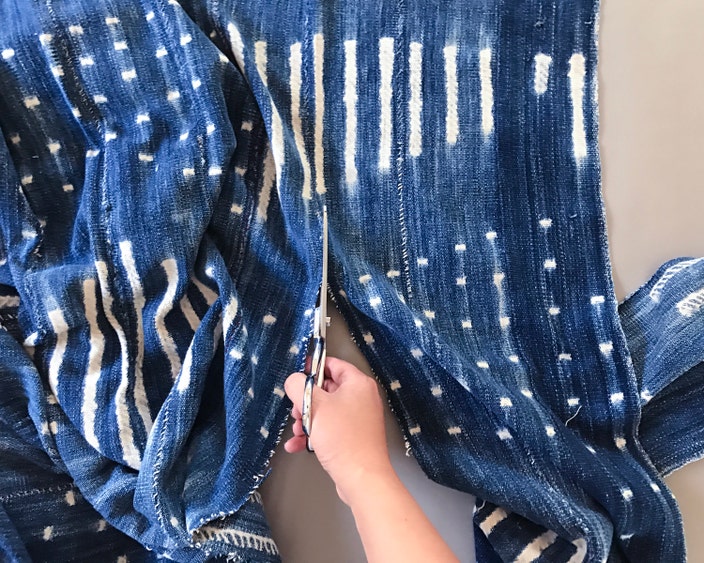 Using the foam your cut in Step 2 as a template, trace the fabric to size (leaving 4-5 in. / 10-15 cm. of extra fabric on all sides). Cut.
Step 4: Center the foam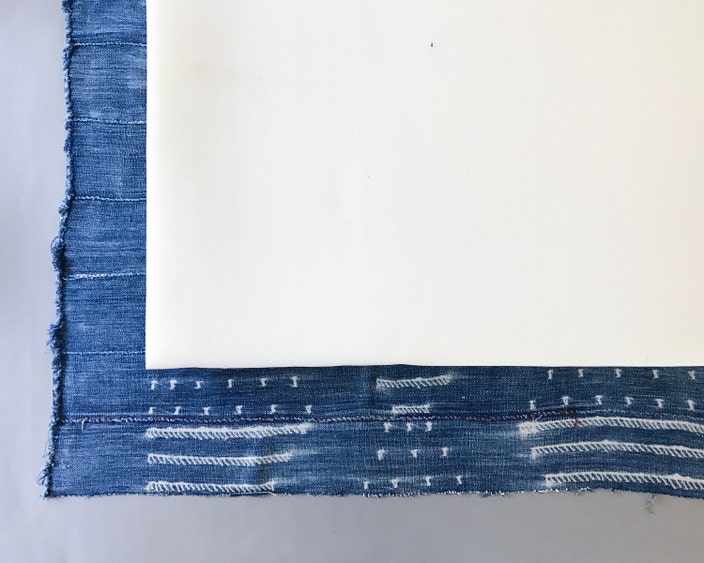 Flip your fabric right side down and center your foam on top of it.
Step 5: Add wood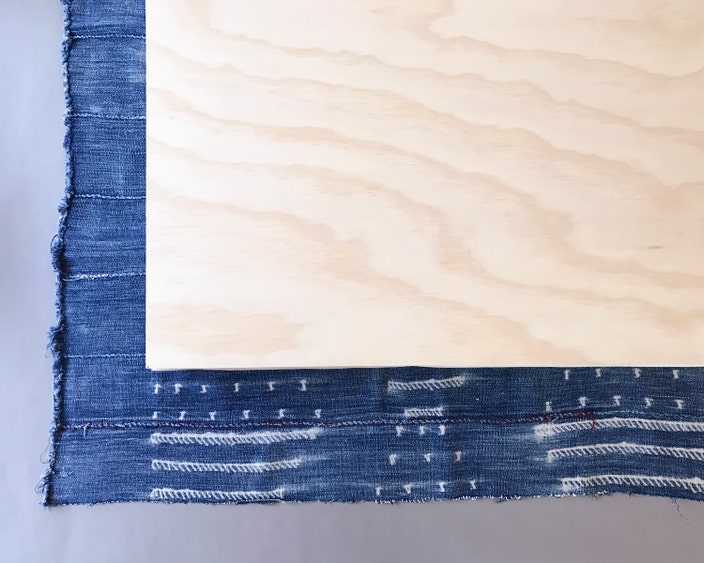 Lay the wood directly on top of the foam.
Step 6: Start stapling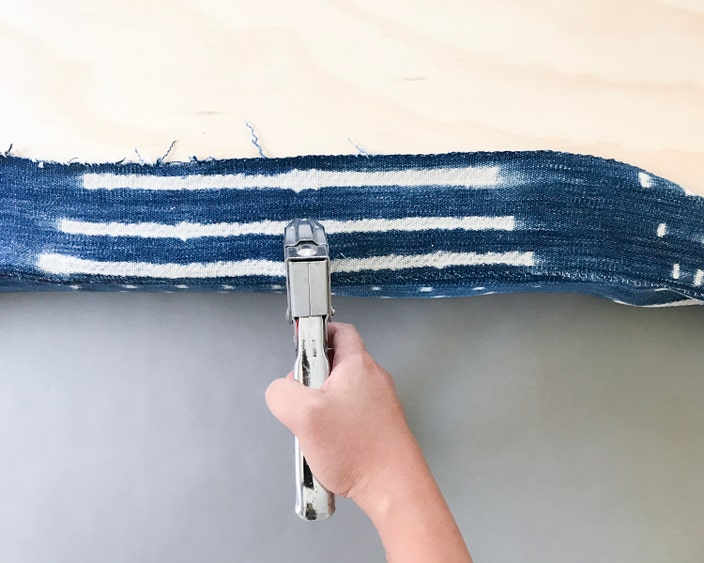 Start at the center of the longest side, pull the fabric taught and staple it to the wood. Repeat at the center of the other side. Continue stapling, alternating left and right of the center staple on both sides. Next, staple along the shorter sides of the wood, starting at the center and working your way out. Note: Don't staple all the way to left and right edges of the board - the corners will be stapled last.
Step 7: Staple the corners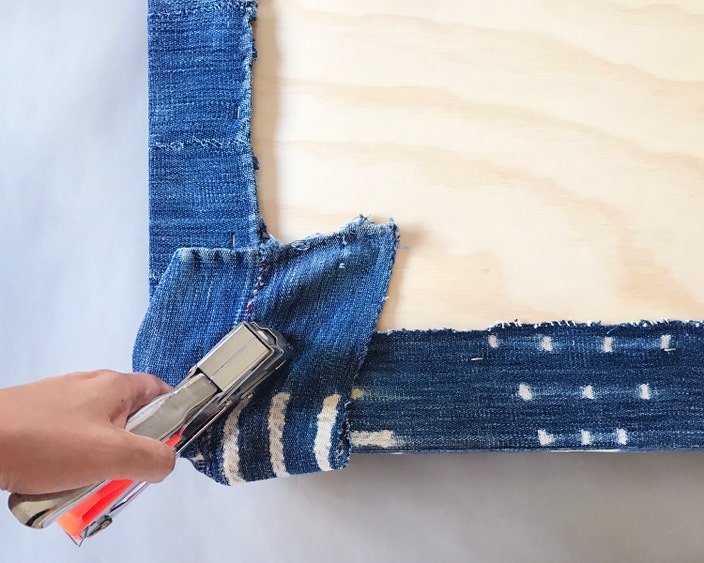 Pull the corner of the fabric, fold it over at a diagonal, and staple it in place. Fold in both sides of the remaining fabric to create two even pleats. Carefully hold the pleats in place as you staple them to the wood. Repeat on all four corners. Trim away any excess fabric.
Step 8: Attach hairpin legs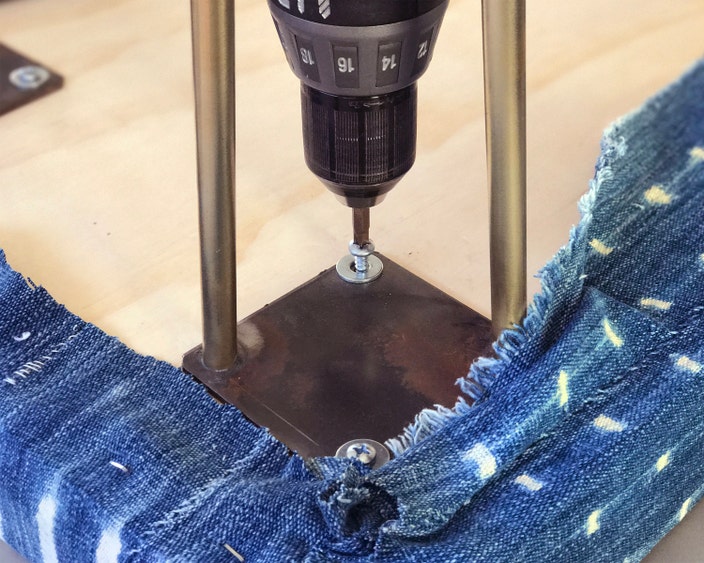 While the bench is still upside down, place the hairpin legs on each corner. Drill a pilot hole with a drill bit that measures a few sizes smaller than the wood screws. This will make screwing in the wood screws a lot easier. With a washer in between the screw and the leg base, drill the wood screw into place. After all four legs are screwed in place, trim away any additional fabric and staple any loose edges in place. Done!