2. Cotton warp thread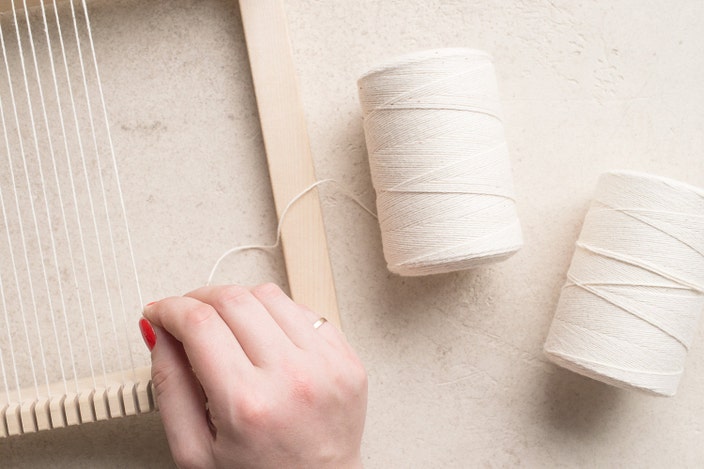 Your warp is the foundation of your weaving. Cotton thread is spun more tightly than yarn, making it smooth, strong, and less stretchy. These key factors will allow you to easily slide yarn through your weaving while maintaining a balanced tension in your warp on and off the loom.
3. Needles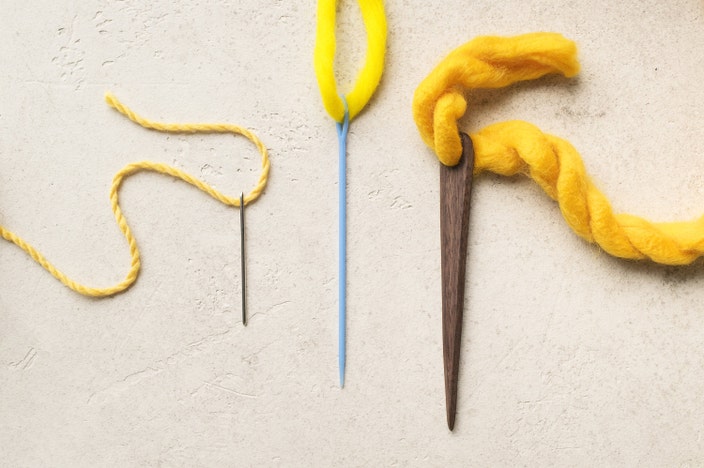 Tapestry, yarn, and wooden nalbinding needles have blunt tips and larger eyes to easily thread yarn through. Their length and shape will help you weave your yarn into the warp more quickly, access tighter areas that call for detail, and sew your loose yarn ends back into your weaving to finish it off.
4. Scissors and snips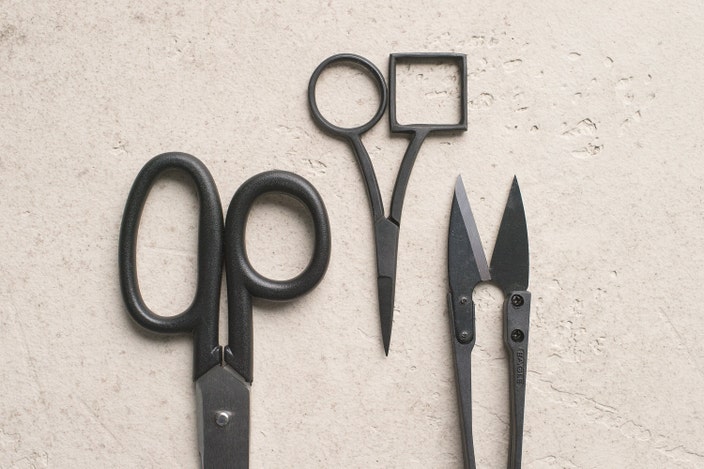 A variety of scissors and snips will come in handy when you need to get in there and accurately cut loose ends of yarn. Scissors are a great tool to have when you're trying to evenly trim larger amounts of yarn at a time, as you would with fringe created using rya knots. Embroidery scissors and snips allow you to easily clean up any small threads and frays on your finished weaving. Snip, snip!
5. Weaving sword (aka "shed stick")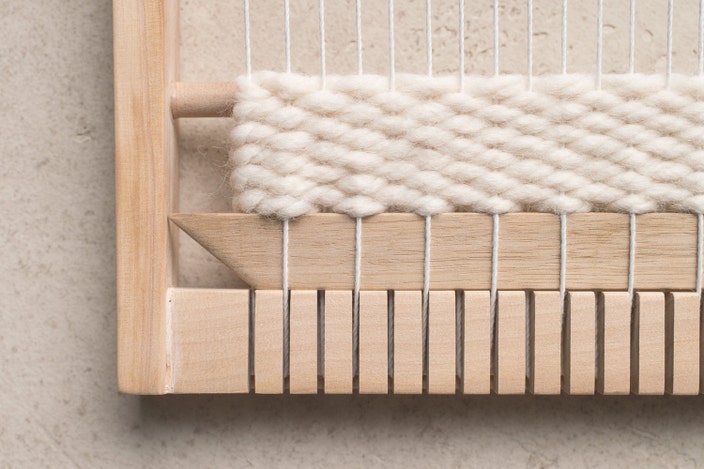 The weaving sword or "shed stick" has multiple uses. When woven into the bottom of your warp, the weaving sword creates margin of yarn that is needed to tie-off your weaving once you've taken it off your loom.