Step 1: Add carrier oils to dropper bottle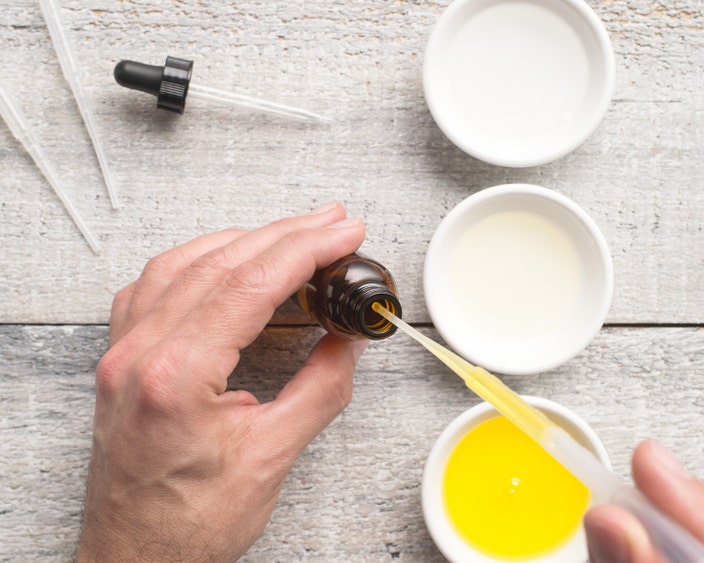 Add argan, fractionated coconut, and apricot kernel oil in thirds to your 1 oz. / 30 ml. glass dropper bottle, being sure to leave a small amount of space at the top to add essential oils. Tip: If your carrier oil, fragrance oil, and essential oil bottles do not have easy-pour spouts, use plastic pipettes to transfer oils into the glass dropper bottle.
Step 2: Customize the scent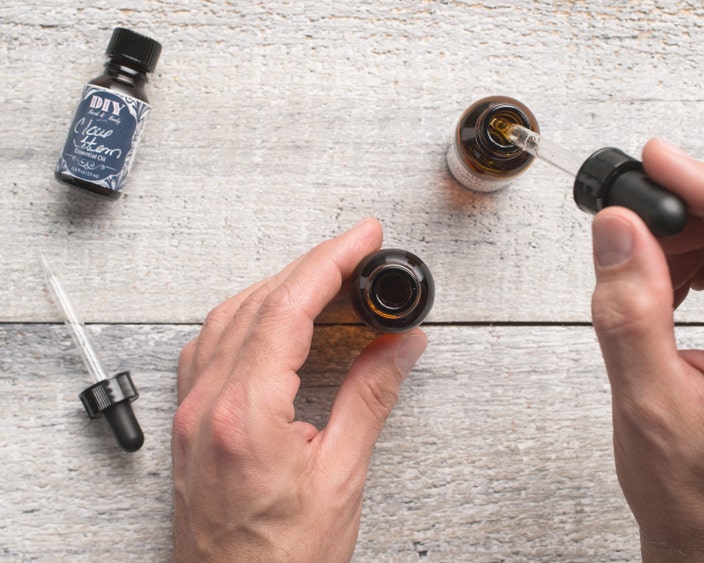 After you've added the carrier oils, it's time to create a custom scent. We used clove bud essential oil and bay rum fragrance oil, but you could use any combination that suits your taste. Tip: If you don't know which custom scent combination you'd like to make, hold the fragrances up to your nose two at a time to get a better idea of what the two would smell like when mixed.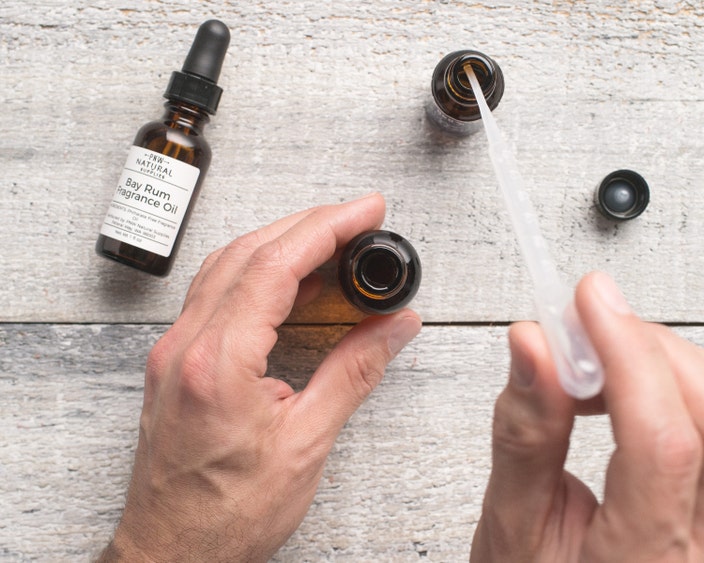 Add scents drop by drop until you reach a fragrance combination that suits you. Tip: Fragrances and essential oil scents develop over time. Test them on your skin beforehand by rubbing a few drops of each scent between your palms.
Step 3: Cap and mix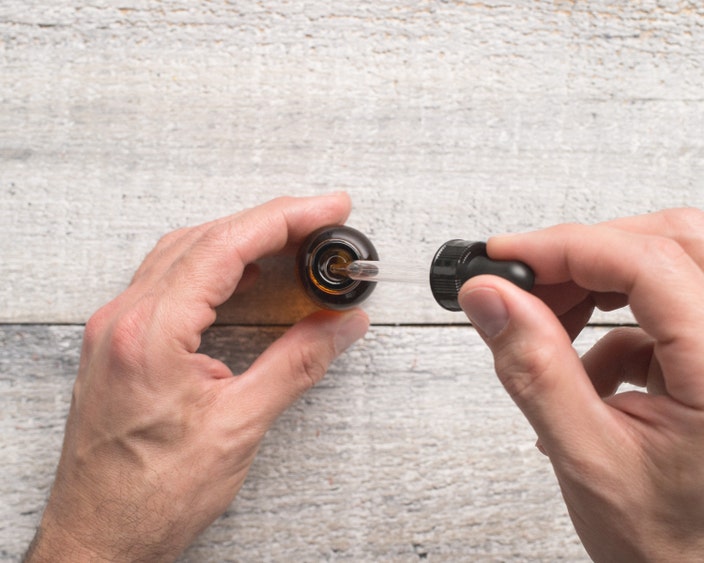 Once you've created your ideal scent, cap the dropper bottle and give it a gentle shake to mix.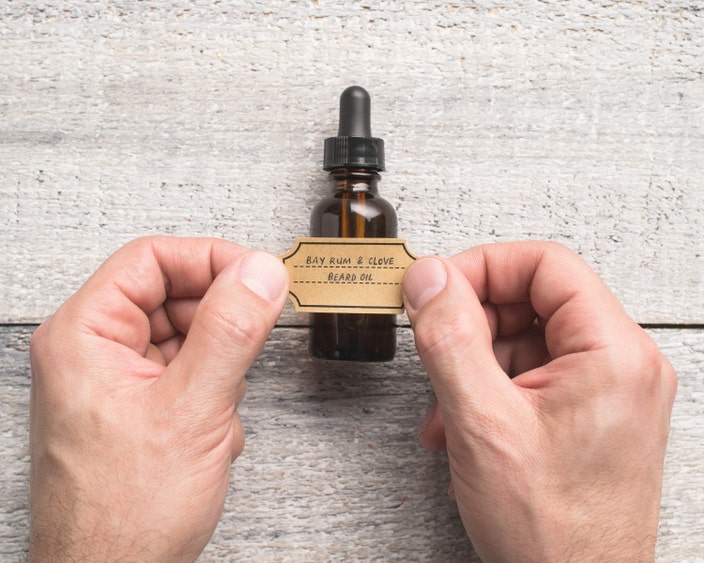 Use a pen and sticker to create a custom label for your finished oil.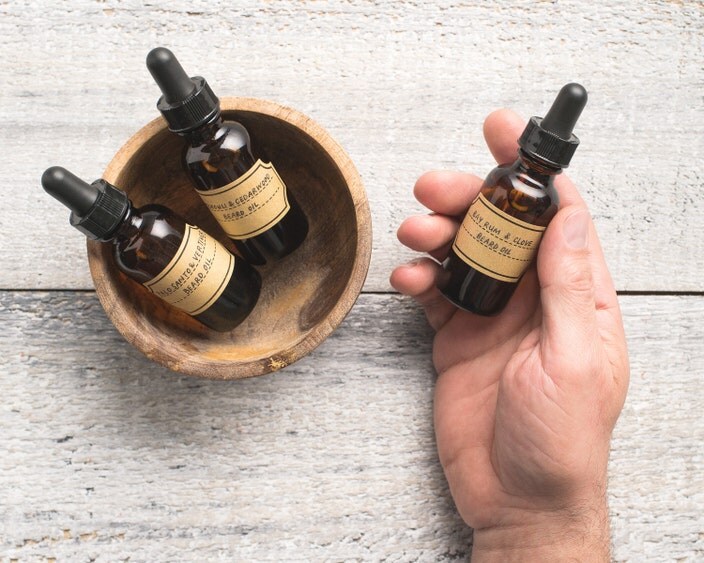 All done! To apply your beard oil, shake the bottle lightly, warm a few drops of beard oil between palms and apply to clean facial hair.