Step 1: Prep rug canvas and trace shapes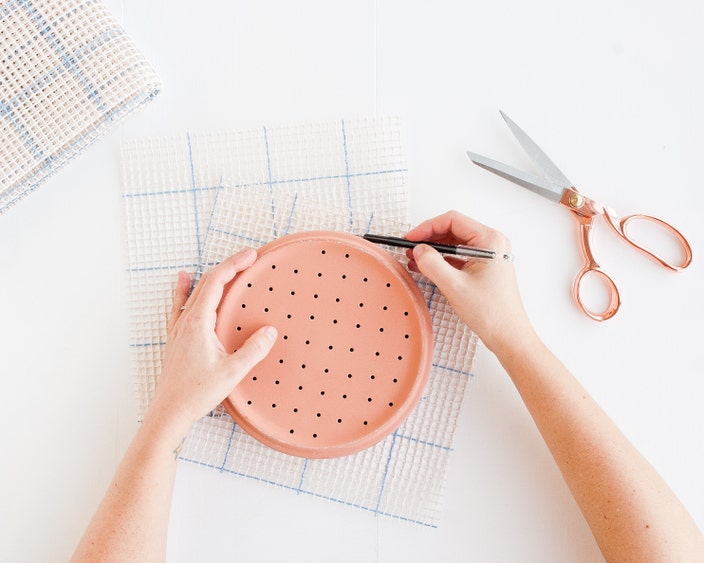 Start by cutting out two pieces of rug canvas slightly larger than the desired size of the circle you're planning to make for your pocket. One piece for the front and one piece for the back. Next, trace the outer edge of a circular plate or bowl with a marker on each of the two pieces of rug canvas. Tip: If you want to make a shape other than a circle, this would be the time to create that desired shape (rectangle, square, oval, etc).
Step 2: Snip, snip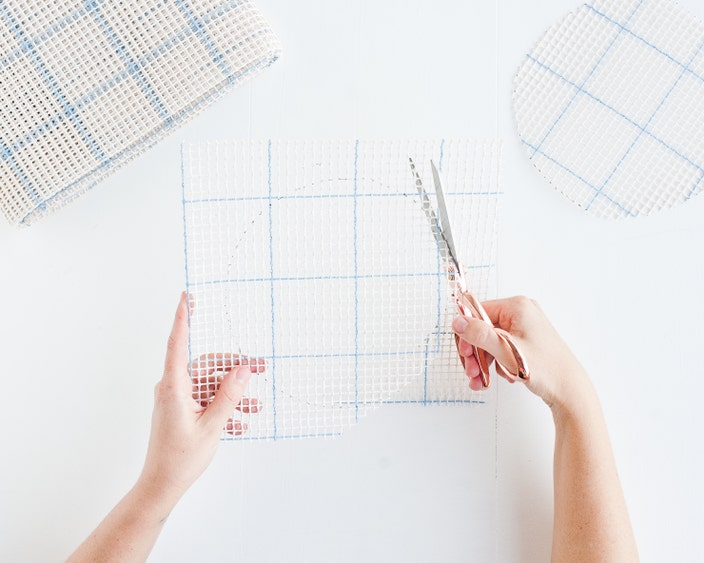 Cut out the two shapes with scissors.
Step 3: Add a curve to one of your shapes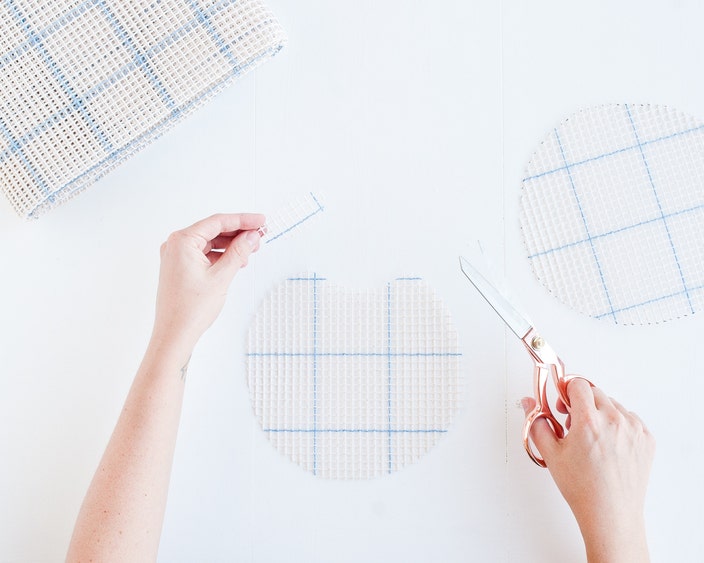 Next, cut a curved section out of the top of one of the two shapes. This will be the opening for the front part of the pocket.
Step 4: Weave the front piece of canvas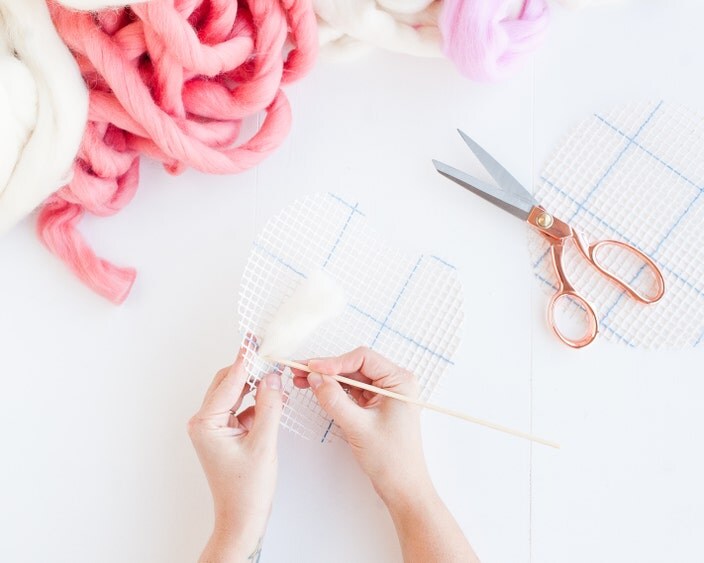 Begin threading the yarn and/or roving in and out of the grid holes of the front piece of rug canvas in random places. Tip: Use the poking tool to push the roving or yarn through on each end. This will help keep each piece secure. Repeat this process until you've created a pattern you like and the rug canvas is completely covered. Note: There is no right or wrong way to do this. You can skip over some holes to create longer pieces of roving or yarn going across and then go back to them later to fill in any empty spots if needed. You can also use multiple colors and even thicknesses for a more unique look.
Step 5: Repeat on the back piece of canvas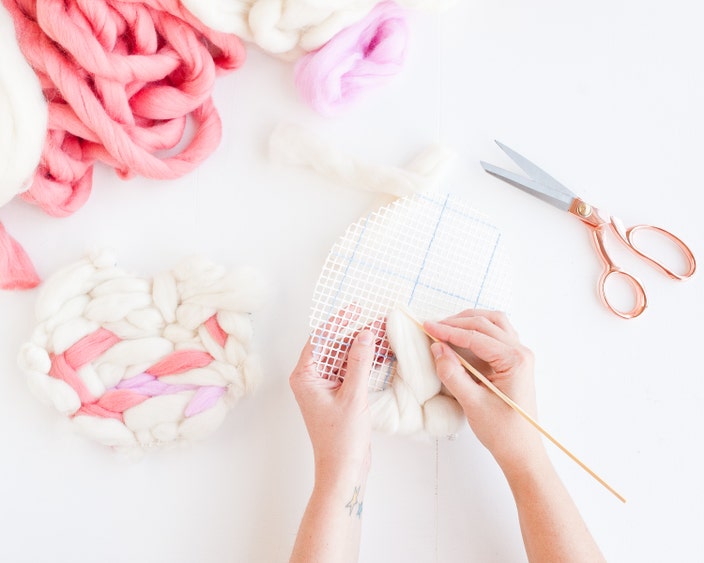 Repeat Step 4 on the back piece of rug canvas, covering the entire piece in roving and yarn in a pattern of your choosing.
Step 6: Attach the front and back pieces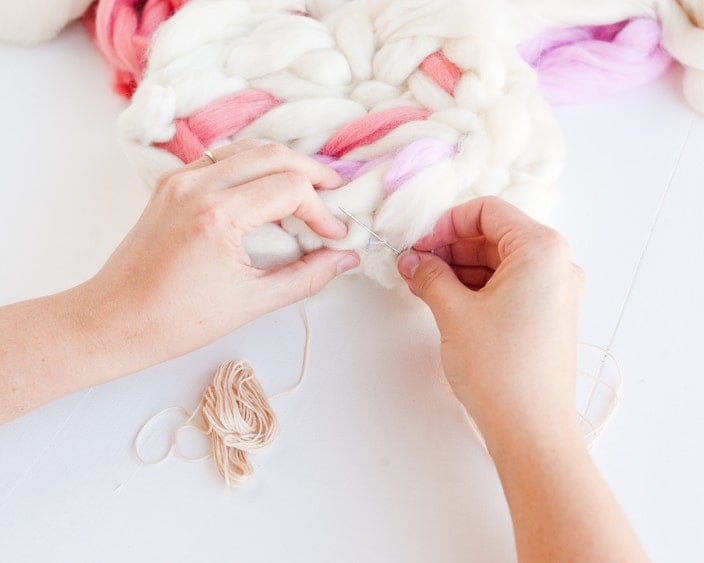 Attach the front and back pieces together using embroidery floss and a large-eye needle by threading the ends of the two rug canvas pieces together along the edging. It's helpful to first tie a double knot to secure the two pieces at one point, and then continue threading along the edging in both directions. Be sure to leave the top untouched (where the curved front section from Step 3 was created). Double knot all ends and trim excess yarn.
Step 7: Attach a loop to hang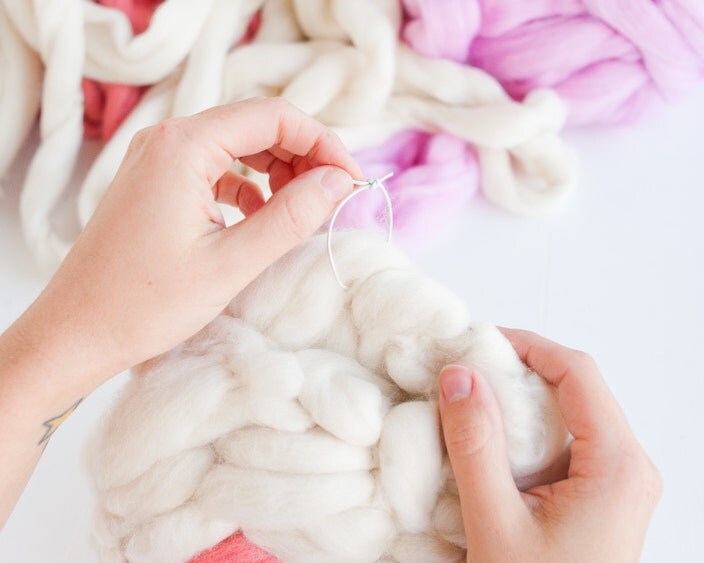 Tie off a loop of leather cording and attach a small strip through several of the grid holes in the back. This is the loop that you'll hang the finished piece from. Add craft supplies, air plants, and other items.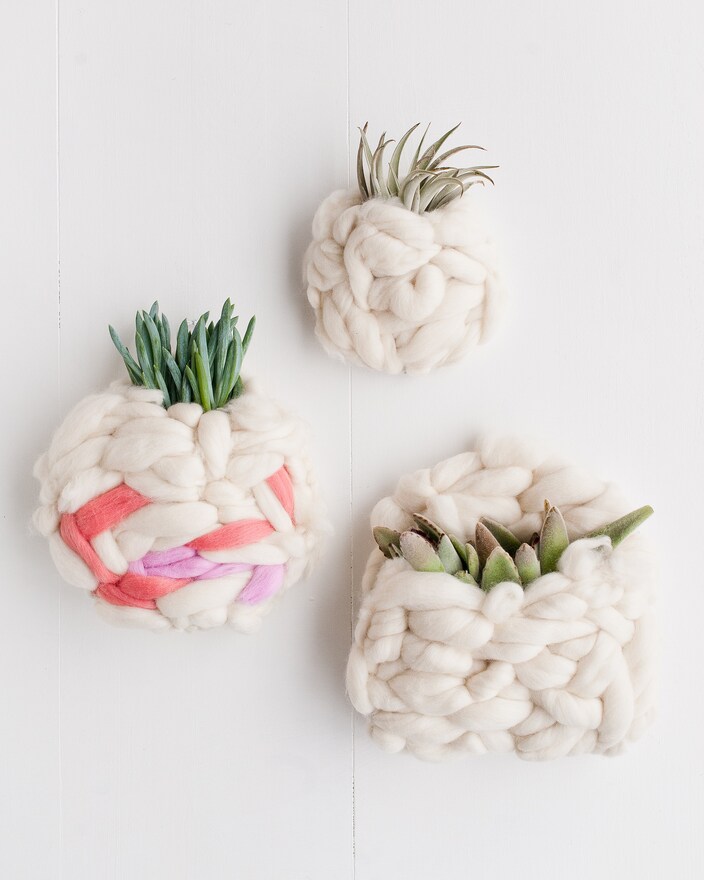 Tip: If you plan to use these pockets as planters, I recommend using air plants, since they're relatively lightweight and can be removed easily for watering.