Step 1: Prep jacket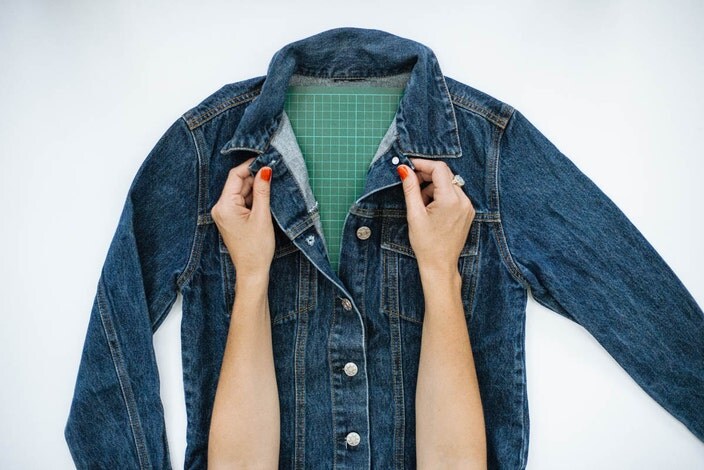 Start with a freshly washed jacket. Slip your cutting board inside the jacket to prep it for cutting.
Step 2: Measure the back panel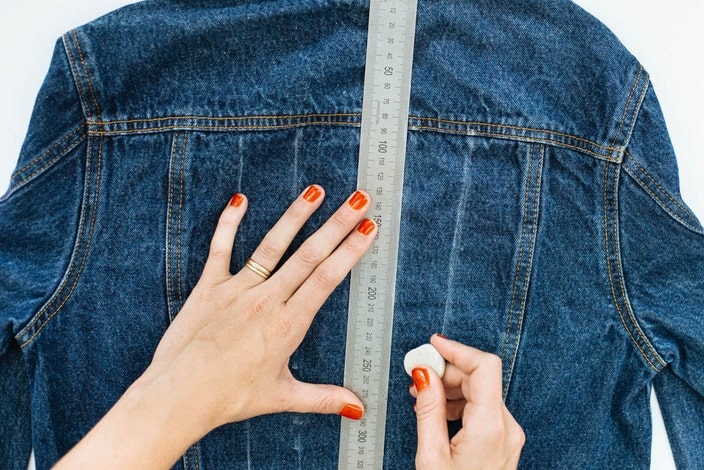 Measure out where you'll create the weaving on the back of the jacket using a ruler and chalk. Each back patch is different and depends on the size and style of the jacket. We used the top and bottom seam as a border and measured every half inch across.
Step 3: Cut jacket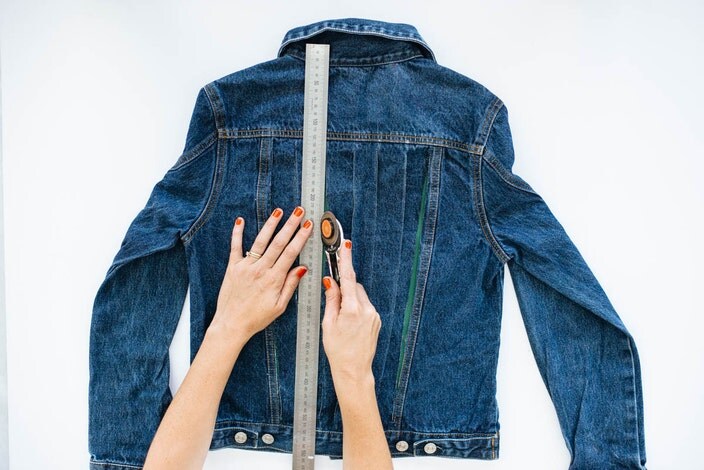 Use your rotary cutter and a ruler to cut 1/2 in. / 2 cm. openings lengthwise along the chalk lines. These will form the warp. In the following steps, you'll weave into this using the rope as weft.
Step 4: Cut rope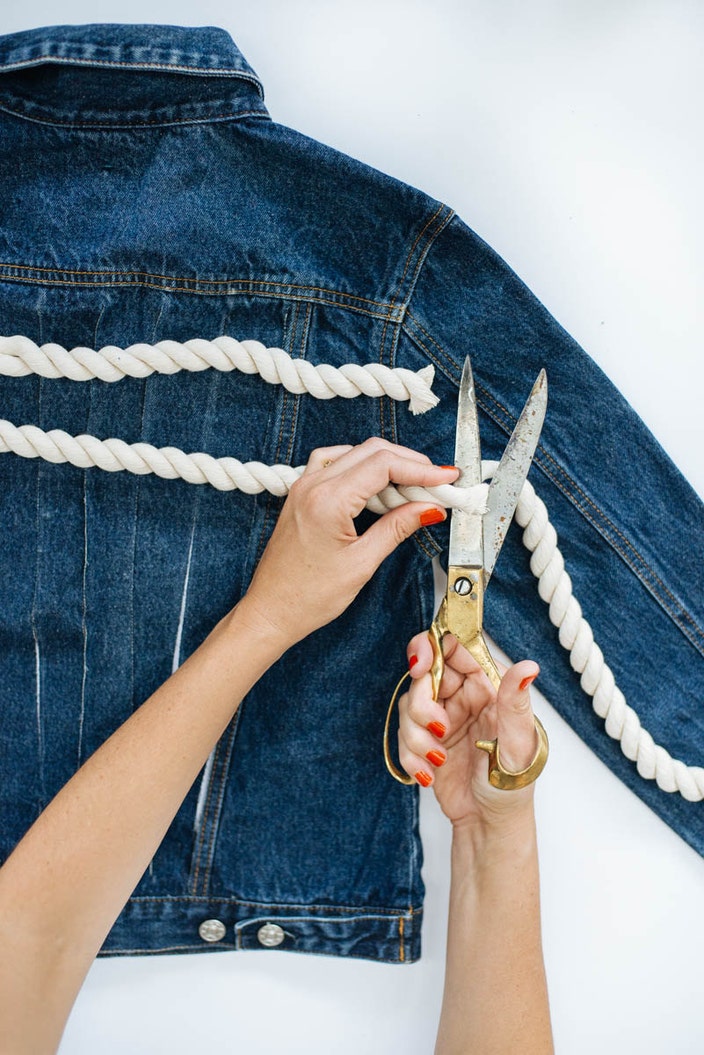 Cut and measure desired lengths of the large rope to weave into the panel. We used 10 yards of 22mm cotton rope cut into 20-30 12 in. / 30 cm. strips.
Step 5: Unwind rope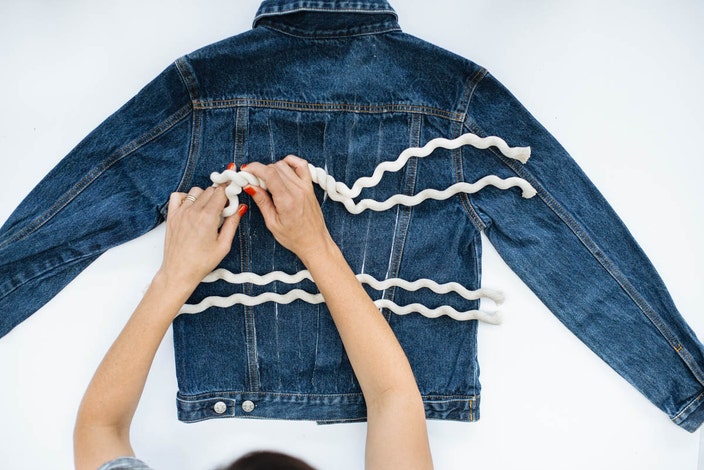 Unwind the thick rope into the separate parts. The rope shown produced three lengths from each piece when unwound. Note: the unwound pieces will be longer than the original length of rope.
Step 6: Remove cutting board and start weaving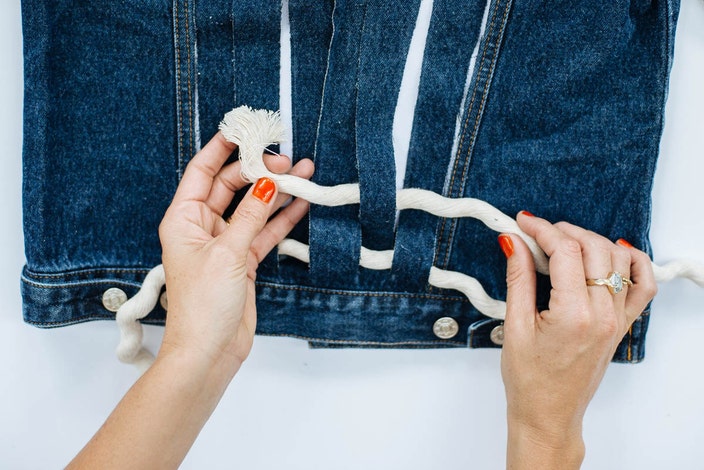 Remove the cutting board. Begin at the bottom of the jacket, weaving the pieces over and under the denim warp. Every time you finish weaving one piece of rope through, pull the ends to make sure they are even. The next piece should be woven in the opposite shed to the first. (i.e.: if the first piece is over, under, over, under; then the second piece should be the opposite: under, over, under, over.)
Step 7: Weave, weave, weave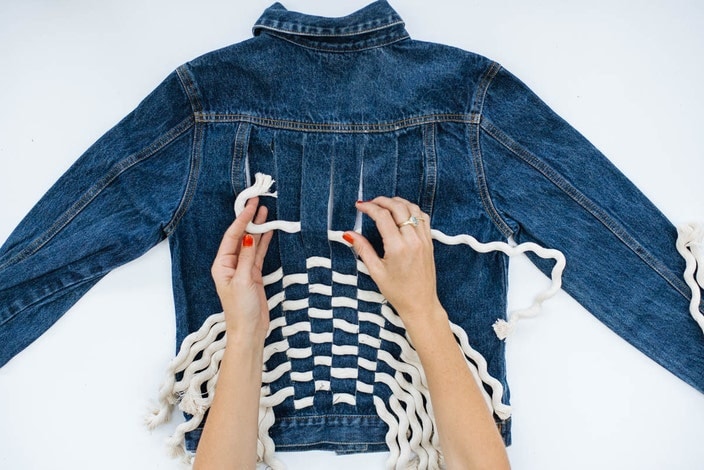 Continue weaving in the strips of cotton rope weft until you reach the top of the jacket.
Step 8: Secure the rope ends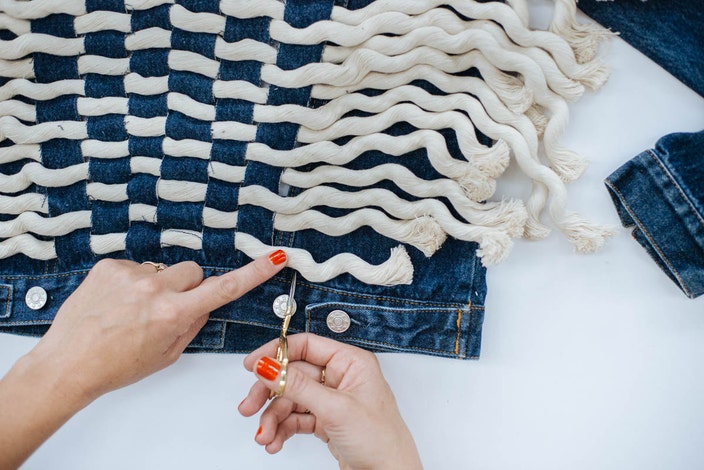 Now it's time to secure the ends. Every time one of the rope ends finishes on the the top of the last warp piece of the jacket, use scissors to create a small hole. Slide the cotton rope under and through the underside of the jacket to the front-facing side.
Step 9: Tie ends together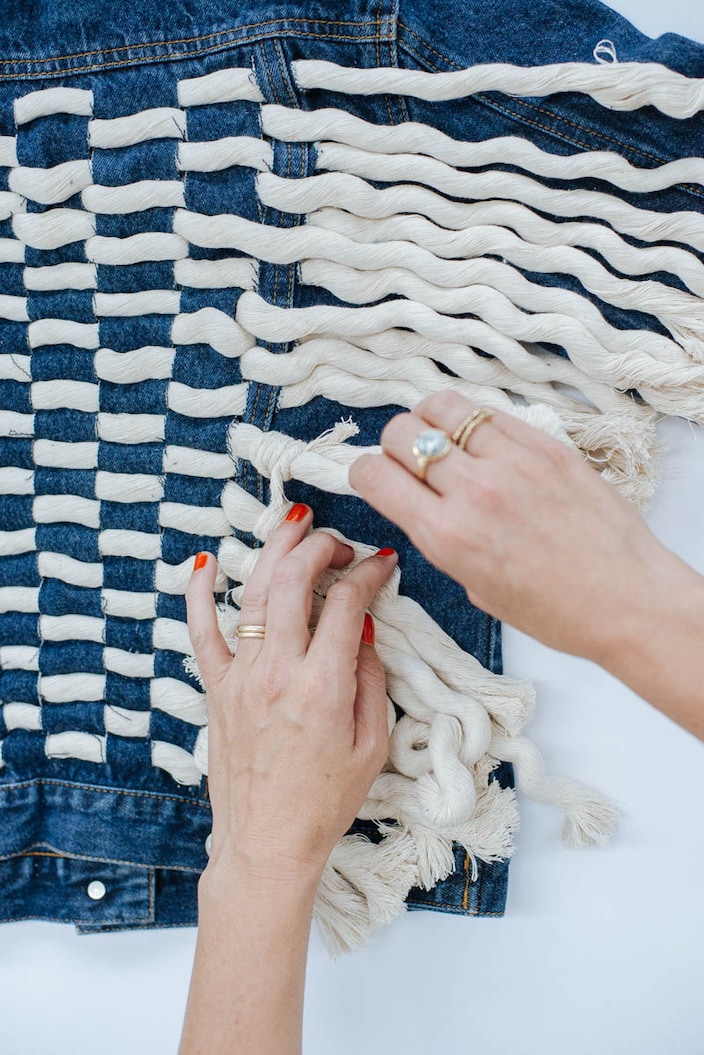 Match pairs of ends together - one piece that ends at the front with one that is pushed through the holes you just made. Take the thinner rope and cut and measure enough lengths to wrap around your pairs of ends. Working one pair at a time, wrap the ends together and tie off with a double knot. The resulting look will be similar to tassels along the sides of your woven back patch.
Step 10: Finish ends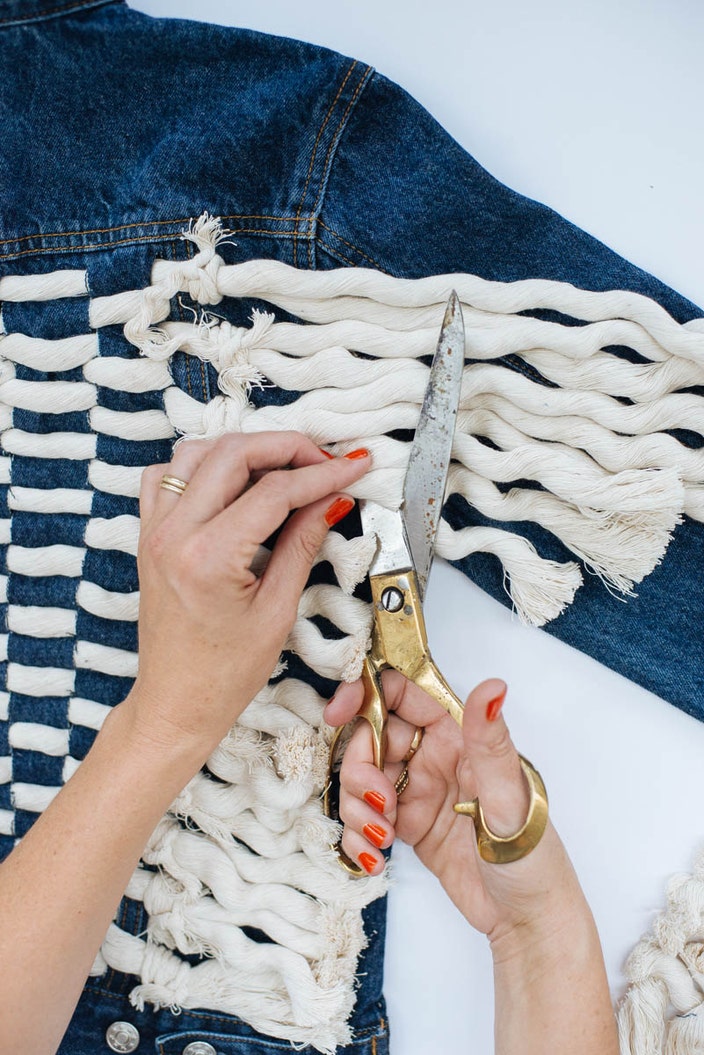 Trim the ends of the tassels to even lengths. Done!