Sara and Melissa
Alice & Lois

If you haven't worked with indigo dye before – now is the time. Indigo is a natural dye and an easy way to create resist patterns on fabric. Our favorite method for creating this type of design is shibori, an ancient Japanese dyeing technique where you fold and bind fabric to create a resist design. Today, we're sharing our favorite striped pattern made using a long accordion fold, paint sticks, and rubber bands. A few tips prior to dyeing: Read the pamphlet that comes with the kit. It is full of valuable information! The more you know going into it, the easier it will be. Make sure the fabric you are using is 100% natural (we love working with linen as it picks up the indigo color nicely). The indigo dye will not dye anything other than 100% natural fibers!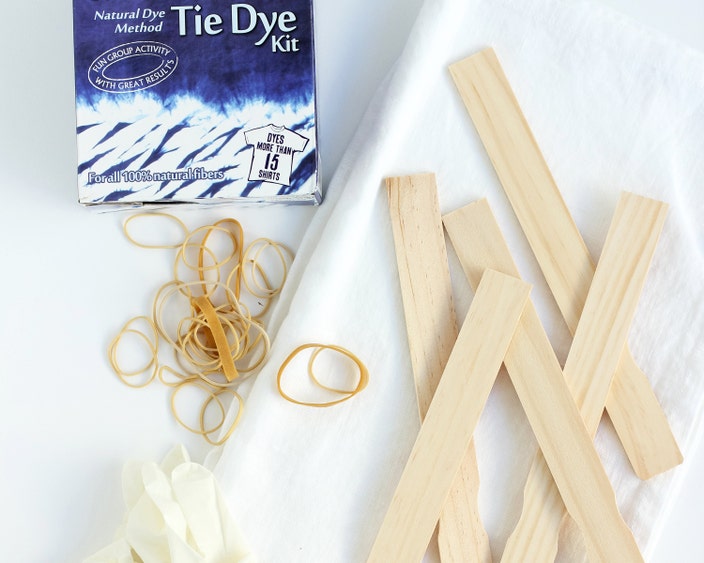 You will need
Step 1: Prepare dye bath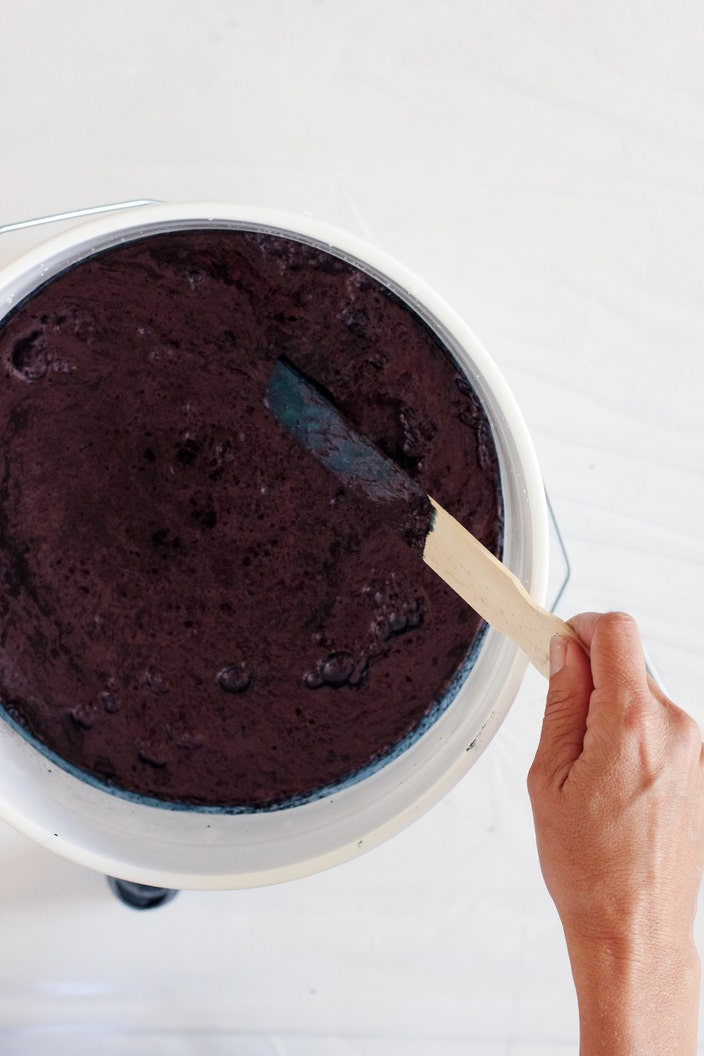 Following the kit instructions, fill the bucket with warm water and mix in the dye, stir in a circular motion. Next, add the soda ash and reduction agent. Stir slowly in one direction then reverse and continue slowly in the other direction. You will start to notice a foamy top. You can remove this "flower" to save and reuse later with the dye. Your dye will look neon green. Next cover the bucket (to prevent oxidation) and wait 30 minutes. The longer you wait, the darker the dye will be. We waited 45 minutes.
Step 2: Fold fabric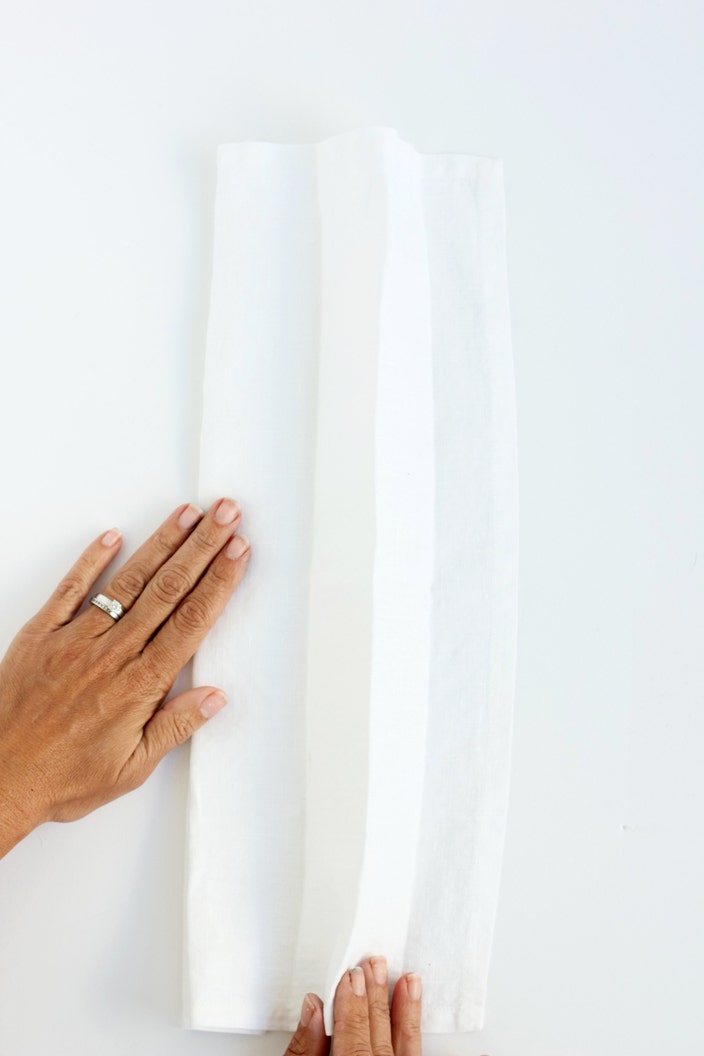 Dampen the placemats with water. Fold the fabric like an accordion (on the long side of fabric).
Step 3: Bind fabric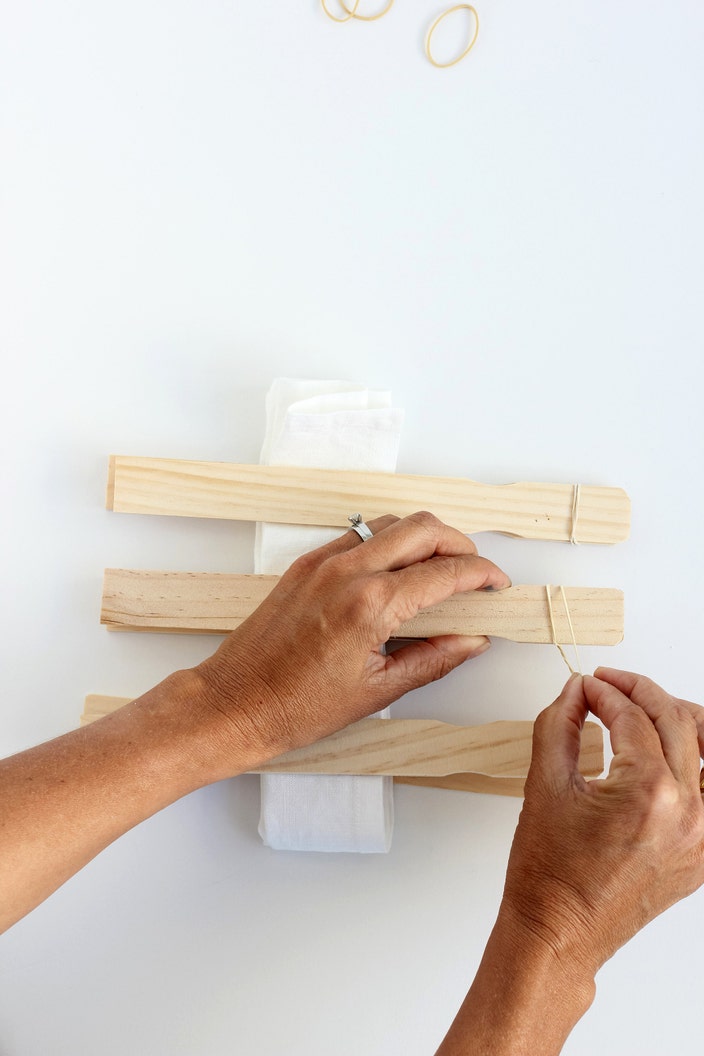 Place three paint sticks on the underside of the folded placemat. Place three more on top of placemat exactly on top of other sticks. Tightly bind the sticks together using rubber bands.
Step 4: Submerge fabric in dye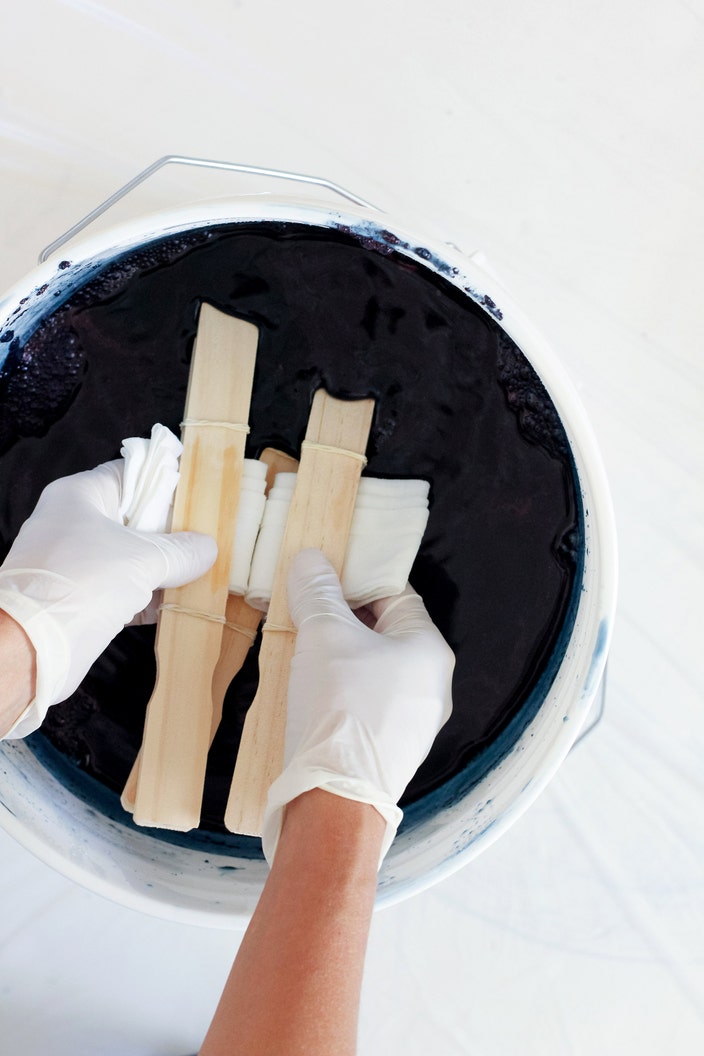 Wearing rubber gloves, submerge the fabric into the dye bucket. Hold and massage the fabric under the dye without touching the bottom of the bucket for 3 to 5 minutes.
Step 5: Remove fabric from dye and wash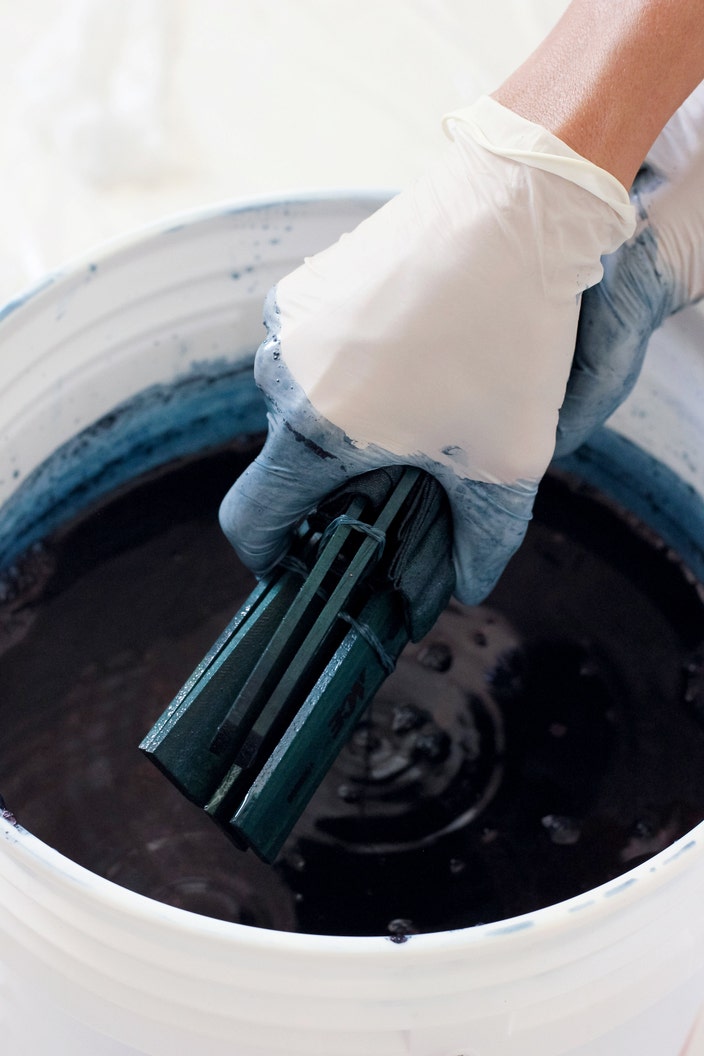 Remove the fabric from the dye. The fabric will look green and indigo. Let rest and oxidize. You will see the magic happen – from green to indigo! Once oxidized, you can repeat the dyeing process for a deeper, darker indigo color. After dyeing, remove the rubber bands and paint sticks and lay flat for the full oxidization. Wash in cold water and tumble dry on low before using.