Step 1: Draw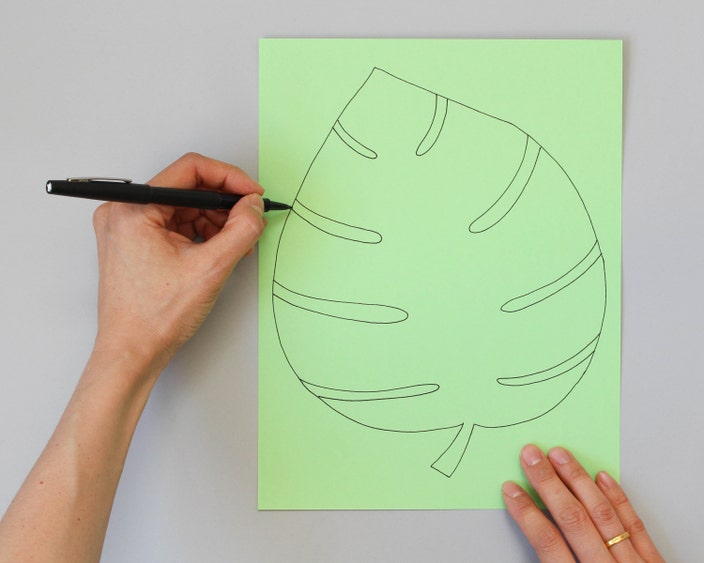 Draw a leaf shape onto cardstock. Shown above is a monstera leaf. Also pictured in this project is a banana leaf and an areca palm leaf - you can draw these or another variety. Tip: If you can get your hands on the leaf of your choice, you can place it on your paper and trace it.
Step 2: Score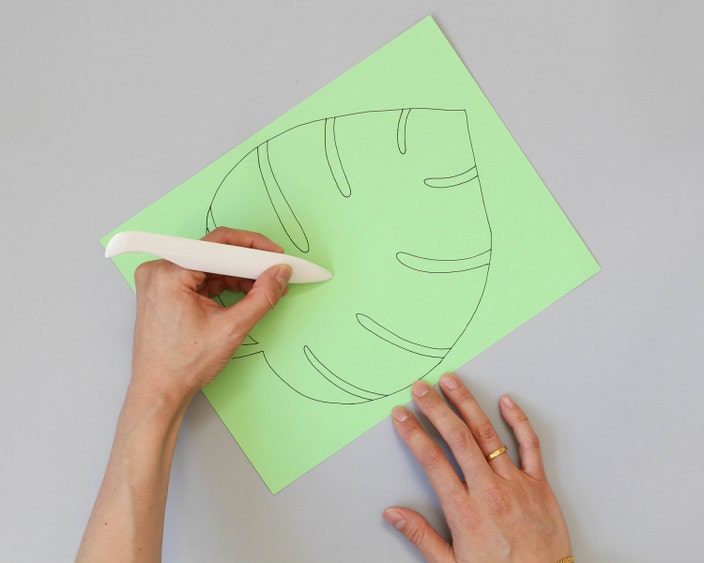 Score along the center of the leaf with the bone folder.
Step 3: Cut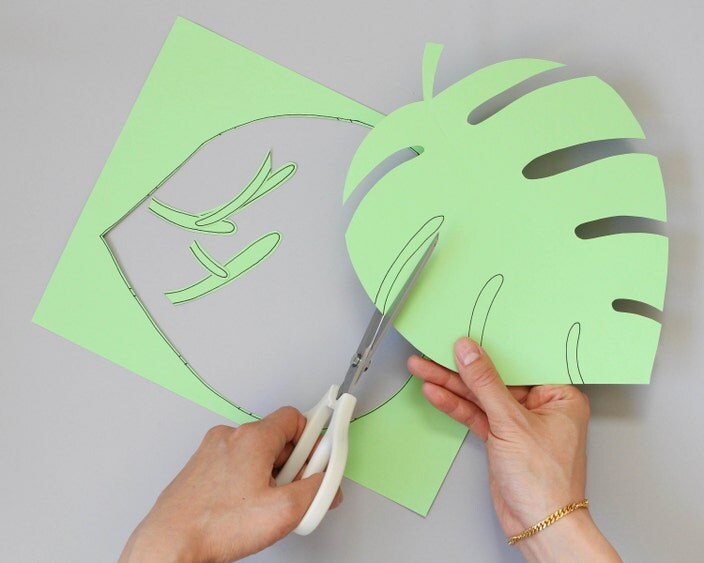 Use scissors to cut out the leaf shape.
Step 4: Fold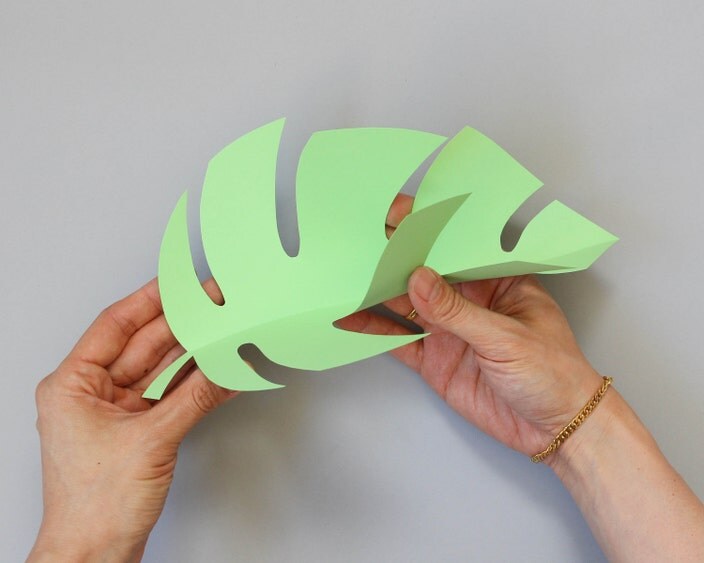 Fold the leaf along the scored line.
Step 5: Repeat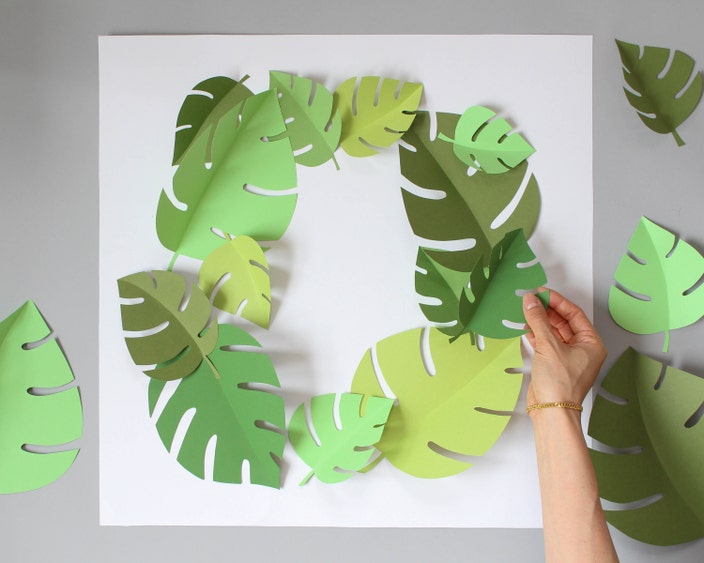 Make leaves in various sizes and shades, and arrange them on the bristol board in a shape you like. Tip: If you're unsure about which shape you like best, take a photo of different arrangements and pick a favorite to refer back to for the following step.
Step 6: Secure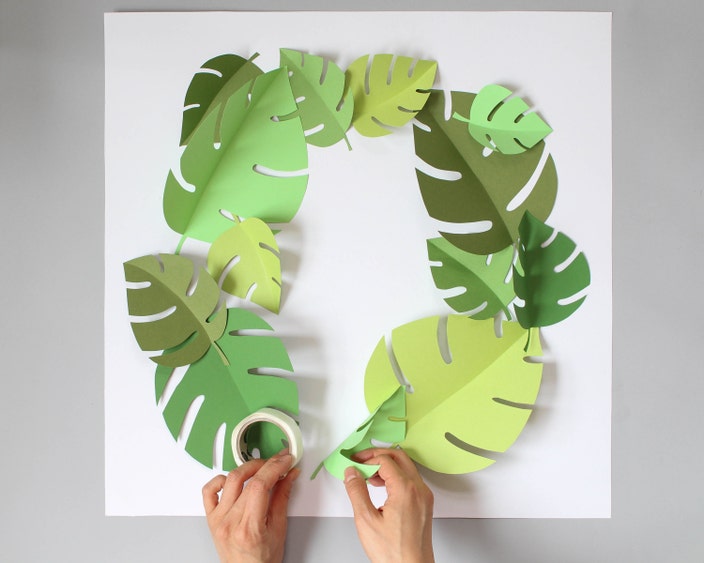 Secure the leaves with glue dots.
Step 7 (Optional): Frame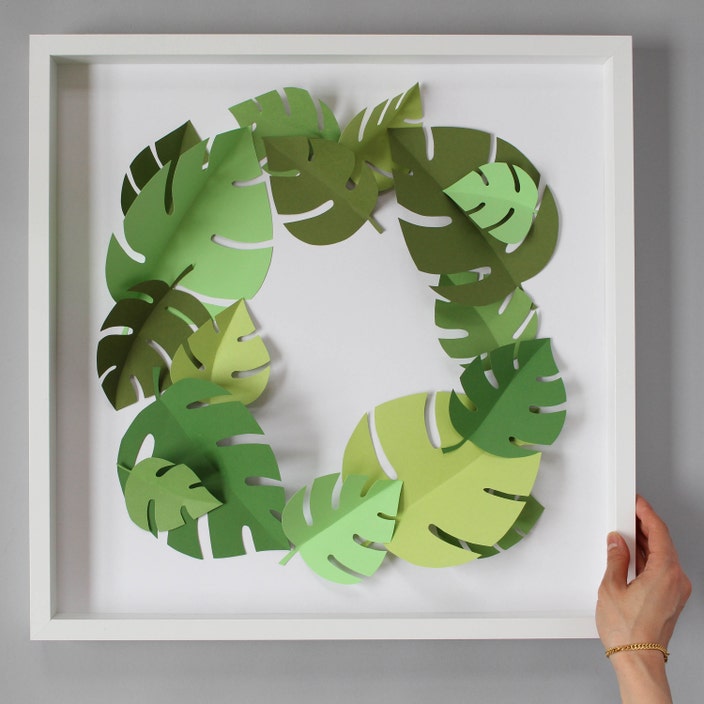 Frame the finished piece. If you want your leaves to keep their volume, remove the glass from your frame before inserting your bristol to show off their full 3D effect.