Step 1: Secure cuff to mat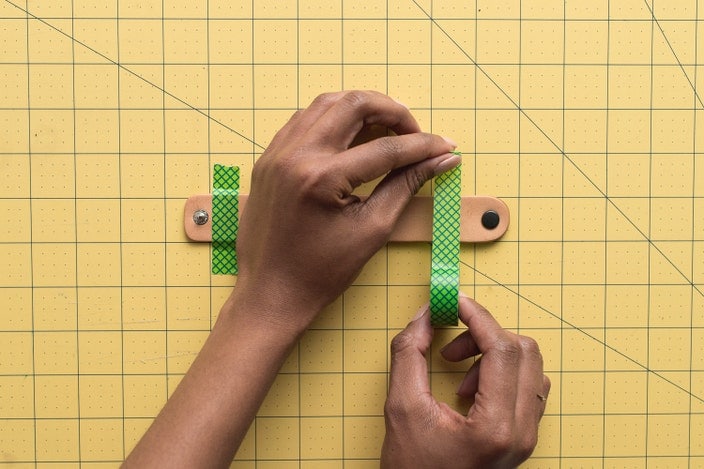 Place a cuff bracelet on the self healing mat, using the grid to find the center. Use the washi tape to secure the bracelet to the mat.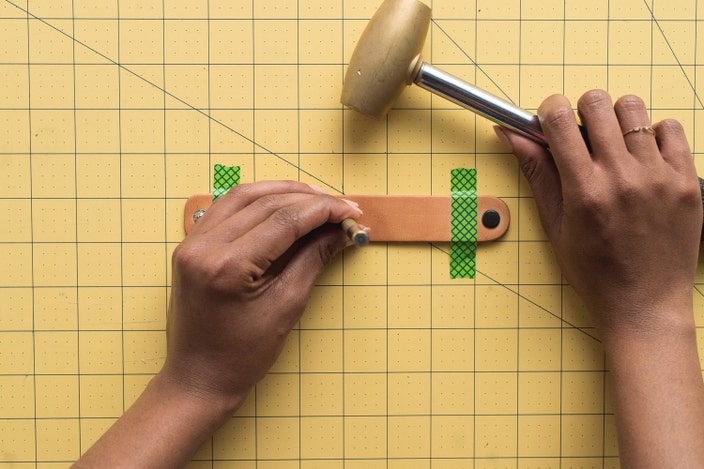 Dampen the sponge with water and dab the cuff bracelet so it's damp but not soaked. This softens the leather and prepares it for stamping.
Step 3: Stamp the center letter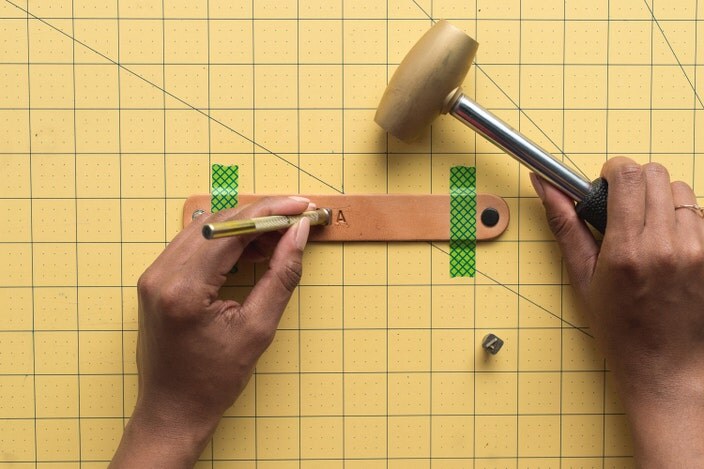 Decide on the word, phrase, name or quote you'd like to stamp (we suggest starting small and building up to larger words) and find the center letter. This will be the first letter you stamp. Using the corresponding leather stamp, take the center letter and place it in the middle of your leather cuff, holding the stamp straight up. Use the mallet to firmly whack the letter stamp once to imprint the letter on the cuff.
Step 4: Continue stamping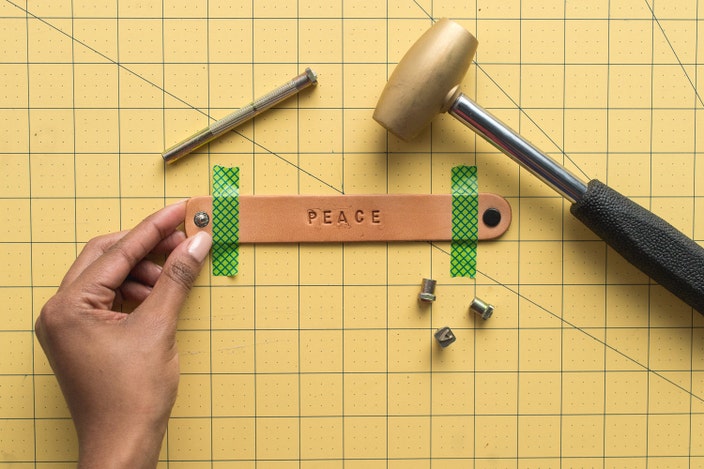 Working out from either side, use the method explained in step 3 to complete your chosen word or phrase.
Step 5: Allow to dry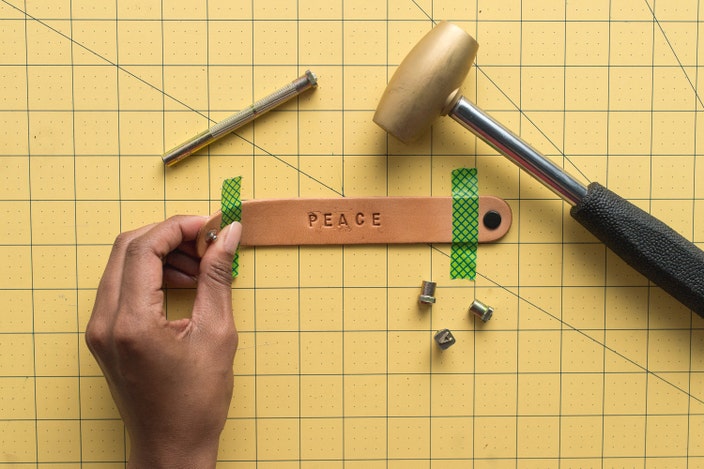 Allow the cuff to dry and remove from the self healing mat. Done!