Step 1: Cut beaded trim and satin ribbon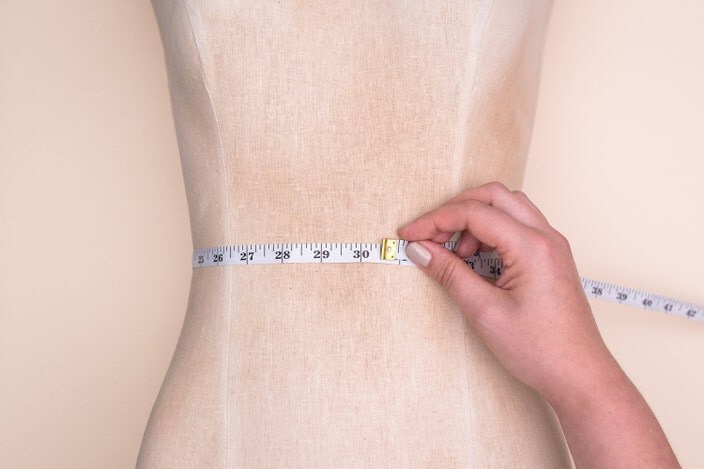 Measure the part of your waist where you'll be wearing the bridal sash. Add 48 in. / 1.2 m. to the total length. Use this measurement to cut your satin ribbon. (For example, if you were making a sash for a 30 in. / 76 cm. waist, you would cut 78 in. / 1.96 m. of satin ribbon.) Next, take your original waist measurement and subtract 6 in. / 15 cm. Use this measurement to cut your beaded trim. (For example, if you were making a sash for a 30 in. / 76 cm. waist, you would cut 24 in. / 61 cm. of beaded ribbon.)
Step 2: Remove beads from trim ends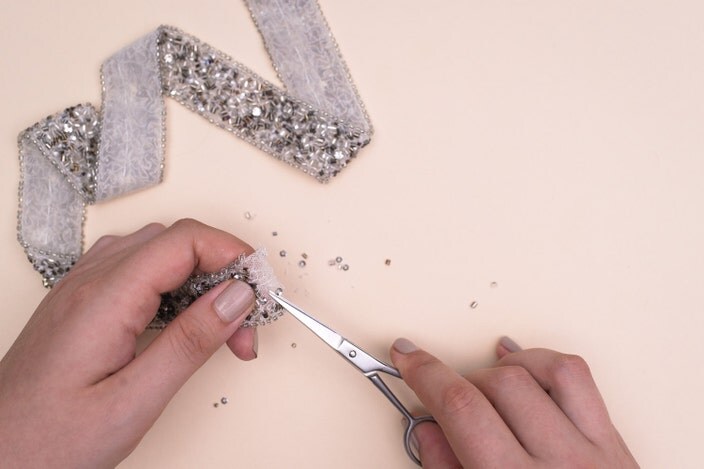 Remove ½ in. / 1 cm. worth of beads from both ends of your beaded trim. Do this by gently snipping the threads with your embroidery scissors.
Step 3: Hem trim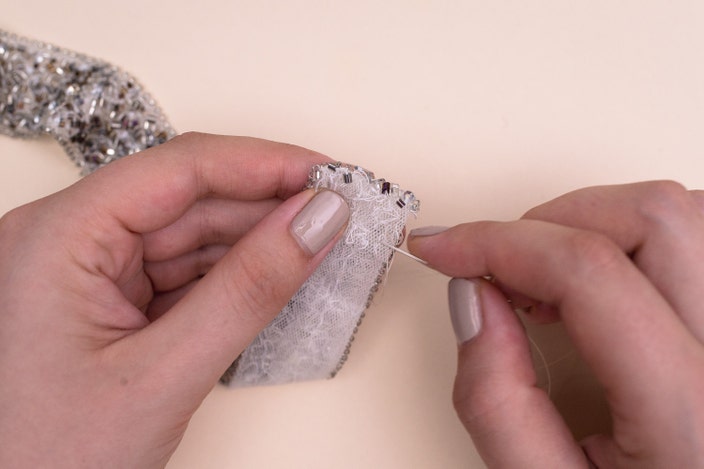 Fold the unbeaded ends onto the backside of the beaded trim. Tack them in place using a basting stitch. Repeat on the other end.
Step 4: Center beaded trim on satin ribbon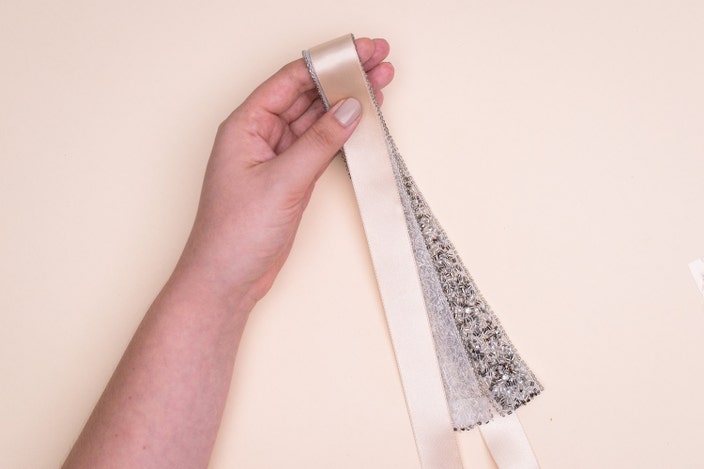 Place your satin ribbon on top of your beaded trim, so the centers of both are overlapping. The beaded part of your trim, and the shiny part of your satin ribbon should both be facing downward.
Step 5: Stitch beaded trim onto satin ribbon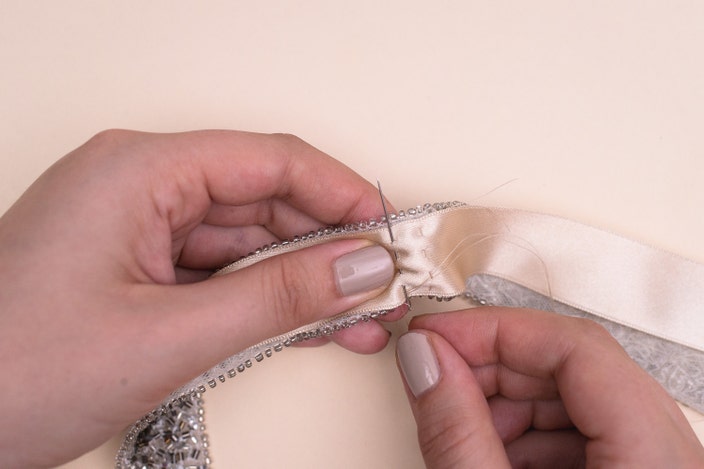 Working from one end of the backside of your sash, use a straight stitch going up and down for the length of your beaded trim to attach it to the satin ribbon. Be sure to use even stitches and thread that matches your satin ribbon. This part of the process may take a while – music, podcasts, or your favorite TV show will entertain you as you stitch.
Step 6: Stitch, stitch, stitch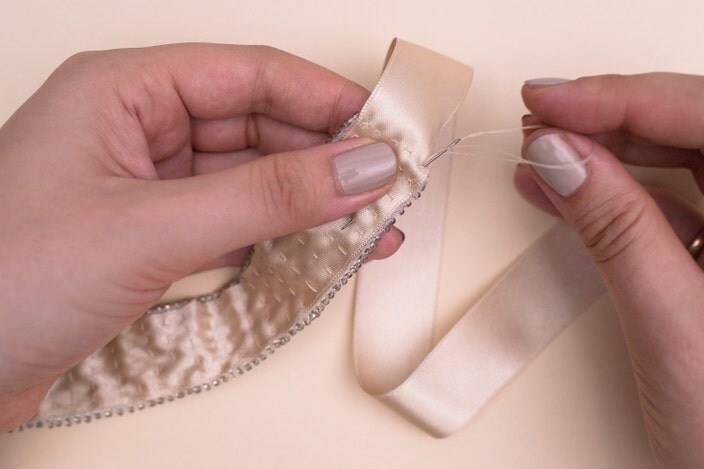 Continue the stitch all along the beaded trim until the you reach the end. Tie off your thread so it's secure and hidden once you finish.
Step 7: Finish the ends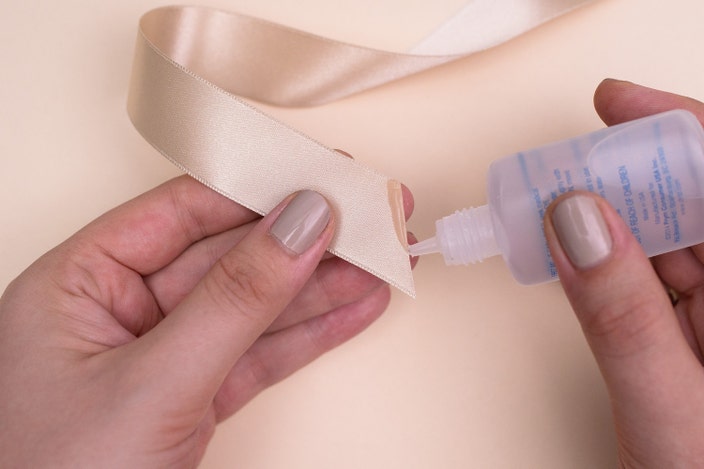 To finish your sash, trim satin ribbon to desired length. Tip: To get a clean ribbon end, use sharp fabric shears. Apply fray check ribbon ends to prevent fraying.