Step 1: Trace a circle twice on paper, and twice on leatherette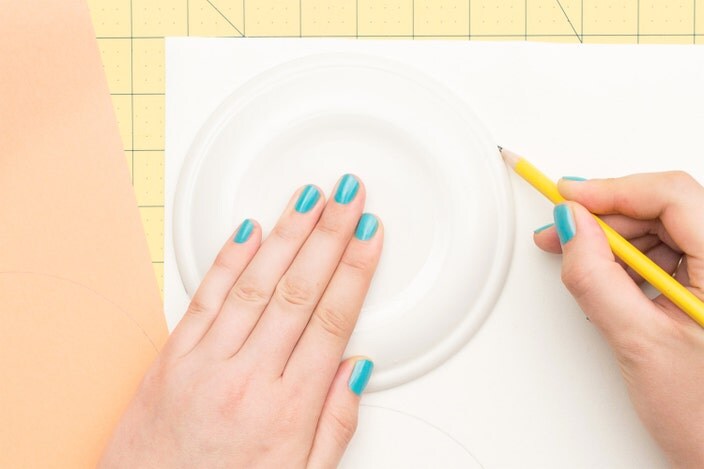 Choose the size you'd like your pouch to be, and use a round household item to trace a template. (For a larger pouch, use a round dinner plate; for smaller options, a bowl or mug will do the trick.) Once you've decided on size, use a pencil to trace your template twice onto paper, and twice onto your leatherette.
Step 2: Cut out your circles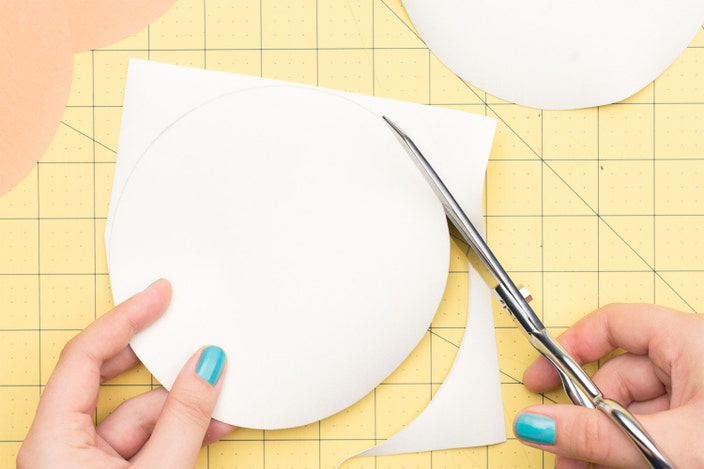 Use scissors to cut out all four circles.
Step 3: Crease your paper circle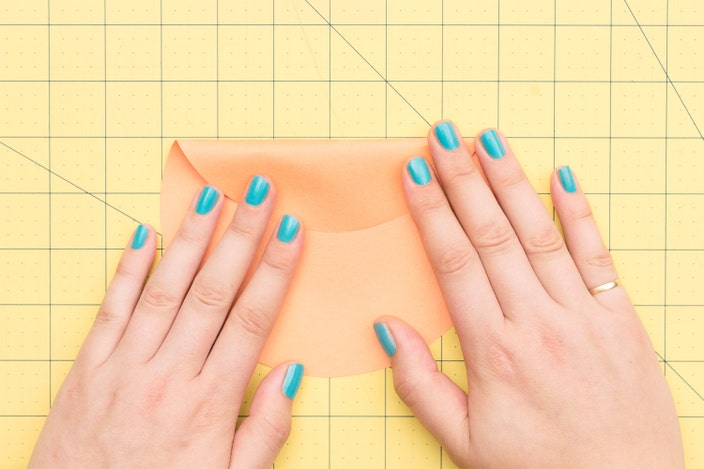 Take one of the paper circles and fold it ⅓ of the way down to create a crease. Keep in mind that the crease you make in this step will mirror the shape of your pouch.
Step 4: Place creased paper over leatherette and cut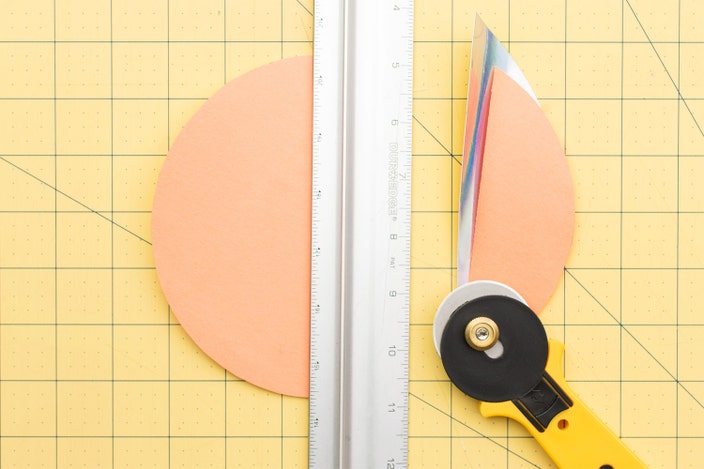 Place your creased paper circle over a holographic circle. With your ruler against the folded crease, use the rotary cutter to slice off the top ⅓ of both the paper and leatherette.
Step 5: Tape paper and leatherette pieces together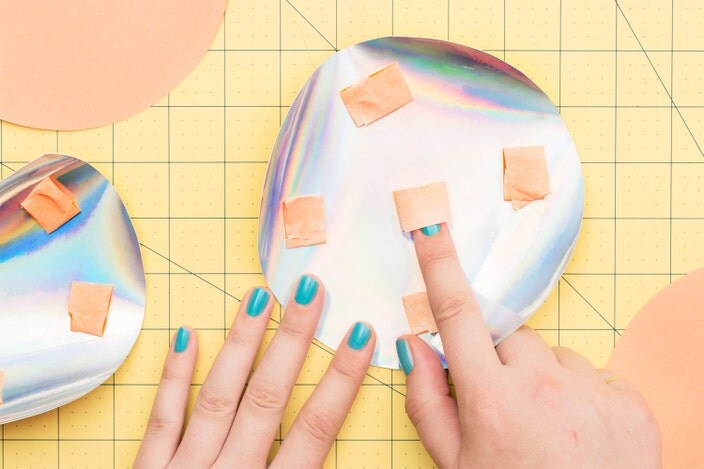 Now it's time to prepare your leatherette for sewing. To do this, use tape loops to secure your paper circles (and the sliced semi-circles) over the top of your shiny holographic leatherette. This will make feeding the leatherette through the sewing machine much easier.
Step 6: Place semi-circle over full circle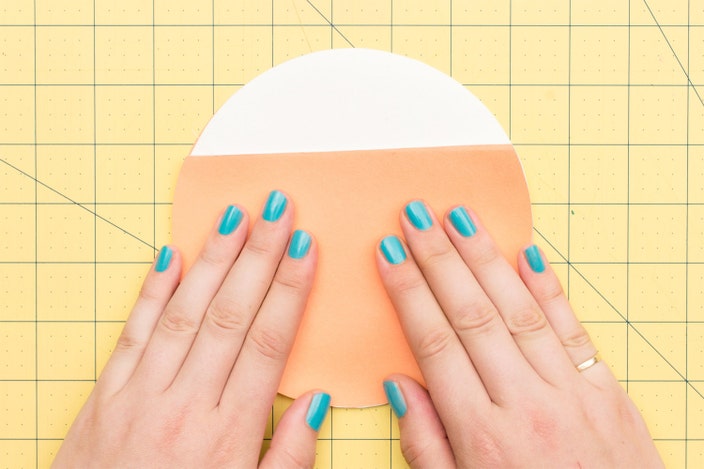 Place the holographic semi-circle paper-side up over the full circle (paper side-down). Use a single tape loop to secure the pieces together. Make sure everything is lined up evenly before proceeding to the next step.
Step 7: Sew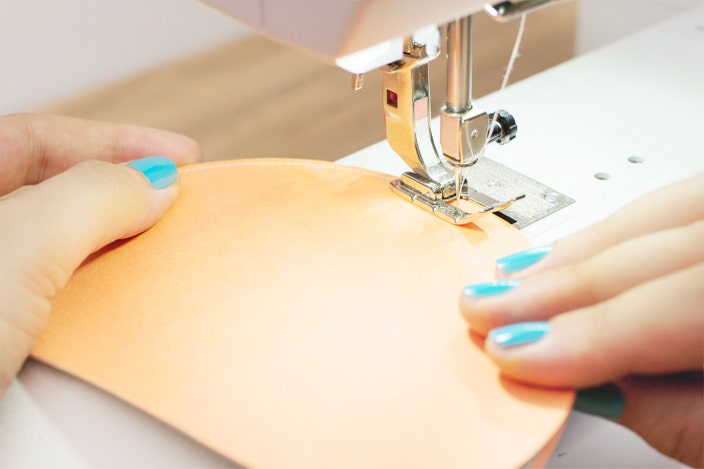 Using a leather needle and your sewing machine, sew around the curved edges, leaving ⅛ in. / 3 mm. seam allowance.
Step 8: Remove paper from leatherette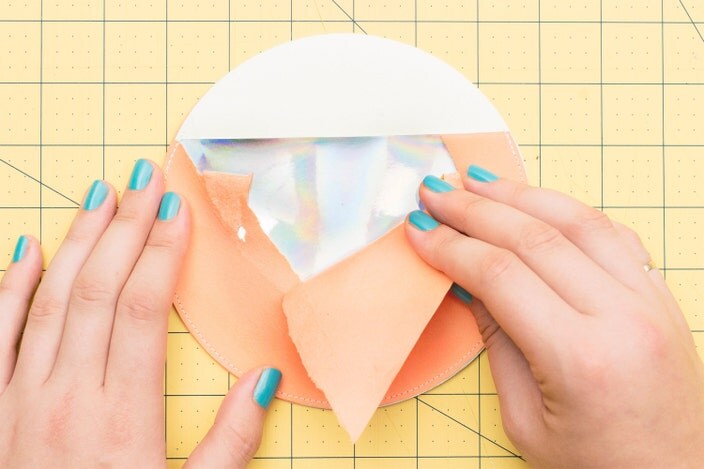 When you're finished sewing around the curved edge, remove paper from the leatherette. Tip: Use a utility knife to carefully remove paper bits from the seam.
Step 9: Mark where your closure will go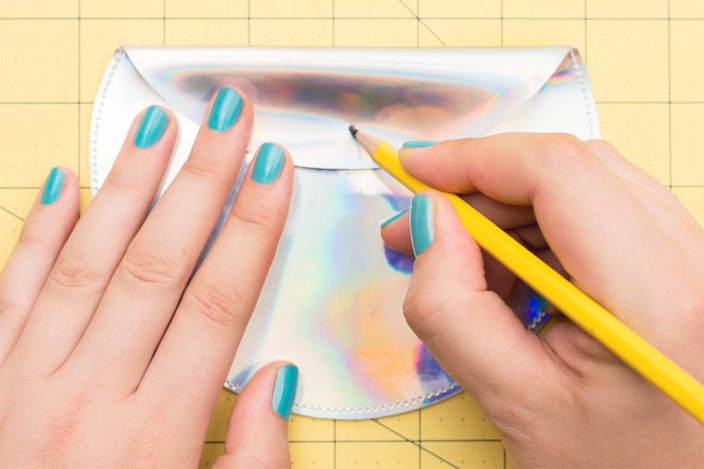 The final part of making this pouch is adding a closure – in this case, a button-head stud. To begin, fold the top flap over and mark where you want the stud to go. Press firmly with your pencil so the mark goes through to the bottom part of the pouch.
Step 10: Punch a hole for top of your closure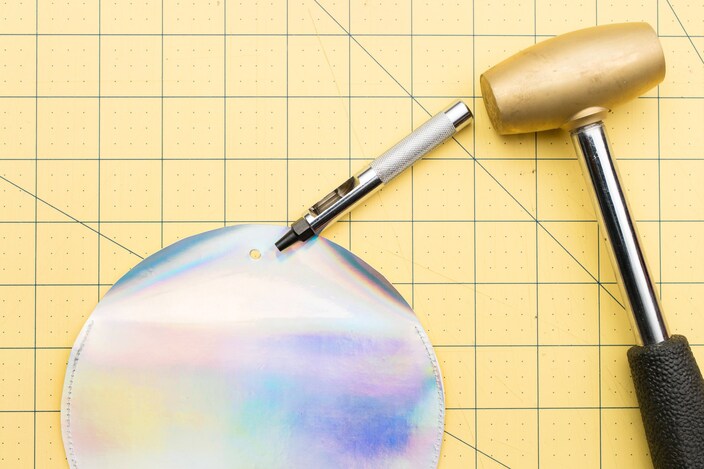 Use a mallet and hole punch to punch a hole through the top flap where you marked with a pencil.
Step 11: Score and punch a hole for bottom of your closure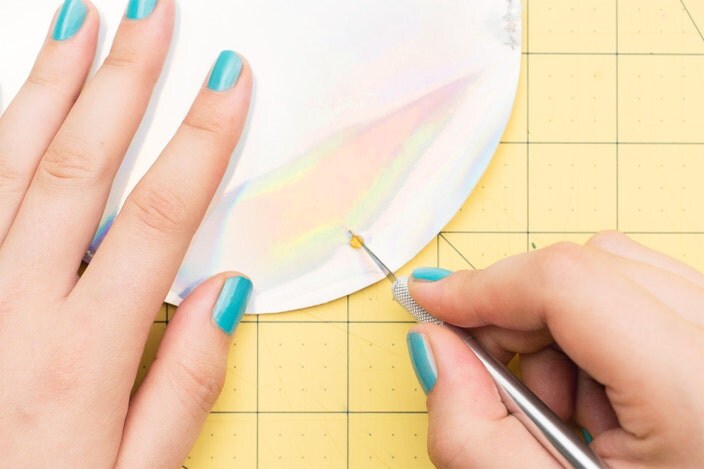 Use your utility knife to score a ¼ in. / 6 mm. line on the top of the hole. This will help your button head stud fit through. Next, slide your cutting mat into your pouch and punch a hole through the bottom part of your pouch (as marked with pencil).
Step 12: Add button head stud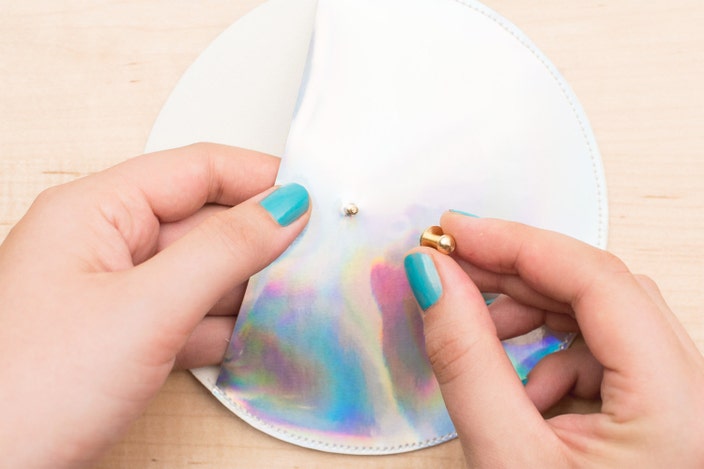 Push the bottom of the button head stud through the hole and screw on the top.
Step 13: Fold over top flap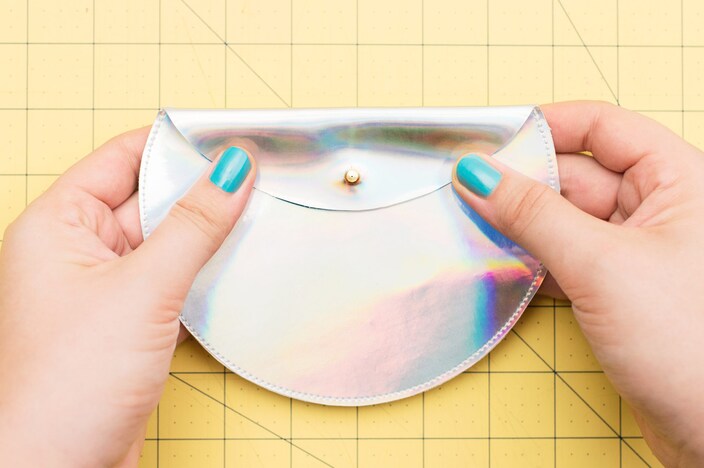 Fold the flap over and close up your pouch.