Step 1: Punch a hole in your tag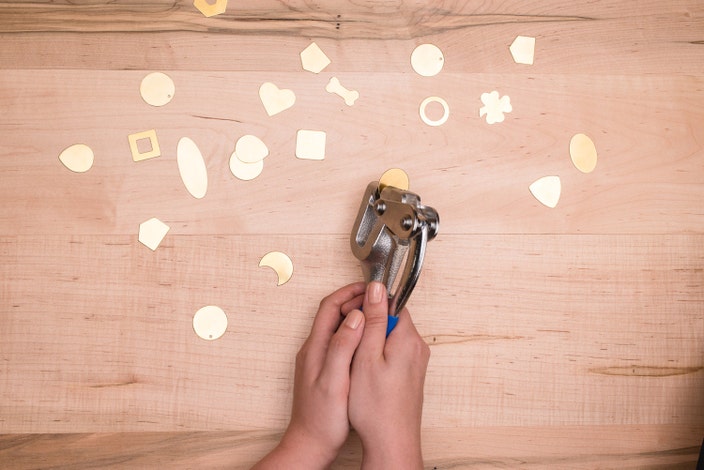 Punch a hole at the top of tag. This will allow you to attach it to a keyring – or directly to your pet's collar. Skip this step if your brass tag already has a hole.
Step 2: Shine your charm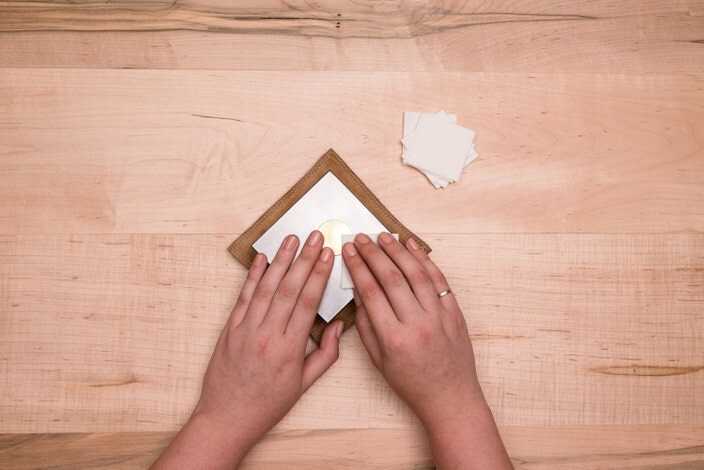 Use a polishing cloth to make your charm nice and shiny. The reflection will help you line up the letters when you start stamping.
Step 3: Set up your stamping station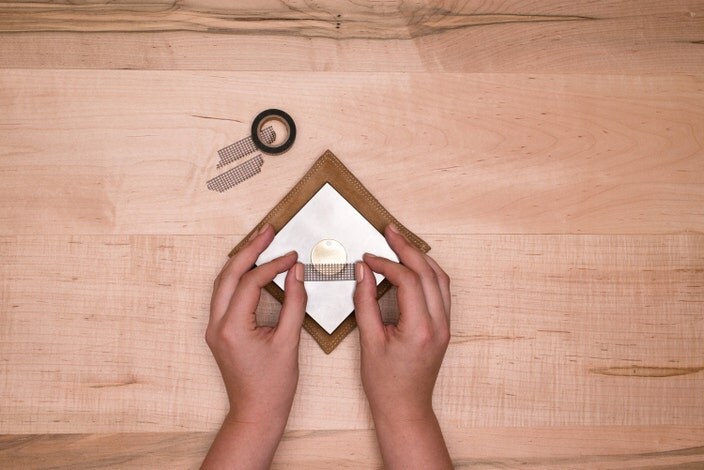 Arrange steel block on sandbag. Next, center your charm on the steel block. Secure with washi tape.
Step 4: Make sure your word will fit on tag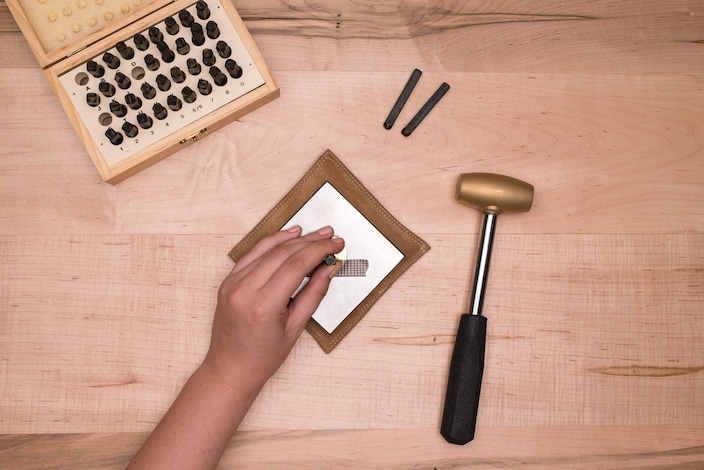 Decide what to stamp on the tag. Make sure the name or word will fit on the tag before you begin.
Step 5: Start stamping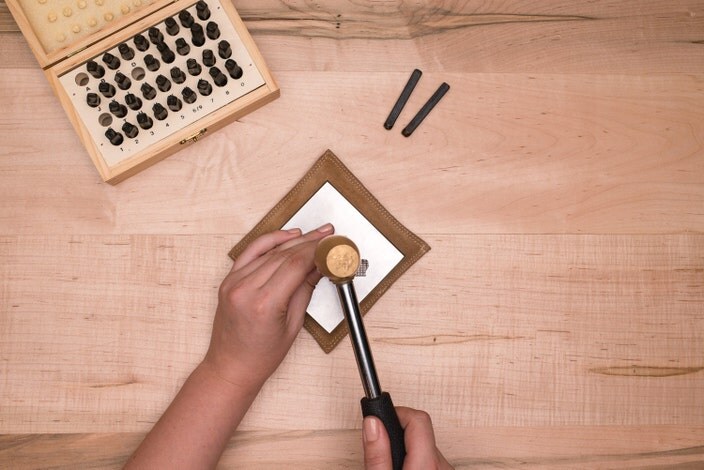 Now you're ready to stamp. For best results, start with the middle letters and work your way out. To get a clear stamped letter, hold the metal stamp upright above the tag and use your dominant hand to hit the stamp confidently with a hammer. Whack!
Step 6: Stamp, stamp, stamp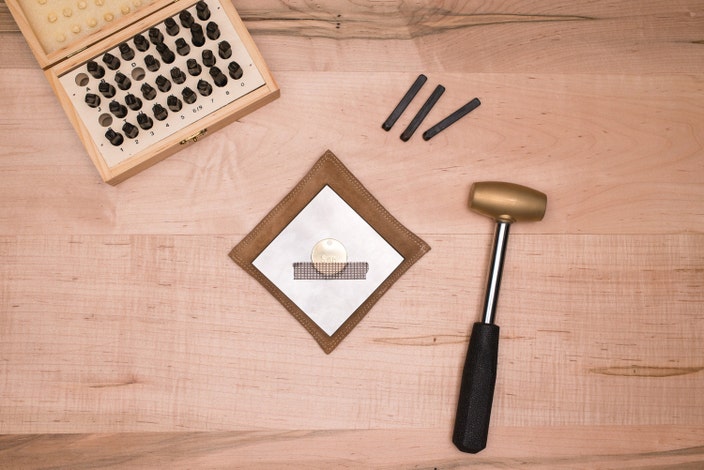 Stamp remaining letters onto tag.
Step 7: Apply gilder's paste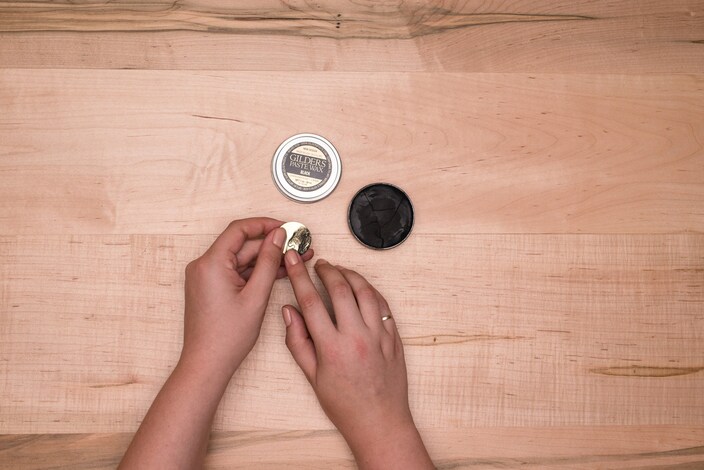 Rub a small amount of black gilder's paste onto the freshly-stamped letters using a soft cloth or paper towel. Wipe away excess.
Step 8: Add to collar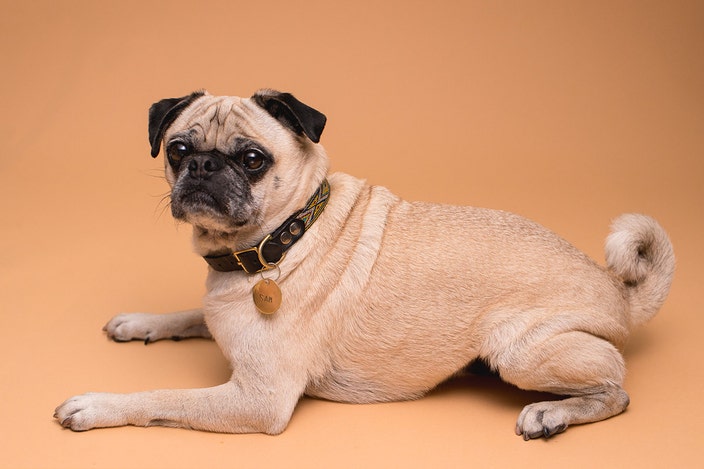 Slide charm onto your dog's collar. Done!