Step aside, scrunchies – there's a new hair tie in town. This modern, hand-painted leather hair stick barrette uses thick leather scraps and a hand-sharpened dowel to secure hair in place. Make it at home by creating a pattern out of paper to fit your hair type. From there, trace onto leather, cut, and paint. Magic!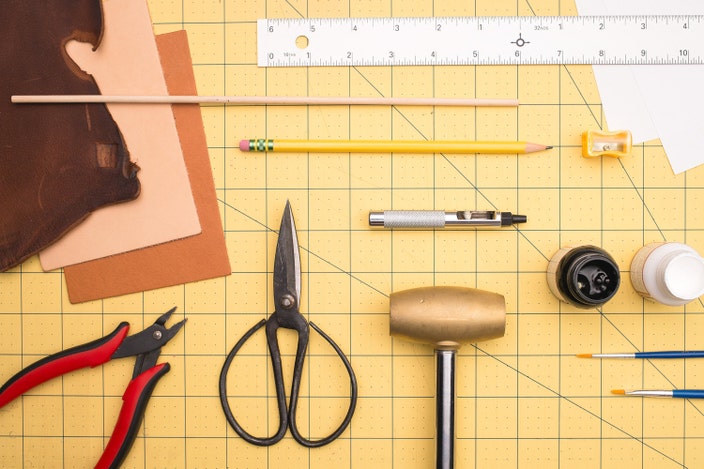 You will need
Step 1: Cut and sharpen dowel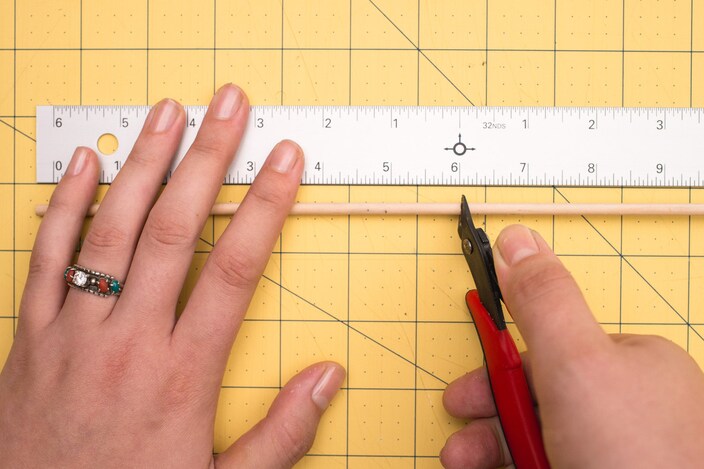 Use pliers to cut your dowel to 6 in. / 15 cm in length. Sharpen one end using a pencil sharpener; don't make it too sharp – remember, this is going to be in your hair. Paint if desired.
Step 2: Make a paper template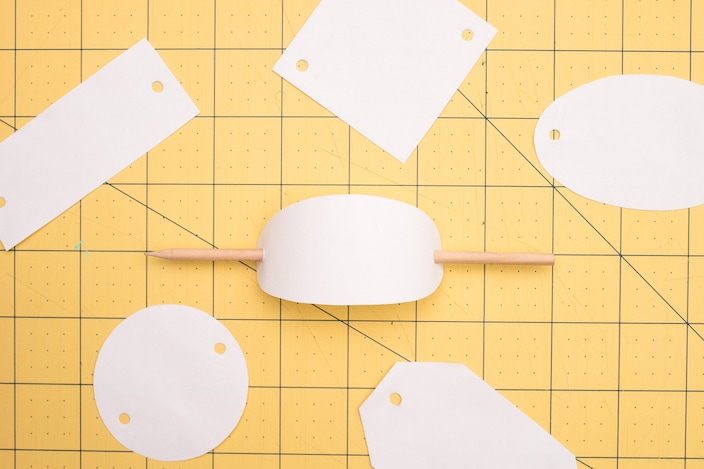 Make a paper template of the leather part of your hair stick barrette. You can use any shape you wish; ovals and rectangles work best. The size should be somewhere between 2 ½ and 3 ½ in. / 6.5 and 9 cm., depending on your hair type. Be sure to test out your paper template to make sure there's enough room between the paper and the dowel for all your hair.
Step 3: Trace template onto leather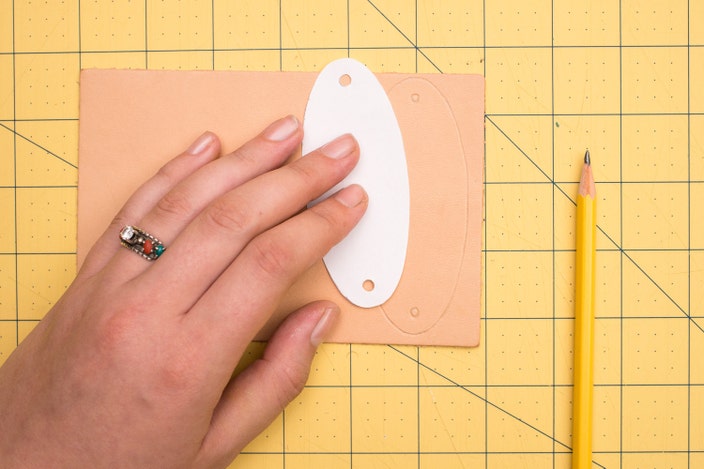 When you've found a shape and size you like, trace it onto leather using your pencil to emboss the outline.
Step 4: Paint design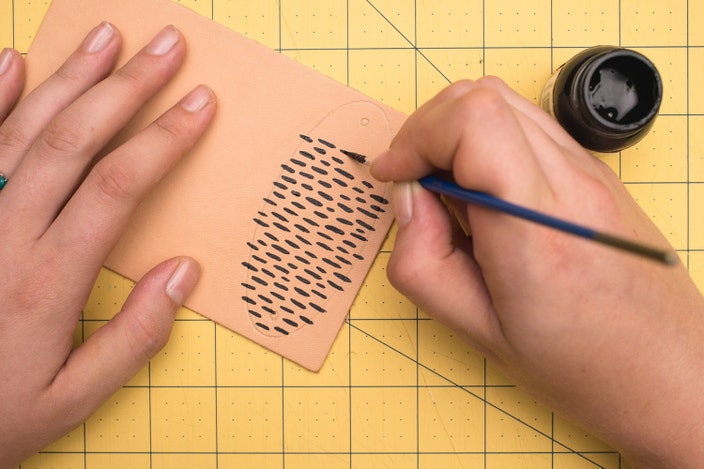 Paint your designs directly onto the leather using leather paint. For best results, apply several thin coats rather than a few thick ones. Use one or more colors and get creative with the pattern. Dashes, grids, and squiggles all look great, or add a name or initial for a more customized version. When your design is dry, apply a coat of clear leather paint to seal pattern in place.
Step 5: Cut and punch holes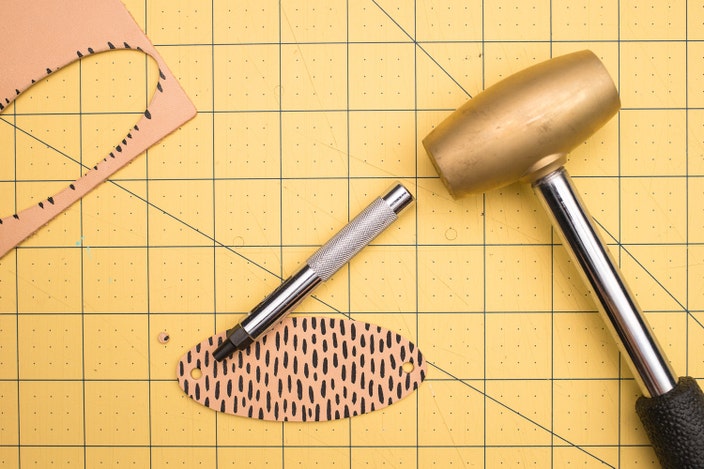 Use scissors to cut around your embossed outline. Next, use a hole punch to punch holes on both sides of the leather for your dowel. All done!