Step 1: Get organized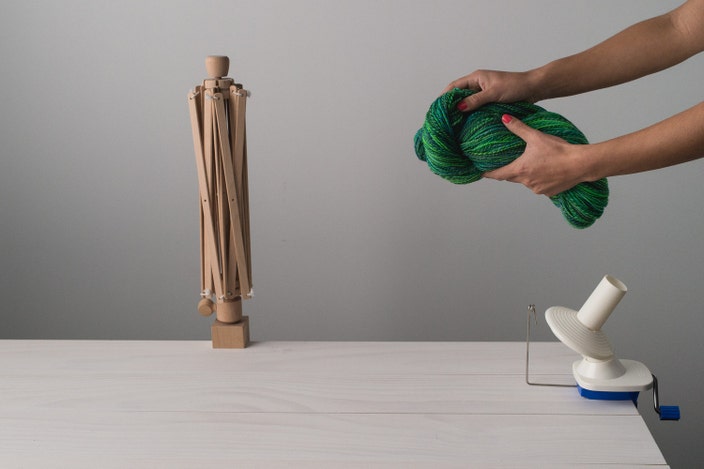 Arrange your workspace. Clamp your swift onto a sturdy surface, like a table or countertop. Next, clamp your ball winder about 1-2 ft. / 30 cm. away.
Step 2: Untwist your yarn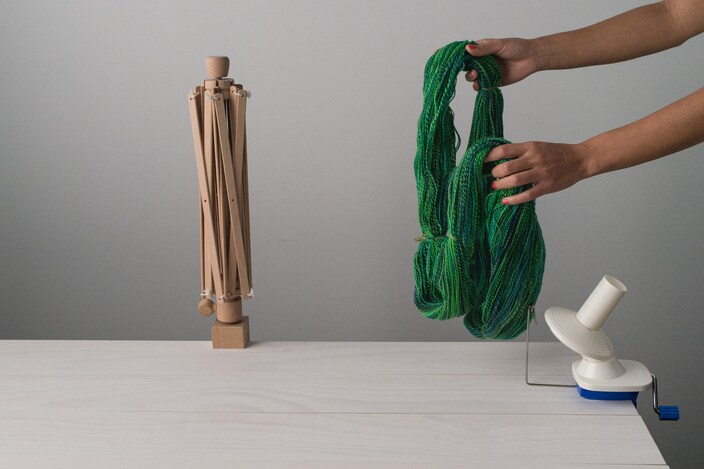 Untwist your yarn so it's in a big circle.
Step 3: Put yarn on swift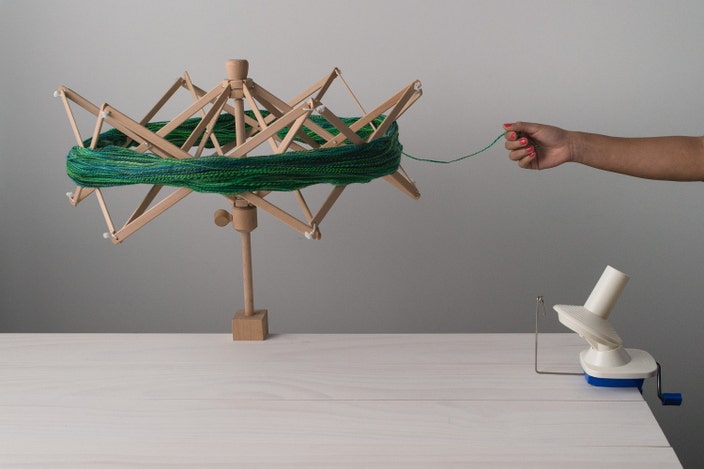 Place your yarn on the swift, making sure all the yarn is going in the same direction – it shouldn't be twisted anywhere. Next, remove any ties around the yarn bunch. You'll want to undo the knots rather than cutting them, if possible.
Step 4: Thread the yarn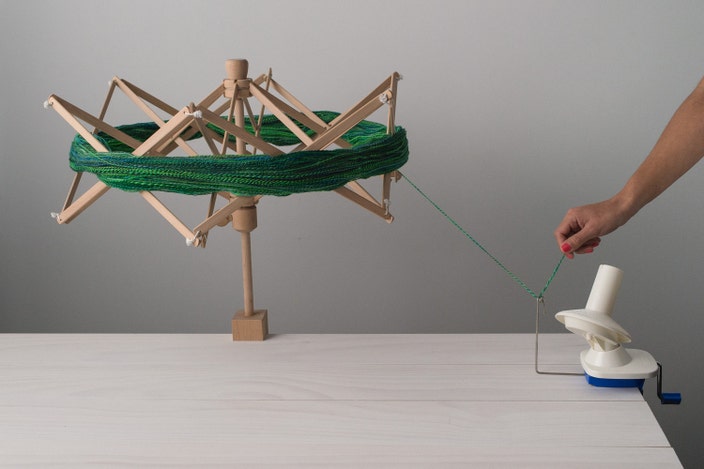 Take the end of your yarn and thread it through the loop of your yarn ball winder.
Step 5: Slide yarn through the notch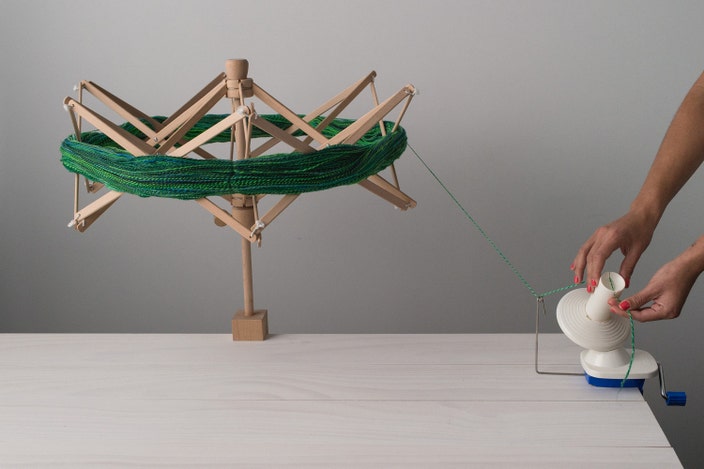 Place the end of the yarn through the two notches at the top of your ball winder.
Step 6: Begin winding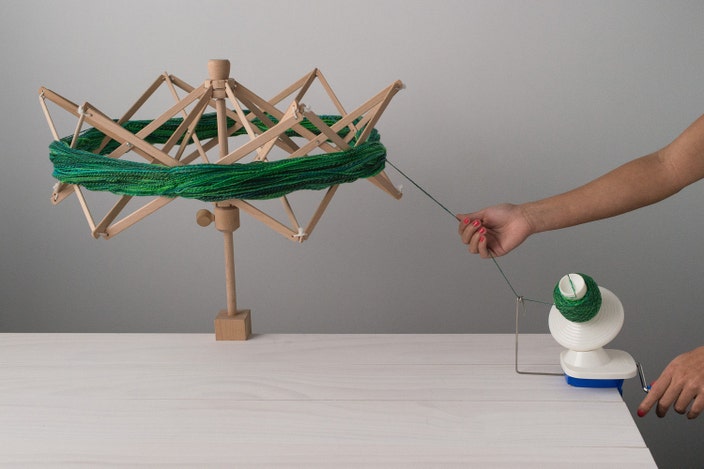 With one hand keeping hold of the yarn running between the swift and the ball winder, slowly begin winding the crank on your yarn ball winder. Use your free hand to keep the tension and help prevent tangles as you wind.
Step 7: Continue winding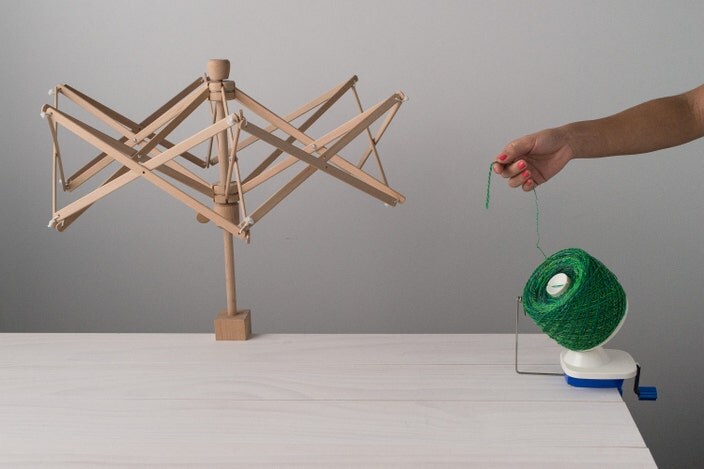 Continue winding until your entire skein is transferred onto the yarn ball winder. When you're done, remove from winder. Now you're ready to craft!