Step 1: Prep your workspace and mix resin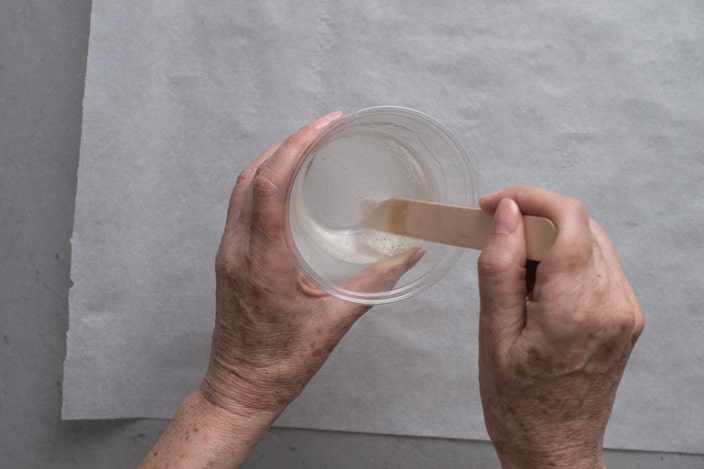 Line your workspace with parchment paper. Transfer your hardener and your resin from their bottles to 1 oz. / 30 ml. cups, so that you have 1 oz. / 30 ml. of resin and 1oz. / 30 ml. of hardener (if you have a different sized tray, adjust amount). Pour and mix resin and hardener in a larger plastic cup with a wooden stick according to manufacturer's instructions. Be sure to scrape the sides of your cup as you stir so the resin mixes evenly.
Step 2: Add glitter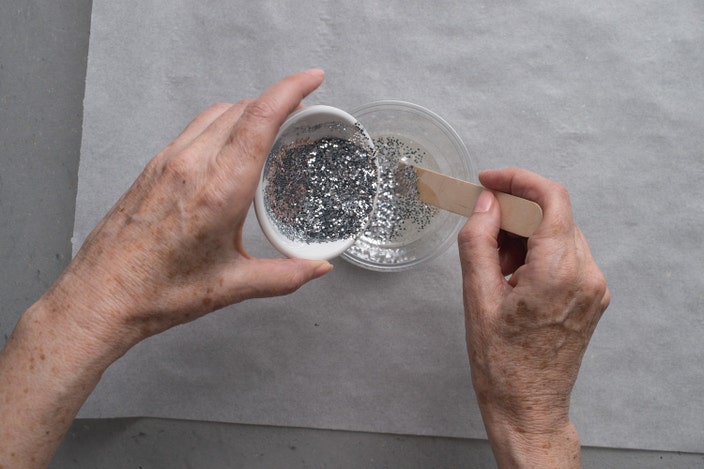 Add glitter to resin mixture. The glitter-to-resin ratio should be about 1:2. Stir. Tip: Mix different sizes of glitter for added dimension.
Step 3: Pour onto tray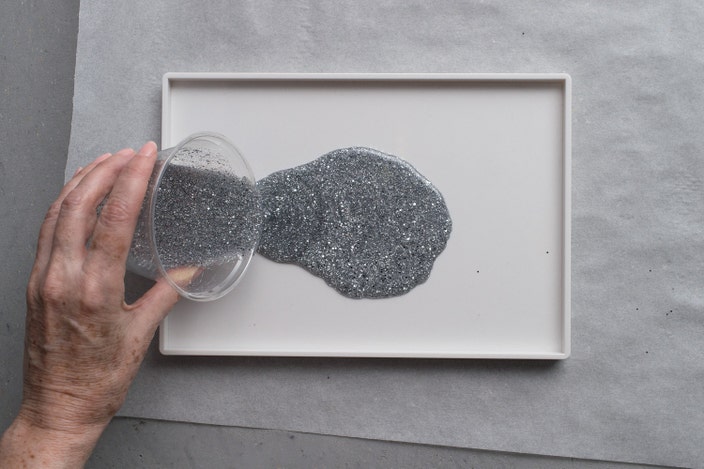 Pour resin onto tray working in small batches. This will help prevent overflow or excess.
Step 5: Spread resin mixture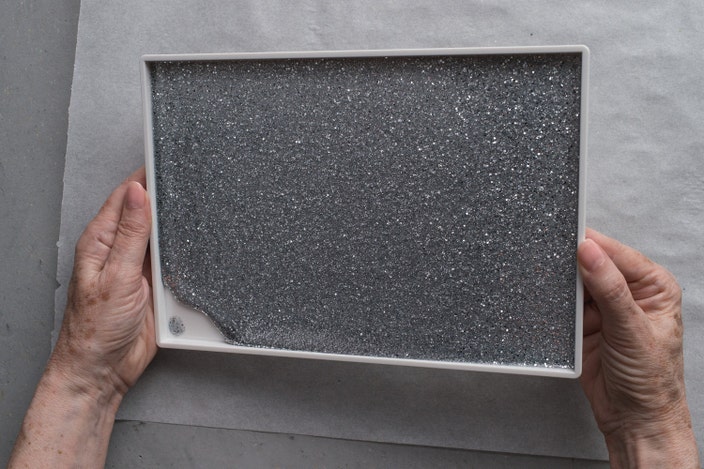 Gently tilt your tray in all directions until the resin has reached all four walls of your tray. Tip: Before setting aside your tray, gently blow on the resin to remove any bubbles
Step 6: Let cure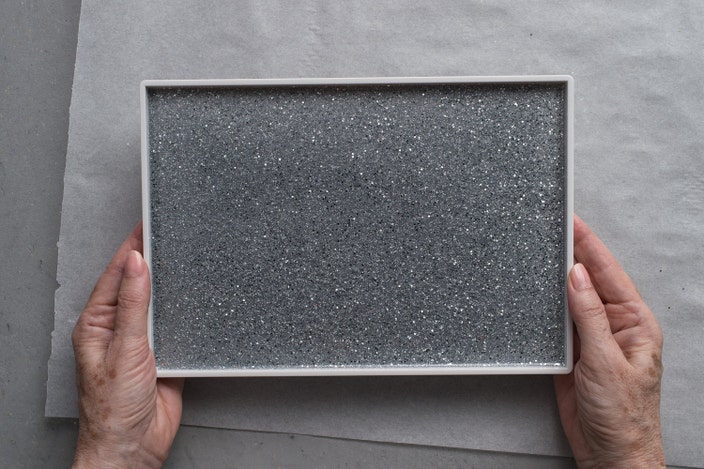 Set aside on a level surface. Let cure for at least 24 hours, being sure to follow the instructions on your resin package. Voila!