Step 1: Fold leather through keyring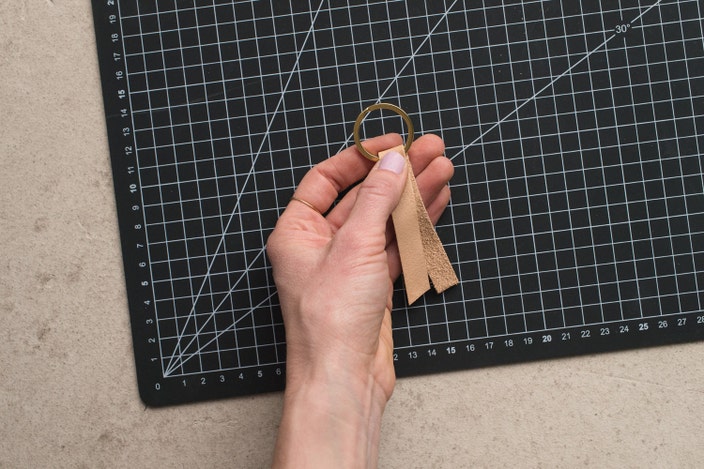 Slip the piece of leather through the keyring and fold the leather in half so the ends are even.
Step 2: Mark where your rivet will go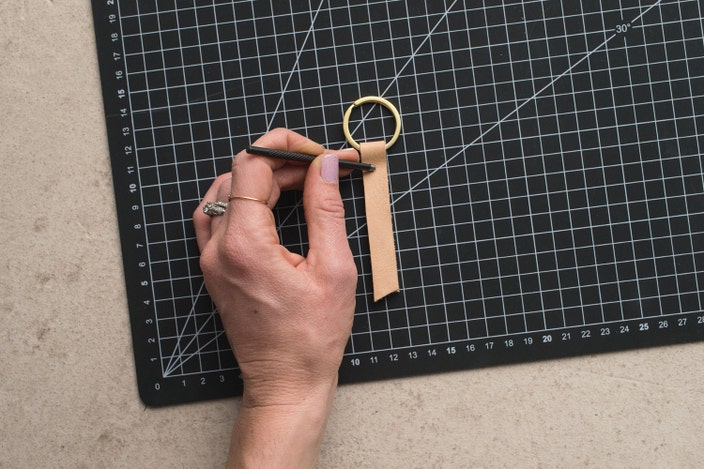 Measure about ½ in. / 1 cm. from the fold and mark. This is where you will make a hole with your leather hole punch.
Step 3: Punch the hole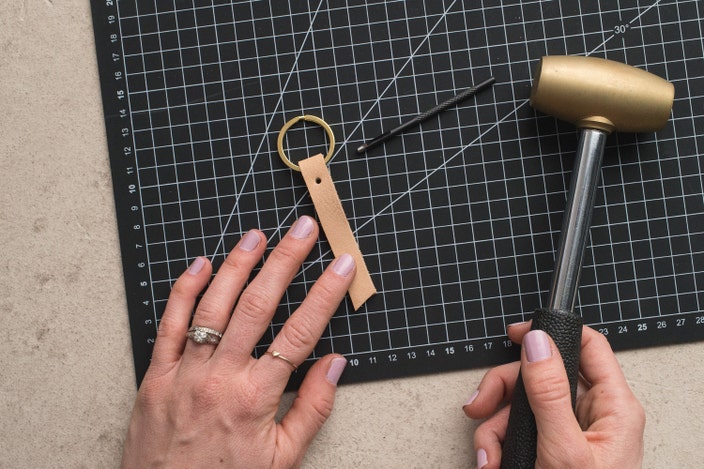 Center the leather hole punch over your mark and give a confident strike with the mallet to puncture the hole through both sides of the leather.
Step 4: Set the rivet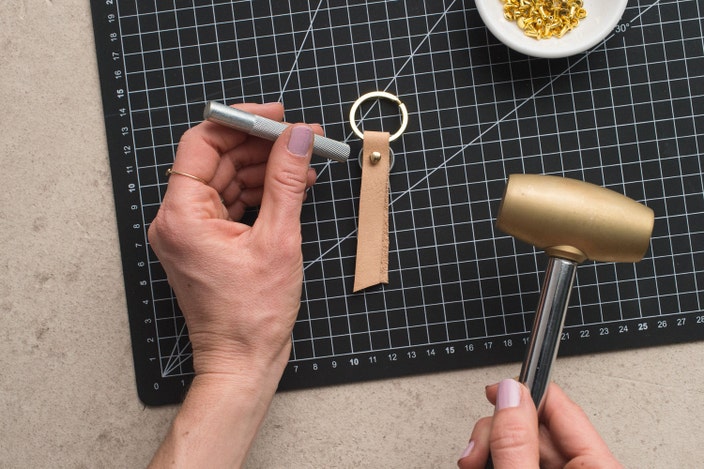 Working on your rivet-setting anvil, push the male piece of the rivet through both holes in your leather from back to front, so the smooth button side of the male piece is sitting on the anvil. Place the rivet top over the end. Next, using your rivet setter and mallet, secure in place with a confident strike.
Step 5: Trim the ends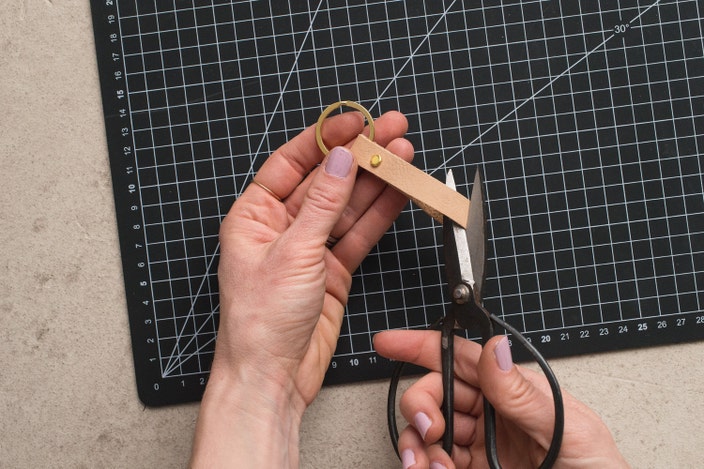 Trim the ends of the leather as desired. Asymmetrical, straight and ribbon-end cuts all look great. Get creative!