Step 1: Add water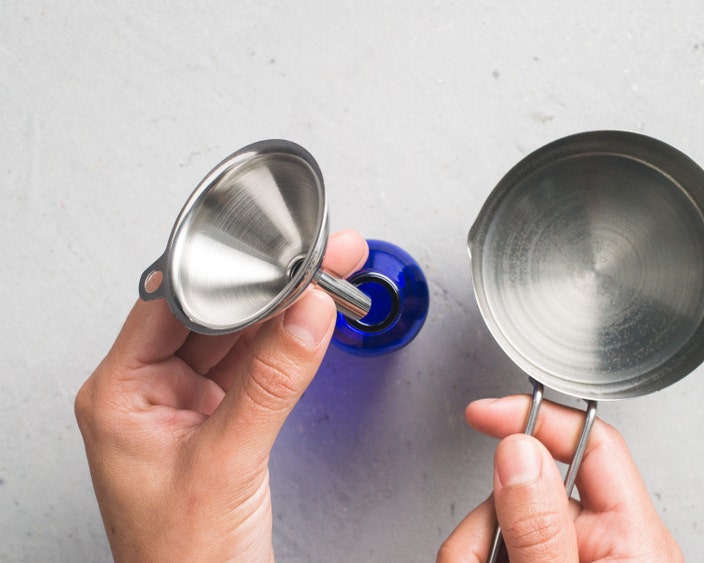 Fill the bottle ¾ of the way to the top with water.
Step 2: Add rubbing alcohol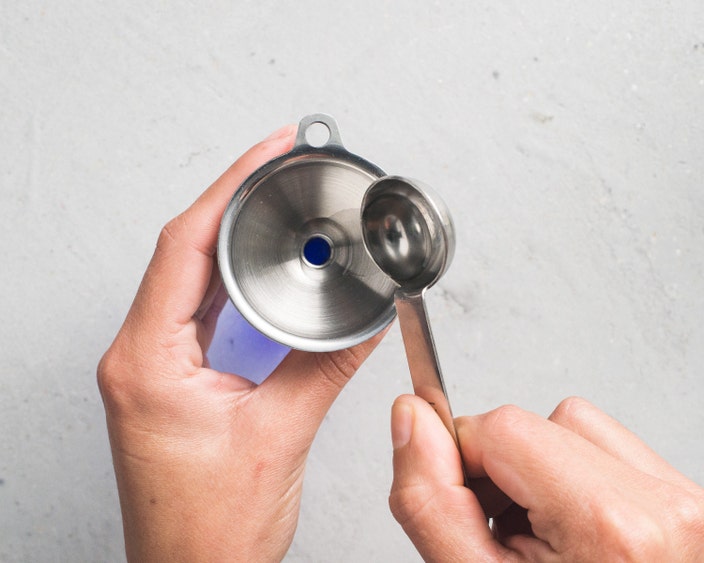 Add two tablespoons rubbing alcohol. This will preserve the scent of the oils.
Step 3: Add oils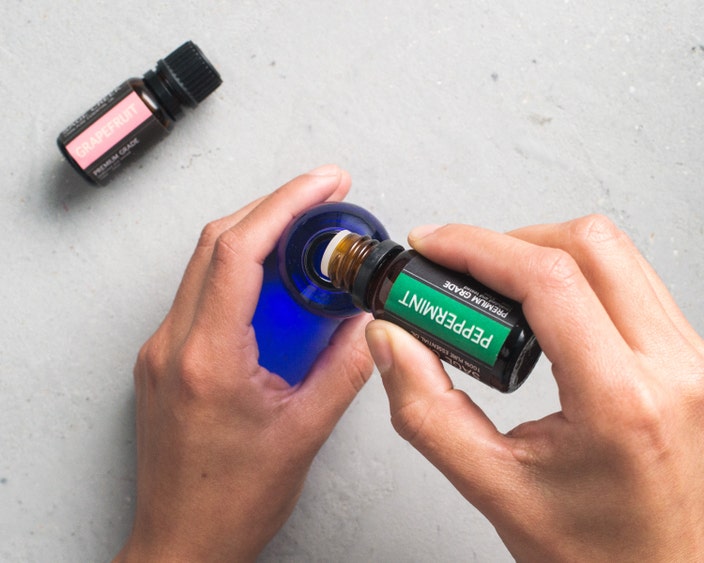 Add at least 10 drops each of your favorite essential oil combination. Tip: If you're unsure about which oils pair well together, try uncapping your essential oil set and smelling them together two or three at a time to discover pairings that speak to you.
Step 4: Cap and shake
Cap the bottle and shake well to blend. Done! To use, spray the mixture in any room that needs a refresh. Tip: Oil separation is natural. If your bottle has been sitting for awhile, you may notice a thin layer of oil sitting at the top. Shake vigorously to redistribute.