Step 1: Position ring band in vise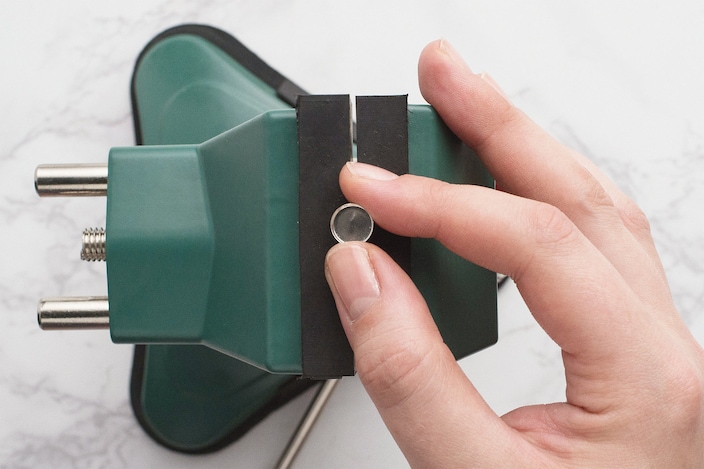 Slide ring band into your vise and tighten. The bezel cup should be facing upwards.
Step 2: Place cabochon in bezel cup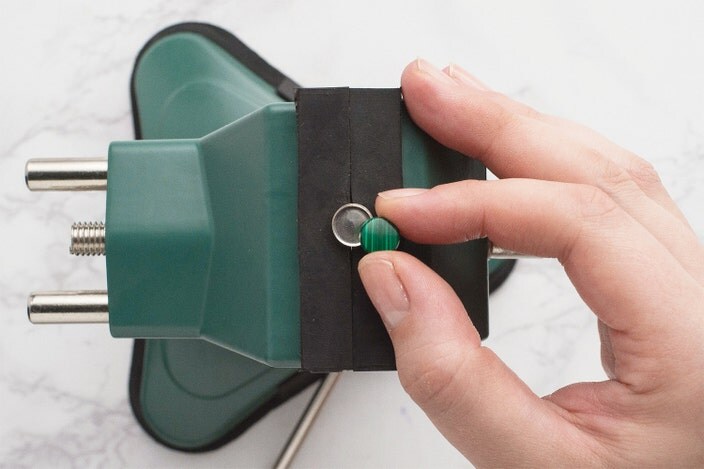 Place your cabochon in your bezel cup. The fit should be snug in order to get the right seal. If your stone is too short, you'll need to add a small piece of paper to the bottom of your cup to raise the cabochon; alternatively, if your cabochon is too tall, you can sand the backside to ensure a better fit. Tip: Choose the orientation of your cabochon before you place it in your bezel cup; sometimes it's difficult to remove once it's in there.
Step 3: Start setting stone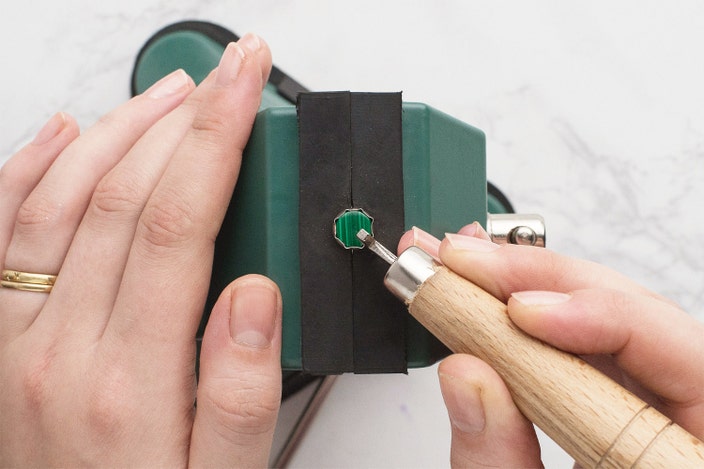 Now it's time to set your stone. To explain this process, we're going to refer to your bezel cup as though it were the face of a clock. For this first part of stone setting, hold your bezel roller so the tool head is perpendicular to the metal of the bezel cup at the 12 o'clock position. Press firmly. Next, repeat at the opposite end – or the 6 o'clock position. Finish by pressing firmly at the 3 o'clock position, followed by its opposite end – 9 o'clock. Setting the stone in this manner will keep the cabochon centered and begin the process of locking it securely into place.
Step 4: Finish setting stone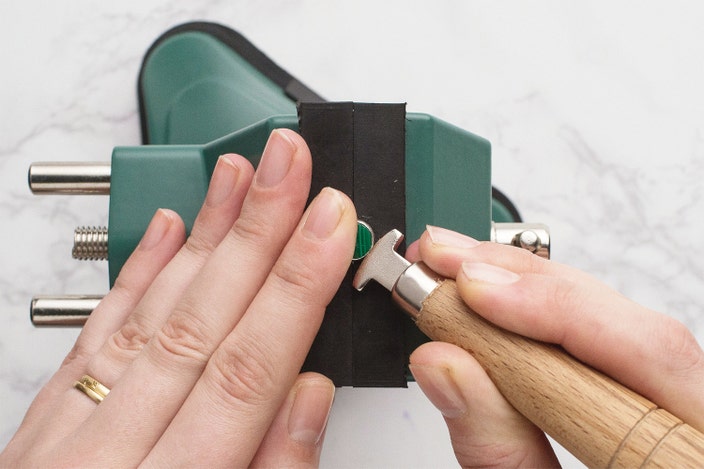 For the next part of stone setting, use your bezel roller to press down in a rocking motion on the remaining unsealed edges. Start in the top left corner (between 10 and 11 o'clock), then press down to seal the opposite corner (between 4 and 5 o'clock). Finish by pressing down on the top right corner (between 1 and 2 o'clock), and then the opposite bottom corner (between 7 and 8 o'clock).
Step 5: Place ring in wooden ring clamp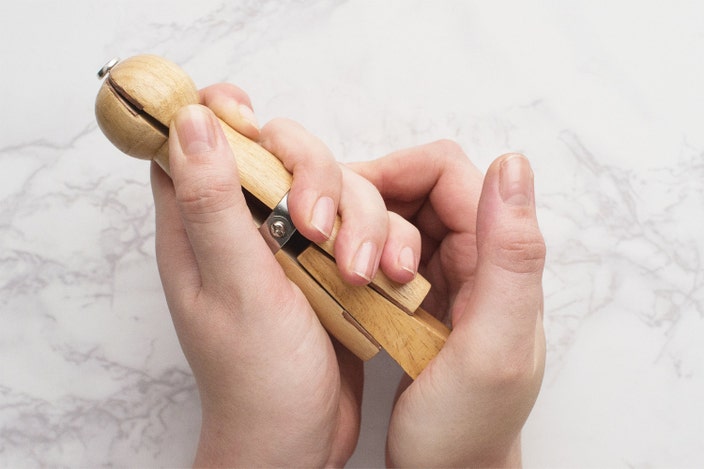 Remove ring from jeweler's vise, and secure it into your wooden ring clamp.
Step 6: Smooth out imperfections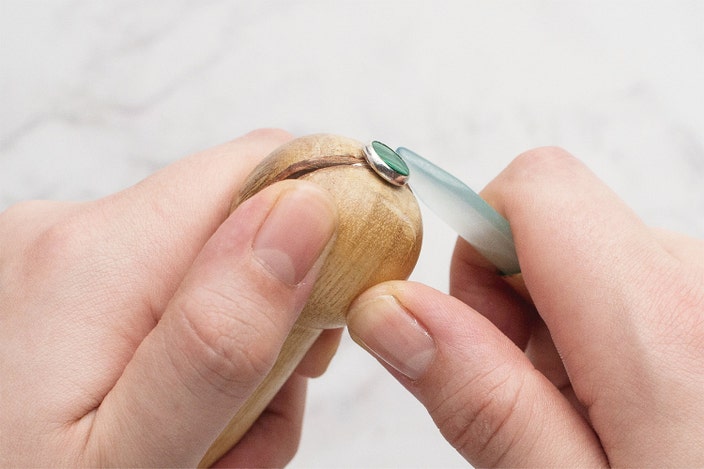 Use the curved edge of your burnisher to smooth out imperfections and your straight burnisher to add shine to your ring. To do this, hold your burnisher the way you would an apple peeler. Rub back and forth around the metal edge, turning the wood ring clamp as you go. When you're finished smoothing out imperfections, your ring is ready to wear. Slip it on your finger and admire your handiwork. Good job!