Glass etching is a great technique to have up your sleeve for creating quick, customized decorations for parties, weddings, or gifting. In this tutorial, we'll show you how to use glass etching cream – which turns clear glass into frosted glass – on a votive candle holder. Learn how to apply the cream two ways: brushed over stickers to create a frosted background (option 1), or brushed freehand over a template for frosted designs and a clear glass background (option 2). Ready to try it out?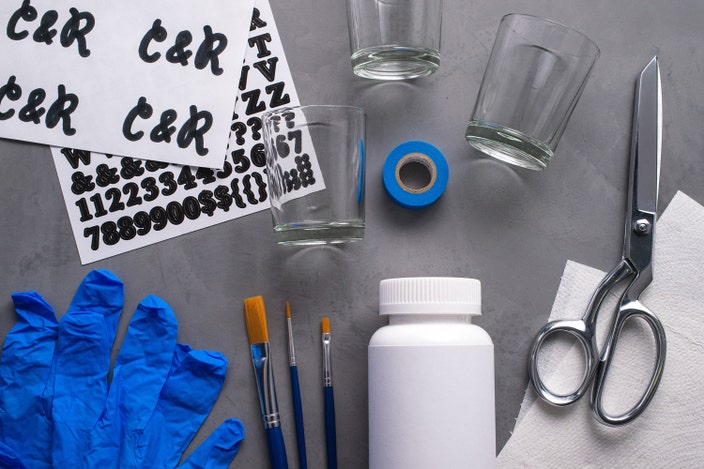 You will need
Step 1: Wash and dry votive candle holder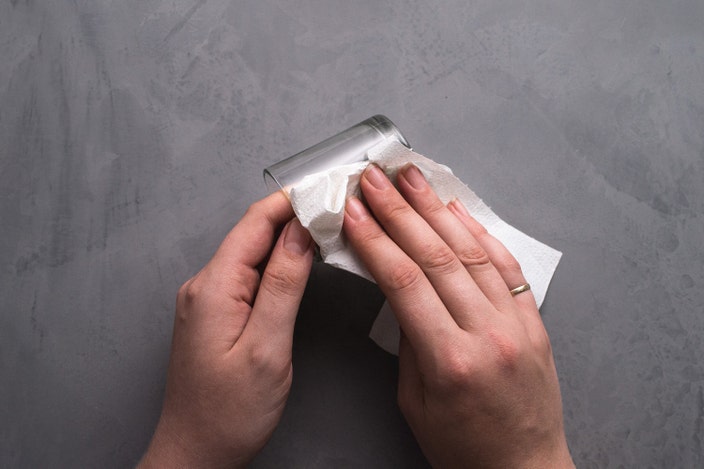 Thoroughly wash your votive candle holders with soap and water. When drying or handling the votive after washing, hold from the inside to protect against leaving any print or dust on the clean glass. Tip: Don't skip this step! Etching cream will not etch properly on uncleaned glass.
Step 2 (Option 1): Prep votive for frosted background effect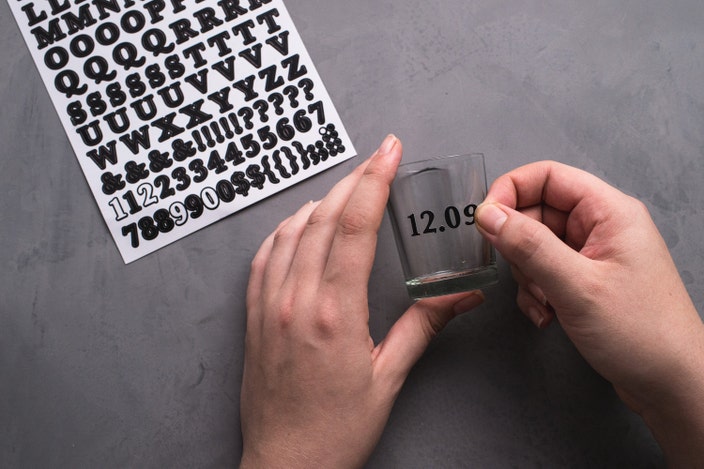 Place your stickers onto the votive candle holder.
Step 2 (Option 2): Prep votive for frosted design effect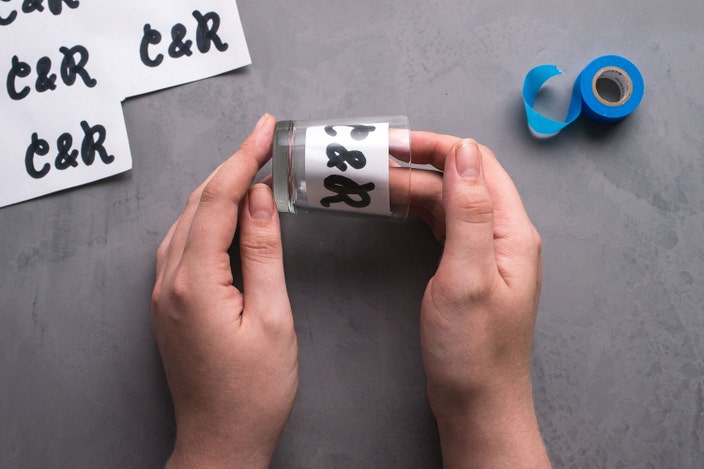 Print or draw the design template that you'd like to etch onto the glass. Cut it out and tape it inside the votive holder where you want to etch your design.
Step 3: Apply etching cream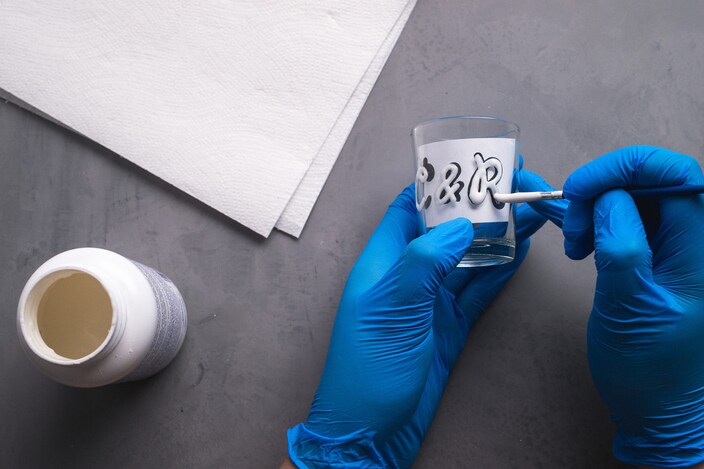 Working in a well-ventilated area, line your work surface with paper towel. Put on gloves. Use a paintbrush to mix your glass etching cream. If you are making option 1, apply etching cream to the entire surface of your votive candle holder, painting over the stickers. If you are making option 2, trace your design with a thick layer of etching cream. When you are finished applying the cream, set votives aside on a paper towel for about five minutes, or per the manufacturer's instructions.
Step 4: Rinse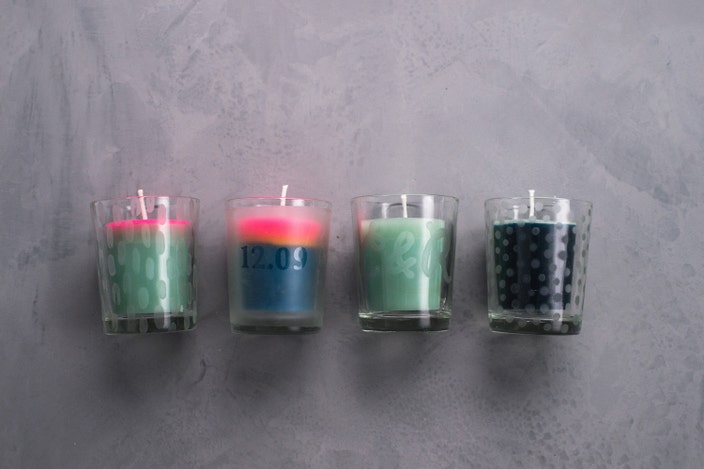 With your gloves still on, rinse votive under tap water until all the etching cream is removed and your design is fully revealed. Good job! Now you're ready to add a votive and enjoy.