Step 1: Cut the paracord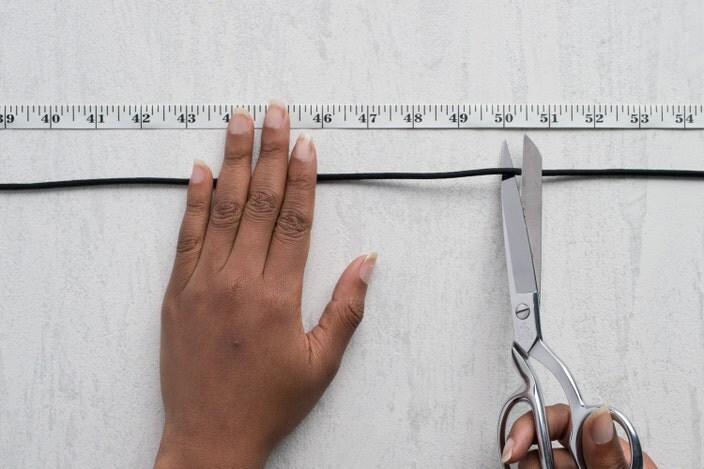 Cut a 50 in. / 1.3 m. length of paracord. (36 in. / 92 cm. is for length of necklace, and 14 in. / 36 cm. is for the bow.) If you'd like a shorter necklace, subtract a few inches. Note: If you're using end caps with lobster clasps, you won't need the additional length for the bow.
Step 2: Remove filler cords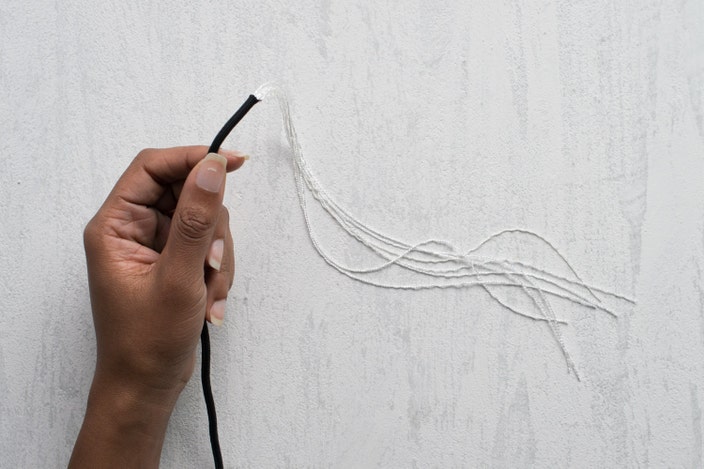 Make sure both ends of your paracord are freshly cut. Next, remove the filler cords by pulling them out of one end of your cut paracord. Discard filler cords.
Step 3: Straighten the wire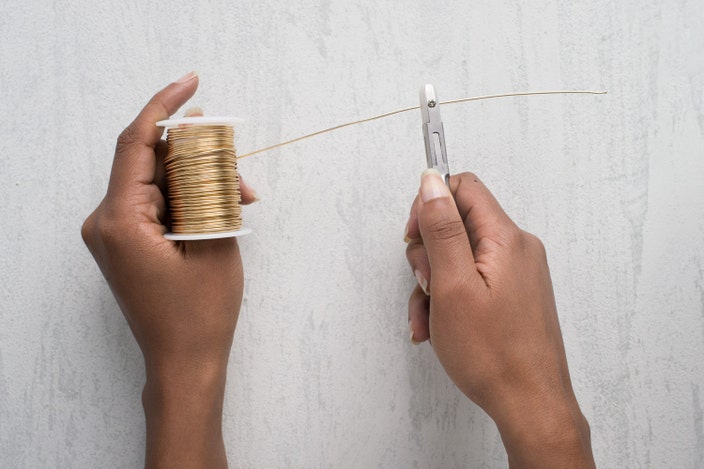 Unwind at least 6.5 in. / 16.5 cm. of wire from the spool. To straighten the wire before cutting, run your nylon jaw pliers over the wire a few times.
Step 4: Cut and bend wire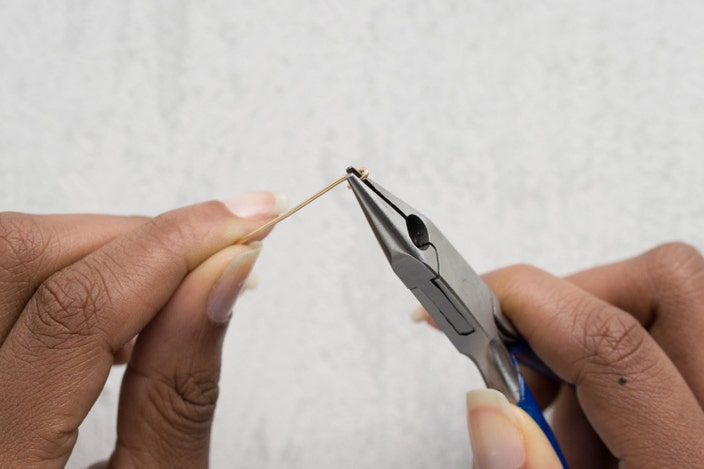 Use wire cutters to cut 6.5 in. / 16.5 cm. of wire from the spool. Next, use your flat-nosed pliers to bend the edges of wire onto itself, so each end is rounded and not sharp.
Step 5: Add wire to paracord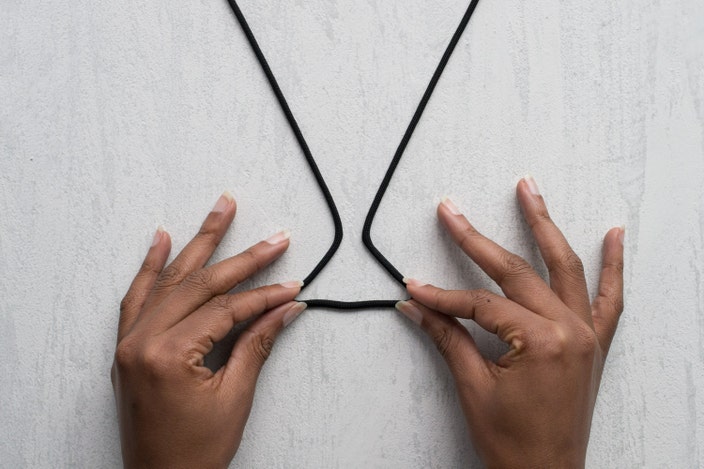 Slip the piece of wire into the paracord until it's positioned at the center of the cord. Now you're ready to bend the wire into whichever shape you wish: triangle, circle, rectangle, square. Or go rogue and make a squiggly line. It's up to you!
Step 6: Seal paracord ends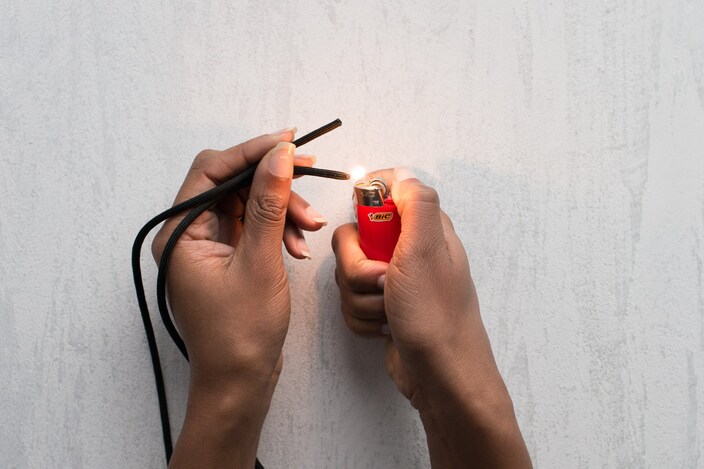 Use a lighter to quickly burn the cut ends of paracord. This will seal them and prevent fraying. (Tip: Use caution when completing this step!)
Step 7: Add jewelry caps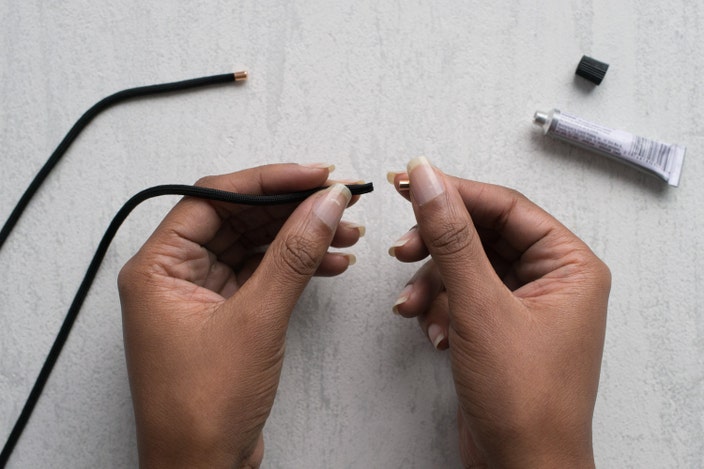 Use industrial-strength adhesive to glue the metal end caps over the paracord ends. This will give your necklace a more finished look.