ANTIPOV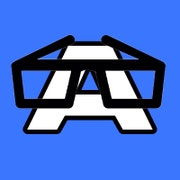 Sorry we don't have anything like that.

I used this mostly as inspiration. I wanted to use EVA foam instead of pepakura. These plans were enough to help me figure it out. thanks!
Jan 16, 2018 by ryan robb

Excellent Just what I needed to make the armor for my kids. Easy to follow and build once printed.
May 16, 2017 by David Oswald

Good file! Currently printing the model out on our 3d printer, Will update with a photo!
Mar 6, 2017 by Barbara Mabie

I do like the item. Making a few changes. Thanks.
Mar 6, 2017 by Joseph Rosalez

Great work. Its help me so much to make my Costume. thx
Jan 23, 2017 by Gianvito Caserta

Great file. If you know how to use pepakura. File parts were easy to put together. Thank you again
Dec 3, 2016 by jasanchez91086

Terrible, some of the parts dont look the same as the actual costume, tried several times to put the shoulder, arms, doesnt go together well... tried to contact seller for assistance, no response... wasted... BEWARE!
Oct 21, 2016 by stevenbalderrama