AcornSalesCo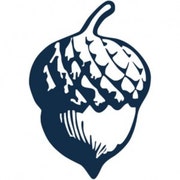 Sorry we don't have anything like that.
About
Thank you for shopping with us at Acorn Sales! Since 1964, we have been making stamps, embossing seals and much more. We are proud that we have been family owned and operated and the third generation of our family takes care in making quality seals and stamps like our previous generations did. Our products are handmade in our warehouse in Richmond, Virginia and we are grateful for all of our loyal customers that have helped us reach a milestone of over 50 years in service!
More information
Last updated on
Oct 7, 2016
Frequently asked questions
What is the difference between Regular Rubber and Self-Inking Stamps?
Regular Rubber Stamps (Traditional Wood) - They are our most economical choice and the best when using indexing or industrial ink. They do require the use of a separate ink pad.

Self-Inking stamps flip up, hit an ink pad and flip back down. They are good for 7,000+ impressions and can be re-inked.
Can I make changes or cancel my order after it is placed?
After an order is placed there is a window of time in which changes or cancellations may be made. Call us immediately at 804-359-0505 and please have your order number handy. If we are able to catch your order before processing has begun, then we can make the requested changes.
How much is my shipping?
We want to make shipping easy so we offer flat rates. Simply add items to your cart and proceed to the Checkout page where you will be offered a variety of Shipping Method choices and their prices.
I received the wrong product.
If you feel that you have received the wrong product, please contact customer service at 804-359-0505 within 5 business days of receiving the product.
When will my order ship?
We work hard to make sure that you are getting your products as soon as possible with a 24-48 hour turnaround time on most products. Please see each individual item page for more information on the availability of each item. You will receive a shipment confirmation when your order has shipped and tracking information within 24-48 hours of shipment.
Still have questions?
Visit the Acorn Sales Company, Inc. website at https://www.acornsales.com/ for more information.

Fast processing time and great product!
4 days ago by priscillawalker614

Awesome job! Super fast shipping. Great customer support!
Apr 7, 2018 by Julie Williams

Awesome job! Super fast shipping. Great customer support!
Apr 7, 2018 by Julie Williams

This is the second stamp I bought, it came out lovely and the seller was good to work with.
Mar 20, 2018 by

Lovely address label rubber stamp. The seller is very good to work with and good communication.
Mar 20, 2018 by

Perfect for our wedding invites!
Mar 18, 2018 by Ashley Marino

Mar 1, 2018 by Chelsea Chaney

Feb 9, 2018 by Amber Hardwick

Awesome stamper! Quick production and shipping. Can't wait to gift this to my favorite book lover. Will definitely order again soon.
Feb 3, 2018 by One97Hoo

The stamp was exactly what I was expecting and my boyfriend couldn't get to stamping his books quick enough!
Jan 22, 2018 by Scarlet