AngiWoodDesign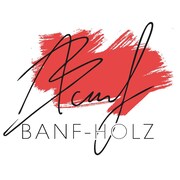 Sorry we don't have anything like that.
About
Handarbeit & Einzelstücke: Bleistifte, Füller, Kugelschreiber, Taschenmesser, Palettentische, Zigarrenhüllen, Zigarrenschneider und auf Anfrage individuell angefertigte Hozeinzelstücke.
Holz ist für mich der Inbegriff von Inspiration, Kreativität und Leidenschaft. Vor ca. 4 Jahre entdeckte ich die Leidenschaft für die Holzarbeiten. Ich verbringe meine Freizeit in meiner Werkstatt und stelle jeden Tag individuelle Holzeinzelstücke her.
Shop members
Angi B.

Owner, Designer And Producer

My age: 23. I live in Kaiserslautern. My Business: Marketing and communication. Since 2013 i turn Wood. I spent all my freetime in my Hobby room. I can live out my creativity - i love Wood :-)

Great job, very good finish and quiet click mechanism. I love it. Thanks
Mar 1, 2018 by Rafael Pérez Rivero

Yes it shipped on time, not a bad looking pen however not as smooth, and shinny as I had expected. The surface is somewhat flat, and dull. Not very "reflective" The pen's mechanism to extend and retrieve the tip is a little awkward. It works, but not as smooth as I would like. When turning the end to retrieve the ballpoint, the pen doesn't give you positive feedback that the tip is fully retracted thus you have a tendency to keep turning the retractor. Instead of it stopping it continues to unscrewes.. Not serious enough to send back,. Otherwise a pretty pen that I'll put in my rotation.
Dec 2, 2017 by Craig Hipp

Sehr gut gelungener Kugelschreiber. Liegt sehr gut in der Hand. Selten so ein äs­the­tisch schönes Stück in der Hand gehalten.
Oct 12, 2017 by Steffen Flämig

Aug 18, 2017 by Fuad Abdallah

Catwoman like it. Me too.
May 23, 2017 by deslandesd1