AscensionStones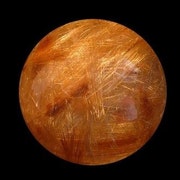 Shop policies
Last updated on
August 11, 2015
Welcome to my Gemstone Pharmacy!!
Gemstone Therapist ~ Integrative Wellness Adviser ~ Bringing awareness to all "Vibrational Beings" the Infinite Healing Power of Gemstone Energy Medicine! Wearing Natural & Untreated Gemstone Jewelry from Mother Earth as tools for Healing Body, Mind & Spirit. My purpose is to help humanity elevate it's consciousness, toward living with Spiritual Awareness and Well-Being. Combined with a deep yearning to make life altering changes in all aspects of you!! To lift your vibration by shifting negative thought patterns and behaviors, incorporating meditation and devotional practices into your life.. Gemstones are a catalyst a gateway to inner transformation and knowledge of the true self."Therapeutic Quality" means simply, Higher quality and that all stones are natural not treated, leaving their metaphysical and healing ability's intact. When gemstones are treated or faceted it causes a disruption in their energy & vibration.
Custom Combination necklaces created with precious and semi precious stones are available for any imbalances you may be experiencing in the present . Personal numerology #s can be incorporated into the necklace. These specific and unique numerical calculations create a higher frequency and vibration for the wearer. Please message me , so I may better serve you. Love Light and blessings Amy ~
Accepted payment methods
Payment
Greetings, for custom pieces and combination pieces, I require a 50% deposit this also being for stones needing to be ordered to create it. Personal numerology #s is a $20 fee which is included in the purchase, You will receive a print out of all your numerology #s No refunds for custom made necklaces..
Shipping
Tracking numbers are given
All Items are Insured over 75.00
Returns and exchanges
Returns accepted within 10 days, for full refund of the purchase item, shipping fees not included.
Additional policies and FAQs
If you are not pleased with your purchase please contact me.
Average item review
(306)

had been wanting to acquire sleeping beauty turquoise and was also interested in black tourmaline as a protection stone. As an avid bracelet wearer(stacker!) I had my eye on this pretty little thing. So glad I finally decided to purchase, it is very lovely, just perfect size for everyday wear. Ascension Stones will be in my favorites!
2 days ago by Shannon Halpin

2 days ago by kathdominick

Thank you for a beautiful specimen. I love it. I highly recommend this shop.⭐️⭐️⭐️⭐️⭐️⭐️⭐️⭐️⭐️
2 days ago by Susan Hajek-Rohm

Thank you awesome piece
3 days ago by Faith sullivan

Excellent love her work, beautiful Thank you
Mar 8, 2018 by Faith sullivan

Amazing quality and amazing customer service! Amy was very kind and such a pleasure to work with!!! Her work on this wonderful and beautiful rosary is very professional and expert quality! She has exceeded my expectations! Thank you again so much!!!!!
Feb 27, 2018 by delgado951usmc

Bonne réception ,très joli bracelet ,merci
Feb 23, 2018 by Michelle

Big fan I think I've bought 7 😊
Feb 22, 2018 by Faith sullivan

Beautiful
Feb 22, 2018 by Faith sullivan

Love her work
Feb 22, 2018 by Faith sullivan