AuntSandysSewing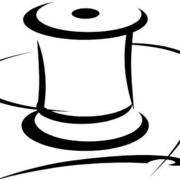 Sorry we don't have anything like that.
About
Aunt Sandy's Sewing weighted, sensory & special needs. Plus seat belt bags
Sandy Giuliano
Owner, Maker, Designer

Sewing is a dying art and I love to think I'm keeping 'handmade' alive! I find so much pleasure in designing and creating that I'm just as excited to make the piece as I am to see the finished product. I love to let my mood dictate the fabric combinations I choose and the pieces I make. Letting the products develop organically, I start with the materials and let the ideas evolve from there.

I have been sewing since I was 10. Let's just say I have way over 40 years of experience. I used to make a ton of clothes for my nieces. In each piece I sewed in a handmade label that said "Made with Love by Aunt Sandy." To this day the kids, now grown with kids of their own, still remember those labels and think everything I make should have one.

Among the myriad of items I enjoy making, I've thoroughly enjoyed developing both the sensory item and seatbelt purse lines. Each line has its own individual qualities and are important to me in their own way.

I started designing sensory items and weighted products in 2009. Having started by making some needed products for a co-worker's daughter, I quickly discovered the lack of options and was shocked at the price many of these banal items demanded. I started designing and sewing and haven't stopped since. Every child and person is unique and I really felt they should have things that not only made them feel better, but had things they loved and wanted to use. My products not only consist of popular weighted products, but also custom made and uniquely designed items that I have created with input from therapists and parents. My product line continually grows and evolves.

The seatbelt line stems from my origins in the Motor City. The majority of my webbing is recycled materials directly from local sources – these products are 100% made in the U.S. I love upcycling in effort to promote green living. These bags are functional, durable, and full of style, and can be customized to your taste and needs.

WEIGHTED & SENSORY PRODUCTS:
Weighted Blankets are a simple solution that is guaranteed to help you or your child,
not only sleep through the night, but to get a quality night of sleep. A Weighted Blanket, Weighted Stuffed Animal, Weighted Shoulder Wrap or Weighted Lap Pad can help those with Autism or children learning to self-soothe. Uses include car rides, classrooms and areas where sitting can be challenging for an extended period of time. Our products can be to used to calm and relax in various ways by laying it across the lap or torso, wrapping around the shoulders, covering just the legs or covering the whole body for sleeping.
A weighted blanket molds to your body like a warm hug. The pressure also helps relax the nervous system. It's a totally safe and effective non-drug therapy for sleep and relaxation naturally. Psychiatric, trauma, geriatric, and pediatric hospital units use
weighted blankets to calm a patient's anxiety and promote deep, restful sleep. In a
similar way to swaddling comforting an infant, the weight and pressure on an adult
provides comfort and relief.
Weighted blankets are "weighted" with nylon poly pellets that are sewn into compartments throughout the blanket to keep the weight properly distributed. The weight of the blanket acts as deep touch therapy and acts on deep pressure touch receptors located all over your body. When these receptors are stimulated, the body relaxes and feels more grounded and safe, and clinical studies suggest that when deep pressure points are triggered they actually cause the brain to increase serotonin production.
Fortunately, weighted blankets may be of some help in managing common manifestations of autism spectrum disorders. Weighted therapy blankets allow for something called deep pressure touch stimulation, which in turn produces serotonin, a neurotransmitter thought to be very influential on mood (as well as appetite, sleep, memory and learning). Many parents find that draping a weighted blanket across the lap or shoulders of a child with autism helps him or her to feel more secure and stay calm throughout the day.
Many parents also find that using weighted blankets for autism can help their children with sleep disruption at night. Sleep disturbances are extremely common for people of all ages with autism. These disturbances might include sleep latency (taking more than an hour to fall asleep after the lights are out), getting fewer than seven hours of continuous sleep, or other struggles to get restful sleep. Weighted therapy blankets can help children to fall asleep more quickly, stay asleep for longer, and get more restful sleep. The added weight sewn into our blankets stimulates the production of serotonin which, in turn, converts to melatonin, the hormone that tells the body to sleep. Serotonin, often prescribed to those with anxiety, suppresses feelings of unease and boosts our mood. Then, as the melatonin level begins to increase, we feel tired.
Shop members
Sandy Giuliano

Owner

I am a designer by trade and love to create new products. I am always looking for new and exciting products to develop and bring to life!
Shop policies
Last updated on
November 18, 2016
If you are interested in custom orders of any products, please contact me.
I have a wide variety of fabrics and color choices. I make weighted products in all sizes, just ask. Seatbelt purses can be designed in various colors, linings and strap lengths.
Accepted payment methods
Payment
Charges and pay pal accepted. At time of order please.
Shipping
My shipping prices are pretty cheap.
My turnaround time is one day if it is an in stock product. It I am making custom for you, it's usually 3-5 days.
Most products go out by priority shipping
Returns and exchanges
I try to offer a quality product. If you have any issues with your purchase, please contact me and we will work something out. If you just don't like what you ordered, it is returnable within 7 days, you pay shipping.
Additional policies and FAQs
Custom orders are welcome, just contact me.
I carry many more products than what is in the store, let me know what you are looking for.
Average item review
(284)

My dog absolutely loves this! I only wish I'd gotten him one sooner.
4 days ago by neocreativegenius

Exactly as described and quick delivery. Excellent!
Jun 12, 2018 by Steven DuPont

Exactly what I was looking for to make my son's crash pad!
Jun 8, 2018 by

Awesome Seller fast shipment..I will do business again!
May 31, 2018 by Kenisha cobbins

Thank you so much for my daughters blanket she loves it !!
May 29, 2018 by michelle shannon

May 24, 2018 by Victoria Storm

Love our webbing made the perfect light weight vest!
May 24, 2018 by Victoria Storm

The item was shipped promptly and was exactly as described. Very smooth transaction.
May 23, 2018 by pdube12

May 19, 2018 by Michelle Thompson

Amazing blanket! My son loves it and it has definitely helped him to sleep better at night. Thank you so much!
May 15, 2018 by Julie