AustFondantMoldCo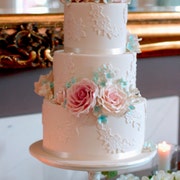 Sorry we don't have anything like that.

3 days ago by wagneramandap

Apr 4, 2018 by cindyliu277

Venature molto belle...articoli fatti bene
Mar 23, 2018 by lucy onnis

Bellissimo venatore...anche da usare per le ali farfalle
Feb 23, 2018 by lucy onnis

GRAZIE...Venatore molto fatto bene misura perfetta
Feb 21, 2018 by lucy onnis

My mould did not arrive but as soon as I messaged Peter shipped it straight away nice mould Nice flower I will use them for cake decorating very good service
Jan 30, 2018 by pepetinker1

Jan 6, 2018 by Melie Soler

Great quality - the mold is very detailed, yet released without a problem. Super cute faces!
Dec 7, 2017 by Elaine Haskey

Sep 29, 2017 by Angela Reed

Moulds worked perfectly, great result
Sep 26, 2017 by mhgatherum