Basilandivy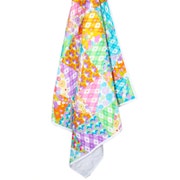 Sorry we don't have anything like that.

Nice dimensions. Easy to work through.
Mar 3, 2018 by

Feb 19, 2018 by Regina Fancher

Pattern would be better if it differentiated the sections with different letters.
Dec 13, 2017 by Sue Mariotti

Great quilt block pattern and easy to sew
Sep 26, 2017 by

Love your patterns. Thank you
Aug 23, 2017 by Guadalupe

Can't wait to try this pattern.
Jun 27, 2017 by Terry Johnson

Jun 1, 2017 by Mel Santillan

Apr 6, 2017 by Bee Martin

Unlike most paper pieced patterns, this one is split into 3 for you already, so you don't have to copy it 3 times for one plane. Very good thinking. Thank you.
Mar 10, 2017 by mariegraham45

Feb 25, 2017 by Sarah CoteGoralewicz