BeadedBentandTwisted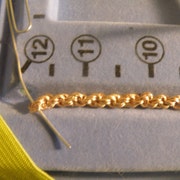 Sorry we don't have anything like that.
About
Hubei Turquoise Kumihimo Bracelet
An outlet for my jewelry.

Cute!
Jul 8, 2018 by Katja Engel

Sooo cute!!
Jul 8, 2018 by Katja Engel

So cute 😍👍
Jul 1, 2018 by Katja Engel

everything is as described. Beautiful
Mar 3, 2018 by Barbie Fashion

Hi LOVE THE UNDER THE SEA DANGLE EARRINGS. THANK YOU. HAVE A WONDERFUL DAY : )
Dec 22, 2017 by SMILEY FACE

Love item. Thanks for great price!
Nov 2, 2017 by onetowerbridge

I love this pair of earrings so much! Looking forward to wearing them often. Thank you!
May 22, 2017 by Radha Shyam Dasi

I am very pleased! I love my new rose quartz angels!
Feb 9, 2017 by Ruth-Ester Rynning

Aug 18, 2016 by Lindsay Grieshop

Arrived comedically fast! As though a pneumatic tube ejected it at me after hitting the order button. Item as promised.
Jun 8, 2016 by Dykonoclast