Borlote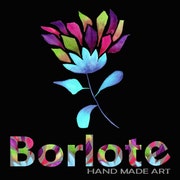 Sorry we don't have anything like that.

The bright blue and bright flowers definitely reflect the Talavera design. Love it!
Mar 6, 2018 by Cindy Mata-Vasquez


Beautiful and stunning greenery. However there is only on piece of eucalyptus.
Feb 9, 2018 by ThatBirdFlew

Jan 16, 2018 by Anneke Forster

Dec 27, 2017 by 112FarmhouseLayne

How fabulous! Thanks so much!
Nov 29, 2017 by FlowerPot Angie

WOW! Love these! I was so thrilled to find this shop! Easy to use & immediate! No waiting for the mail to deliver!! Art is beautiful and I will use these for my embroidery as well as other projects. Thanks so much!
Nov 23, 2017 by Dee Dunn

Very Beautiful! Easy to use!
Nov 19, 2017 by acaisea

Oct 27, 2017 by Radwa Hafez

Oct 19, 2017 by Maegan Klassen