CCAbyMags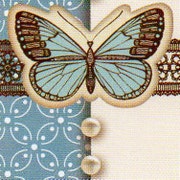 Very cute wallet!! It is well-made and the shipping was fast!!
Mar 2, 2018 by OnyxDove

Super easy to work with. I love the blanket and it made a great Christmas gift. ❤️❤️❤️
Jan 9, 2018 by Heidi Berwald

Cute...beautifully sewn..a little smaller than I thought.
Jan 2, 2018 by terrid307

Very cute....fast service, thank you.
Dec 4, 2017 by Leigh Oatman

Nov 17, 2017 by Jacqueline Garza

Cute little Pokémon rope bag. Has an inside open pocket on the inside. Well crafted. Shipping quick & excellent customer service :) Thank you my friend will adore it.
Nov 16, 2017 by Stephanie Cato

Item is great, but shipping took much longer than expected.
Nov 7, 2017 by KLee G
Love the bag, thank you!
Aug 4, 2017 by Kim Morris