CastlehillEmbroidery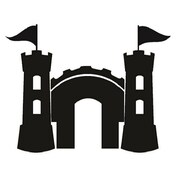 Sorry we don't have anything like that.
About
Sewing on my mind and in my heart
Welcome machine embroidery enthusiast! My name is Carol. I've enjoyed machine embroidery since 2003 when I bought my first embroidery machine, a used Brother 8500. I'd been admiring embroidery machines at my dealer and at quilt shows for a couple of years before I took the plunge. Two years after my initial purchase I traded up to a Brother Innovis 4000D. I've since added a Baby Lock Enterprise 10 needle.

I learned to sew and embroider from my mother who learned from her mother. I started at age 8. My mother taught me a few basic sewing skills on her 1950's era Singer Sewing machine. I loved it and pestered my mother for time at the machine. In self-defense my mother put her sewing aside to teach me how to use the machine and to layout and alter a pattern. I never looked back and my mother had an occupied daughter for years to come. While growing up my big treat every year was to go to the fabric store right before my birthday. My mother would let me select a number patterns and fabric to go with them. She'd wrap my selections for my birthday. I always got exactly what I wanted.

In college I started out as a business major. But sewing and design were never far from my thoughts. I quickly changed to a design major. I received my bachelor degree in design from UCLA.

As chance would have it my first job out of college was a job working for a computer firm. Over the years I've held a number of positions from technical support to system engineering to product management. I've moved on from just the crafting part of this art form to delve into the technical field of digitizing. . I hope you find the designs this site fun and imaginative.

Thanks for visiting,

Carol

Jan 28, 2018 by Brandy Ives

Love this design! It stitches out beautifully and the instructions are clear and easy to follow.
Dec 21, 2017 by barpar

This ornament stitched up great. Highly recommend.
Oct 25, 2017 by Jodie Sheakley

Oct 20, 2017 by Poppies and Peanuts

Love this design! Stitched on a tote bag and it turned out perfect! Will save to use again!
Jun 21, 2017 by Mary Webre

LOVE these! I put them on tea towels for birthday wishes!
May 18, 2017 by Abigail Dyrdek Wilkinson

Good quality and very pretty
Feb 7, 2017 by Janice Stone

Nice Embroidery design. Thank You
Jan 27, 2017 by Annita Emerson

This ornament stitched out perfectly. I've made a few of them. I didn't see any errors in the stitching.
Dec 8, 2016 by Tammy C
Ein sehr schön ausgearbeitet Stickmuster, bin sehr zufrieden.
Nov 8, 2016 by Heidi Rohrmoser