DandelionDesigns7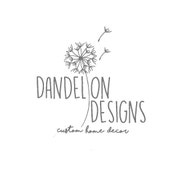 Sorry we don't have anything like that.

Jun 28, 2018 by Denise Lng

Jun 7, 2018 by Tiffany Spurlock

Very nice glaze
Jun 7, 2018 by Tiffany Spurlock

May 8, 2018 by Sarah Miller


After a long week of re-doing my super-dark cherry kitchen cabinets, the 'Sea Salt' color looks just GORGEOUS on my bottom row of cabinets... and I definitely think it will hold up a bit better than white. A little goes a loooong way - I wasn't sure how many quarts to buy, I bought three and ended up using less than one on a bottom row of cabinets and an island (with primer underneath). I couldn't be happier with choosing the paint and this color, and Kristy's customer service was just beyond amazing!!
Jan 4, 2018 by sunshiny777

Love the glaze! Thanks so much!
Jan 2, 2018 by ShannonRoseOriginals

Amazing. This product is incredibly sturdy and looks perfect!!!! Amazing communication with the seller as well
Dec 23, 2017 by Whitney Conrad

Nov 18, 2017 by grennesjk

Oh my! The WiseOwl Lemon Verbania Salve is divine. It not only smells wonderful, it goes on like butter & really conditions the wood. It leaves a light scent that leaves furniture smelling nice without being overpowering
Oct 21, 2017 by cshawbunch