DesignsByKaylaMarie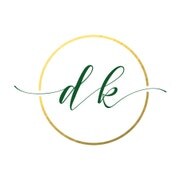 About
Shop members
Kayla Pickrell

Owner, Designer, Creator
Shop policies
Last updated on
June 12, 2011

My prints came out perfect and I get so many comments on them! :)
Aug 23, 2017 by Frost Fire

Super cute! It was a great gift and my mom just loved it. Great quality paper too.
Jun 16, 2017 by Janiece Okpobiri

Bought another one and it is amazing!!! What a great seller with amazing designs!!
Jun 13, 2017 by Parker Boggs

What a great design!
Jun 12, 2017 by Parker Boggs

First, What an absolute lovely "Thank You" Letter I received with this package. I LOVE how Kayla cares about the people who come through their shop and it makes me want to make more purchases in the future, especially because of how EXCELLENT the actual product it. The frame it came in is much higher quality than I expected! This purchases is intended to be a gift for my Fiance, who absolutely adores Junkrat. I'm sure she's going to love it. Thank you.
Jun 9, 2017 by Zachary Murray

So cute!
May 30, 2017 by Amy Leagan

Received much quicker than expected! The card is perfect! Thank you!
May 7, 2017 by

Apr 28, 2017 by Ashley Nicole

Great communication! Fast responses and very thorough.
Mar 29, 2017 by Krystle

Kayla personalized a sign for me and was great to work with!
Mar 21, 2017 by Ellie McKnight Anastasi