DiskCovery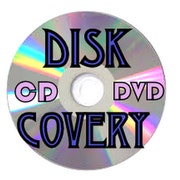 Awesome! Exactly what we were hoping for.
Dec 28, 2017 by fiddlebyheart

Brenda is so awesome. She shipped these so quickly to me and she answered all my questions. I highly recommend her and the quality of the product is fabulous.
Jun 20, 2017 by snapshotphoto

The product looks just as pictured. Great Quality and fast delivery.
Jun 16, 2017 by snapshotphoto

So cute. They look and work great.
Dec 5, 2016 by Heidi Gaspord

Arrived promptly and securely packaged. Eaxactly as described. The vendor worked with me to make sure I got exactly what I needed. The cases look great!
Dec 1, 2015 by JTOB