Fleagleeattic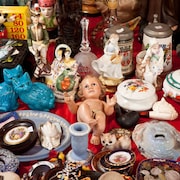 Fleagleeattic is taking a short break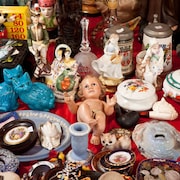 Note from seller
The shop will be on vacation till 1.8.2018 I continue to check mails, don't hesitate to contact me if you have any question. See you soon!
Sorry we don't have anything like that.

Nice vintage ring, not sure about the 925 sterling, but good transaction.
Jun 6, 2018 by Emmanuelle

These are very unique earrings! Fun to wear!!!
May 21, 2018 by jlcopen

It is garbage, low quality aluminum The seller is an absolute conman and will claim he did some tests which is absolute lie ( tested by two jewelers ) He also claimed i did some scratch on return ( which cant even matter if it was real silver.. just polish? ) Dont buy anything for this shop he is a thief and refused to refund me based on these lies.
Feb 14, 2018 by Alexander Einbinder

Feb 12, 2018 by Gwenaelle Grenaut

Jan 2, 2018 by batyagoren

Slightly smaller than expected but it was everything id hoped for and my boyfriend loves them. Shipping took a little while but i think thats just because so far away.
Dec 5, 2017 by Riley Orr
Stylish blouse in good condition, sent fast by efficient seller. All good here!
Oct 2, 2017 by 32missmoco

Aug 24, 2017 by Amanda Harris

Thank You for the very pretty choker. I will enjoy wearing it. Blessing, Tina zaczyk
Jul 3, 2017 by zaczykja