GlassFusingDecals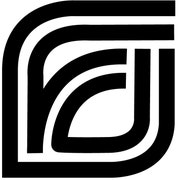 Sorry we don't have anything like that.
About
Add Unique Style To Your Glass Artwork with Glass Fusing Decals!
Toronto based glass artist Michelle Prosek has been working with glass for over a decade, dedicating her time to experimenting and finding new ways to work with glass. Having designed a series of custom decals for her own body of work, she is excited to make her designs and ideas available to everyone! Join the mailing list for updates on new designs, ideas, and special news, and check back often to see what's new!

Glass Fusing Decals designs are all waterslide decals created using extremely fine glass powders, so the colours are always rich and true. Because the designs are glass, they fire right into any kind of glasswork creating a stunning permanent finish that will never fade or scratch.

Michelle is always happy to create custom decals in all shapes and sizes for small businesses too! Just contact her and she'll be happy to discuss all the possibilities!
Shop members
Michelle Prosek

Owner, Designer, Glass Artist

I have been a glass artist for over 15 years, and it's always amazing to see what's possible with this incredibly versatile medium! I am thrilled to now be able to offer these designs and other new illustrations to glass artists around the world.
Shop policies
Last updated on
July 26, 2017
We are dedicated to creating the highest quality glass fusing decals for all forms of glasswork. Instructions for storing, applying, and firing our decals are included with every purchase, and they are available on our main website at
www.glassfusingdecals.com
.
Should you have any questions, we are always happy to help, so contact us any time!
info [!at] glassfusingdecals.com
Accepted payment methods
Payment
We accept payment either directly through Etsy, or Paypal!
Shipping
We ship anywhere in the world!

All orders are shipped within 1-3 days, on the first Monday following the day your order was placed. If we do not have enough stock in a particular item in your order, and need to print more decals for you, we will notify you of the delay. When new printing is needed, the delay is usually around 7 business days. While we aim to maintain sufficient stock in all of our designs and varieties, high volumes of orders sometimes result in the delay while we catch up.
Returns and exchanges
Due to the nature of our decals, we can only provide a refund if they have been damaged during shipping. Should anything happen to your order during transportation, please take photos and send them to us so we can either refund or replace your order.
Additional policies and FAQs
Frequently asked questions about Glass Fusing Decals! If you have a question that isn't covered here, please contact Michelle at info [!at] glassfusingdecals.com and she will be happy to help you out.


What type of glass can Glass Fusing Decals be used on?
Our decals can be used on any glass surface, including glazed ceramics!
COE 90, 96 and 104 are the most common, but the only real criteria is that the glass or ceramics you are using can withstand the required firing temperatures for the decals. If they can, you'll get beautiful crisp, clean decals every time.


What is the difference between High-Fire and Low-Fire decals?
High-Fire decals fire at a temperature of about 1420ºF, whereas Low-Fire decals fire at a temperature of about 1100ºF. Each temperature range has it's own uses:
High-Fire decals might be used on smaller projects that have been cold-worked and need to go back in the kiln to be fire polished. This is ideal as you can fire out the decal and fire polish all in one firing.
Low-Fire decals are ideal for work that needs the decal, but you don't want it to lose it's shape in the firing. Items such as plates, bowls, vases or other more dimensional work would be best with a Low-Fire decal because the firing temperature is low enough that the glass won't lose its shape.
Whichever you use, the firing schedules for both types of decals are below full fuse temperatures, which means you can use the one that best suits your project.


Do you offer colours other than black and white?
Absolutely! We've found black and white to be the most useful and popular colours for decals, so these are part of our main line, however, we can definitely provide decals in any colour including silver and gold. We are happy to take requests and provide quotes to suit your needs.


Can I fire the decals between two layers and 'cap' them?
Technically, yes, you could, but if you want perfect clean results the decals should be your LAST firing and go onto your finished piece. You are always encouraged to experiment with new ways to combine glass working techniques and inclusions, but if you attempt to case decals in between layers of glass, the finer lines are likely to break apart creating a more worn-out, antique look. If you plan to attempt this, you must use the high-fire decals, and properly fire your decal onto the bottom layer of glass first. Then you can do a second firing to cap it with the second layer. If you attempt to do this all in one step, you will end up with a mess as the decal medium may not have enough air space or heat to burn off properly before the glass fuses, and will likely create an air bubble in the piece.


The decals rubbed off, what happened?
If your decals rub off or blow away like powder after firing, they have not been fired long enough! Check your kiln settings to see if your kiln is going to a high enough temperature for the decals you are using. If so, you might need to hold the decals at their maturing temperature for a bit longer.

Why did I get blisters or cracks in my decal?
It is most likely that you over-fired your decals or held your hold time too long.


Why did I get "pinholes" in my decals after firing?
In this case, you probably didn't get all the air bubbles out of the decals before firing. Be sure to take a paper towel and gently, but thoroughly, squeeze any excess water off the decal when applying. If you see any air bubbles at this point, use your damp paper towel or cloth and push them from the middle of the decal out toward the edges until they are all gone, then allow them to dry for 24 hours before firing. It is also very important to use clean water when applying your decals, as any tiny particles trapped under the decal could also cause pinholes.


Can I get online help?
You bet! Michelle has over 12 years of kiln glass experience and is here to help you achieve the best results you can! You can email her at info [!at] glassfusingdecals.com as much as you need!


Do you sell wholesale?
Yes we do! Please contact Michelle with your wholesale inquiries and she will be happy to give you quotes and more information.


How do you ship the decals?
I ship the decals in their own separate pouches with protective waxed paper, all in a CD-sized rigid mailer via regular post. This keeps the cost of shipping down, whereas the next option up is around $20 (I felt this was ridiculous for any small to medium number of decals). This means there is no tracking number, and the decals may take between 7-15 days to arrive depending on your location within North America with respect to Toronto, Ontario in Canada where we are located. If you would prefer trackable shipping, or a rush order, please contact us before you make your purchase to make arrangements for that.


Thank you everyone for your support!
Michelle Prosek

Magnifiques décalques! Très bonne qualité! Je les aime beaucoup!
Jul 29, 2018 by Nathalie Ampleman

Magnifiques décalques! Très bonne qualité! Je les aime beaucoup!
Jul 29, 2018 by Nathalie Ampleman

Magnifiques décalques! Très bonne qualité! Je les aime beaucoup!
Jul 29, 2018 by Nathalie Ampleman

Magnifiques décalques! Très bonne qualité! Je les aime beaucoup!
Jul 29, 2018 by Nathalie Ampleman

Magnifiques décalques! Très bonne qualité! Je les aime beaucoup!
Jul 29, 2018 by Nathalie Ampleman

Jun 30, 2018 by Sarah Meranda

Beautiful decals, shipped quickly. Thanks!
Apr 21, 2018 by Sue Pippenger

Beautiful decals, shipped quickly. Thanks!
Apr 21, 2018 by Sue Pippenger

Beautiful decals, shipped quickly. Thanks!
Apr 21, 2018 by Sue Pippenger

Aug 3, 2017 by Sarah Meranda