HappyPictureShop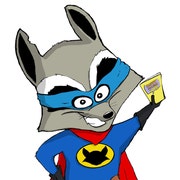 Sorry we don't have anything like that.

Way too many pieces poorly designed
Nov 12, 2017 by Cari Segebart

Too many pieces to put together- would be much easier to work with if same color parts of the image were grouped/welded together so they cut as one piece.
Nov 8, 2017 by Melissa Walsh

Nov 5, 2017 by Jennifer Barber

Nov 5, 2017 by Kelly Saucier

Oct 27, 2017 by Giselle Casillas

too complicated to separate. colors not attached.
Oct 14, 2017 by simplestitches2015

This is not meant for heat transfer vinyl.
Sep 18, 2017 by Lori Zimmerman- Collister

Wasn't overly impressed with the layers, the bottom layer was just an outline so not a lot of good for card making. Had to modify them myself.
Aug 14, 2017 by AlexFaller

Perfect! Thank you! Love the details
Aug 10, 2017 by Brandy Baker

much better than expected ...
Aug 8, 2017 by jischoenemann