HouseofRubberStamps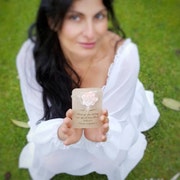 Sorry we don't have anything like that.
About
Beautiful high quality personalised rubber stamps made to order
Thank you for visiting our Etsy store! We are the proud creators of your customized rubber stamps. It is our goal to ensure each customer receives their perfectly imagined stamp, for the finishing touches on personal creations. Customized stamps are ideal or wedding, party and craft creations. They are also useful as marks of distinction for businesses and organizations. Regardless of whether you or someone you know are purchasing a stamp for making jam, preparing a brew, a photographer or a tailor, we will work with you to discover the right print. We can send stamps directly to you, or wrap them as a gift to anywhere in the world. Customer satisfaction is vital to us; we believe the best business is done through open communication. Send inquiries to: (email) and we will promptly respond. Have an awesome Day!!! XO

Gorgeous stamp, added a lovely personal touch to our wedding invitations. Good quality and easy to use
13 hours ago by Laura Mckee

2 days ago by alimallalieu

So so happy with our bespoke design, looks perfect on luggage tags!
3 days ago by Jo Nicholls

Perfectly prepared. I couldn't have received this any faster. Overall, my sister loved it. Thank you.
3 days ago by phonejoan

It's such a beautiful stamp, and amazing customer service thank you
5 days ago by Emma Hurn

The stamp arrived so quickly (1-2 days after ordering!) and is very high quality. We purchased the black ink pad as well and the two work perfectly together. The stamp is very clear, even with the small number details. We've used the stamp 200+ times already and it's still as good as new! We'd highly recommend this very good value for money stamp!
May 20, 2018 by gcobbold1

Great stamp, perfect for our day!
May 20, 2018 by Vicki Gates

Excellent quality stamp for my invite envelopes and wedding favours. I've used it with embossing powder and it worked really well. Recommend!
May 11, 2018 by samanthaadcock4


Nothing was too much trouble .... a great item, beautifully made x
May 5, 2018 by Sarah Jane