ImaginaNatural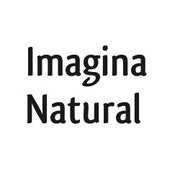 Sorry we don't have anything like that.
About
Natural Products from Constitucion Chile
From Constitucion, Maule in the Central part of Chile, Imagina Natural sets out to sustainably, ethically and respectfully use the best of the natural resources Chile has to offer along with the finest traditional skills of the the region in order to produce products that we can be proud of.

Chilean wool is extremely special and our hand made, hand spun, hand dyed wool from locally reared, non intensively farmed sheep is of the highest quality, incredibly unique and exceptionally pleasing to work with.

Chile is home to volcanoes, earthquakes, tsunamis, geysers, mountains, deserts, lakes, glaciers, forest fires, floods and all sorts of wonderful creatures. This unique geography provides us with some of the most special natural creations.

Sadly in 2010 an 8.8 grade earthquake hit Constitucion and the resulting tsunami completely destroyed the town. 5 years after the earthquake debris continues to lap against the shore of both the river maule and the powerful pacific ocean. We carefully collect, clean, restore and bring back to life this troubled driftwood hoping to create work that inspires those that use it.

We are environmentally conscious and are very keen not to cause deforestation of the incredibly beautiful chilean native forests that are home to many beautiful plants, trees and animals that are unique to Chile. We try to use reclaimed wood and driftwood as much as possible. When we do buy wood we are extremely careful about its origins and check that it is either old wood or tree that fell in a storm for example.

Essentially our goal at Imagina Natural is to bring the finest Chilean natural materials to life using local skills and hard work. Focussing on local natural materials such as reclaimed wood, scrap metal, locally produced natural fibres, drifwood combined with artistic skill to produce work that we are proud of and that we hope the world will love.
Shop policies
Last updated on
June 1, 2016
We select the best materials and products from Chile and especially from Constitucion and the Maule region. Providing the world access to these special products normally only enjoyed by locals. These products come from the heart of Chile often handmade or hand processed showing the care and devotion to producing good finished products.
Accepted payment methods
Payment
Payments should be made within 3 days of the purchase.
Shipping
Normal delivery from Chile can take up to 30 days. You will always get a tracking number.

We are able to use FEDEX 2-4 day service if you need it however the cost will normally increase significantly and we do not recommend it for normal orders. Please contact us if you need fast delivery.

Please provide your phone number so that couriers can call you in the event that you are not in when the parcel is being delivered.

~Customs Fees~

Please be aware that any customs taxes, duties or fees imposed are the buyer's responsibility: these are imposed by a buyer's country and are out of my control. I always mark a package accurately as to weight and value in accord with the law. If you are unsure of your country's import duties, you can check at www.dutycalculator.com.
Returns and exchanges
If for any reason you are unhappy with your product please contact and tell us. We want all our customers to be happy with our handmade natural Chilean products. We have strict quality control standards in order to ensure all shipped products are of excellent standard. If for any reason a product is faulty then we will happily refund the value of the item when we receive it back. Due to the nature and size of our items we cannot refund shipping and you will be expected to cover the cost of shipping the item back to us in the original condition.
Additional policies and FAQs
- Wholesale Orders -

Contact us for wholesale orders.

- Why do we ask for a phone number? -

Sometimes things go wrong and having a working phone number allows the postal service to contact you and attempt to fix it. Whilst we do not insist on taking your phone number please be aware that the postal insurance is only provided by our shipping company with a valid working contact number.

This phone number will only be used for shipping and will not be saved or used for any other purposes.

Mar 14, 2018 by bourgoinguy

Mar 14, 2018 by bourgoinguy

Jan 25, 2018 by Lisa Bedard

Muy bien! Buena atención y envío rápido. Buena calidad!! 😍😍
Dec 17, 2017 by Ágata

Finally got it after a month of shipping time(Chile > Malaysia), everything is good as per the product itself!
Dec 6, 2017 by ChongChing Ooi

Good product. As promised, and shipped on time. I would recommend that you start making the slot tilted back a bit. Putting it in the stand completely straight up and down feels awkward.
Nov 21, 2017 by Ted Obbard

So happy with what I received quickly!
Nov 21, 2017 by FopeyeTheSailor

Received item. Can't wait to turn it into a sink.
Oct 21, 2017 by Helene

Sep 19, 2017 by Maureen Prairie

There's a lot of wood, branchs inside this yarn. Pretty desapointing. Also, the color seems darker than reality, the grey color is very very pale, without black parts. The yarn is rough, not pleasant at all. Sorry. But, the delivery was very quick, this is the only good thing. The yarn deserve 2.5 stars.
Feb 23, 2017 by Isabelle