JKArtBoutique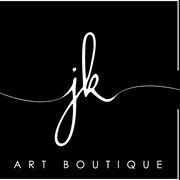 Sorry we don't have anything like that.

Love this pattern. It was fun to do.
Jun 19, 2018 by Martha Jones

Very pretty doilies beautiful photo's and diagrams to help make these! The patterns are written also. Thanks for more beautiful patterns!
Jun 4, 2018 by ryanc781

Very nice pattern! I enjoy the diagram it makes tatting so much easier!
Apr 17, 2018 by ryanc781

Lovely pattern! Looking forward to working on it.
Jan 23, 2018 by momkitty

I love the looks of this doily. I haven't made it yet, but I can tell that it is going to be one of my favorites..!
Jan 23, 2018 by Barbara Gordon

I have a new beautiful pattern! Thanks!
Jan 16, 2018 by Esther Fligelman

Rien à dire, très bien expliqué, un peu dommage que l'on ne sais pas l'avoir dans sa langue. L'article est très net. Merci à l'artiste Laura :-)
Jan 10, 2018 by fannybs05

It is so beautiful! I love it!
Jan 9, 2018 by Esther Fligelman

Beautiful doily pattern! The diagram is nice and clear. Thank you. I hope the English version will be soon, but I do like diagrams!!
Jan 8, 2018 by ryanc781

Love my new earrings, such a unique detail. Shipment on time. I truly recommend these :)
Dec 15, 2017 by Magdal