KreationsByKolby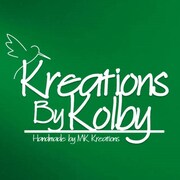 So happy with my purchase - would purchase from seller again. Items received as described and in a timely manner. Thank you!
Mar 6, 2018 by Maureen Farrell

I am really please with my scroll rod covers & I love that they are made of flannel - so soft to the touch. Would purchase from seller again.
Mar 6, 2018 by Maureen Farrell

Fits my 11x14 Qsnap great! Only wish it was a little wider to hide excess fabric.
Jan 2, 2018 by Allison Mulhern

The items are just as I wanted. Shipping was fast. Great seller.
Dec 26, 2017 by Barbara

Nov 26, 2017 by Elizabeth Jaconi

Love this grim guard. Fits my scroll bars perfectly. Came very fast.
Nov 23, 2017 by atana1313


Sep 1, 2017 by Carl Mayer

Perfect cover for my new Brighton Craftlite lamp. Arrived quickly, exactly as pictured. Nicely stitched, very soft next to lens and LED lights, no more worries about collecting dust. So glad I found it! Thanks!
Sep 1, 2017 by djsweetser

This is perfect! Quality is amazing, I can't wait to use it.
Jul 11, 2017 by Tracy Hill