MaryDdigital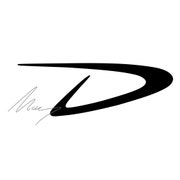 Sorry we don't have anything like that.
Shop policies
Last updated on
October 26, 2015
Hello there!

Thank you so much for visiting my shop. I put lot of love into my designs so I hope you find something you like!

If you have any questions or queries, please don't hesitate to get in touch.

Please make sure you read through my Terms of Use before purchasing so that you know how my designs can be used.

Enjoy!
Accepted payment methods
Payment
Paypal. You do not need a PayPal Account to pay for your items through PayPal.
Shipping
All items are digital downloads. Your file/files will be automatically emailed to your registered email address within minutes after your payment is received. Please check your spam if you don't see them.
Returns and exchanges
No refunds are available due to the digital nature of the products. However if you have a problem please contact me and I will do my best to find a solution.
Additional policies and FAQs
Most products are both Commercial and Personal Use
Here you find the summary version of my TOU. You will receive the full TOU purchasing one of my graphics.

YOU CAN

ACCEPTED USAGE INCLUDES:

*digital or printed invitations- not blank templates
*digital or printed cards
*digital or printed party decorations including but not limited to- banners, cupcake
wrappers, cupcake toppers, favor tags, favor boxes, water bottle labels
*digital or printed personalized address stickers
*digital or printed gift tags
*digital or printed luggage tags
*digital or printed stationery
*digital or printed personal enclosure cards or business cards
*digital or printed heat transfers
*digital embroidery 
*handmade jewelry, scrabble pendants, magnets, bottle cap pendants.

* YOU CAN use Commercial Use in creating products for sale for micro and small businesses. For example, you can create invitations and party banners for sale on Etsy, business cards, printables, shop banners that you create for yourself or sell to others. You do need to create something different and cannot be sold as is.

*YOU CAN use my digital papers to create DERIVATIVE planner stickers {printed and or printable} that YOU will sell to consumers themselves for PERSONAL USE ONLY in flattened .jpg/.png or printed format WITH CREDIT to MaryD Digital in your listings.

* Teachers can use commercial products for educational worksheets, or for any other educational usage, like Teachers Pay Teachers.



*CUSTOM- one of a kind-(made to order-not mass produced) t-shirts, onesies,
lunch boxes, cups, platters, cutting boards, etc...



* use my designs on your NON-COMMERCIAL website/blog so long as the final result is displayed in a flattened .jpg/.png form and not more than 72dpi.

*use my designs to create DERIVATIVE digital scrapbook kit pieces, papers, & elements that you will sell (for personal use) to consumers themselves.

*use UP TO 50% of my designs in a single digital scrapbook kit/product unless it is a single alphabet or number set.

* use my designs in Free, Scrap For Hire and Scrap For Others kits you design – so long as the final result is delivered in a flattened .jpg/.png form and the customer agrees not to sell their creations for commercial use as well as does not make them available on any print on demand sites.

* use my designs to create DERIVATIVE hand-made jewelry, cards, invites, custom blog themes, printable collage sheets, photography albums/cards/storyboards, printable party supplies that you will sell to consumers themselves for PERSONAL USE ONLY in flattened .jpg/.png format.

*create and sell lesson plans, work sheets, interactive whiteboard (IWB) lessons and other teaching materials you create using my designs or fonts on Teachers Pay Teachers, Teachers Notebook, your blog & website – so long as the final results are delivered in secure PDF or flattened .jpg form and the customer is aware they are to only be used for their own classroom use as well as is aware not to redistribute them.


_____________________________________________________________

YOU CANNOT


AT NO TIME may you claim any or part of MaryD digital backgrounds or clip art to be your own. By purchasing our graphics you agree to abide by our Terms and Conditions and the purchase of our products does not in any way transfer ownership of the copyright of any design.
All copyrights, title, interest, and intellectual property rights are retained by MaryD digital. All rights reserved.



UNDER NO CIRCUMSTANCES: are any of my graphics may be used for fabrics, wallpaper, gift wrap or any other type of sell by the foot or yard usage. Not even short run gift wrap, fabric fat quarters, etc.... Not for use on pillows, bedding, bags, totes, cosmetic bags or anything else that requires it printing on fabric for construction.

ABSOLUTELY NO WHOLESALING of ANYTHING containing MaryD digital designs. You MAY NOT use our designs to be used on Etsy Wholesale or any other type of wholesaling.

By purchasing my graphics you are agreeing to my terms and use and also that if legal action must be taken for violating our Terms of Use, you agree to pay all attorney and court costs.


AGAIN: 
My graphics are NOT to be used to create items to be wholesaled to retail stores or wholesaled in larger quantites on the internet or any other means. NO MASS production of any kind is allowed without further licensing and permission. You may contact me directly if you are interested in making items to wholesale.


MaryD digital does not require additional licensing for SMALL COMMERCIAL Use- which is as defined as:



*Digital customized invitations, cards, stationery, etc.. sold on Etsy, personal websites, Facebook shop or other similar venues, this does NOT include Zazzle and CafePress and other print on demand sites. Items must be customized by YOU, (no blank invitations-i.e. "templates"), and sold directly to your customer.

I do not allow my designs to be used on Zazzle or Cafe Press or any other print on demand type website. 




All MaryD digital backgrounds MUST BE used as only PART of a
design or product and not solely the design itself. For instance, they may be used as a design to be put on a cutting board, or a cell phone cover, or T-shirt, but not for any digital sale unless it is incorporated as "part" of the design- for example- a background paired with clip art to create an invitation or stationery. 



MaryD digital images ARE NOT TO BE USED in any of the following ways:



***AS IS- all backgrounds and clip art MUST be incorporated into another design
created by you. Graphics may NOT be resold AS IS, either digitally,
printed, incorporated into any sort of digital or printed collage sheet, art print,
bottle cap or digital or printed scrabble tile sheets or digital scrapbooking
sheets or sets. 


You may not sell or redistribute our backgrounds or clip art as a 
digital file, or resell as digital clip art or in any digital clip art collection
either digital, printed or on a CD or DVD. May not be printed and used
for any sort of retail or wholesale packaging- boxes, tissue, etc...



***NO FABRIC PRINTING- Graphics may not be used as is or incorporated into any
design to be used on fabric or to create a fabric pattern to printed on fabrics
for pillows, bedding, bags, totes, cosmetic bags or anything using the 
patterns for all over printing on fabric. The only exception is designs using
clip art may be heat transferred or sublimated on personalized pillowcases
and tee shirts that YOU will sell to consumers themselves for PERSONAL USE ONLY in flattened .jpg/.png or printed format WITH CREDIT to Mary D Digital in your listings.

***Embroidery is allowed for PERSONAL USE ONLY. No usage for making embroidery patterns, or for reselling.

*** produce any CUSTOM commercial logos/branding, web designs .


***May NOT be used for wallpaper or gift wrap.



***re-distribute/share/sell any of my designs for anything other than your customers own PERSONAL USE.

***NO CLIP ART - you may not use MaryD digital backgrounds or clip art "as is"
or modified (color changes, etc), to sell on any clip art site, graphics site
which sells illustrations, vector images, or stock images in digital or
printed form. They may NOT be sold as digital or printed clip art for
scrapbooking paper, either digital or printed. Images may not be sold in
scrapbooking sets or kits, either digital or printed.


***NO PRINTS OR REPRODUCTIONS- You may not use any of our backgrounds
or clip art to be sold as prints, even if incorporated into another design. 
 MaryD digital designs are all original artwork and this usage of my 
graphics is STRICTLY PROHIBITED in digital or printed form.



***UNDER NO CIRCUMSTANCES- are MaryD digital backgrounds or clip art to 
be reproduced or copied in any way and sold as is or incorporated into a
design and sold or copyrighted as YOUR artwork. Never claim any 
 MaryD Digital images or artwork as your own.



***NO STAMPS OR SCRAPBOOKING PRODUCTS- MaryD digital images may
not be sold as scrapbooking products or stamps, either digital or rubber
stamps.



*** PRODUCE printed kits/elements, digital/rubber stamps, print on demand, home wares, clothing, fabric, vinyl art (or any kind of decals), digitized embroidery files, electronic applications, published books, photography backdrops/props, wall art or any home decor without my written permission.

*** TURN any of my designs over to any company for any reason.

*** PRODUCE pre-made logos/branding concepts, pre-made web templates for sale or for free.
***produce any CUSTOM commercial logos/branding, web designs

***NO FREEBIES-our graphics are not to be used for give-aways, included in any
free distribution of any kind.

*** NOT to be used on sites such as Zazzle, Snapfish, Michaels/MiDesign, Mixbook, Photobook Canada, Cafe Press etc.


_____________________________________________________________

Mar 3, 2018 by Ayzzar Gurrola

Jan 29, 2018 by lenou1817

nice patterns & good variety with these papers.
Nov 25, 2017 by sue myer

Sep 18, 2017 by Lorraine Ferguson



Gorgeous colors and designs
Nov 24, 2016 by jamminthread

Exactly what I was looking for, thank you so much for such gorgeous clip arts.
Nov 3, 2016 by Natalie Arthy


Sep 24, 2016 by Amanda Kelly