MsCreativeOutlet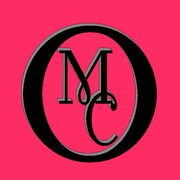 Sorry we don't have anything like that.

1 day ago by Brittany West

5 days ago by Nicki Highland

6 days ago by Tessa Ortiz

6 days ago by Tessa Ortiz


Ordered to make shirts for my friend and I on our trip, super cute. Just wished the color wasnt layered so tweedle, dee, and dum printed 2-3 times.
Apr 5, 2018 by Nicole Blair

Apr 5, 2018 by Dara Summers

Apr 2, 2018 by Brittany Embrey

I had a hard time downloading the file I wanted but the shop owner was nice to help me through it and sent me the cameo file to my email. Thank you!
Apr 1, 2018 by Mandi

Great seller. Quickly responded to my question. Thank you!
Mar 20, 2018 by Gwen