MyABCCreations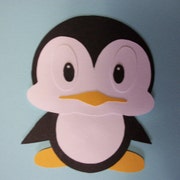 Apr 18, 2018 by Jennifer Burns

Adorable puppy die cuts were perfect decorations at our kids puppy party.
Mar 23, 2018 by Lisa Levin

Just as pictured and shipped fast!
Feb 18, 2018 by Angela Gunderson

So cute! Thank u!
Dec 12, 2017 by Jami Jones

Top shelf items and seller!
Oct 13, 2017 by barbara estock

So cute! and from a darling shop and sweet shop owner!
Oct 7, 2017 by barbara estock

Apr 9, 2017 by JessicaDeliago

Feb 2, 2017 by Amber Brejack

Nov 5, 2016 by Katelyn Goncalves

Apr 24, 2016 by Jill Yost