OLDCOLLECTIBLESTAFF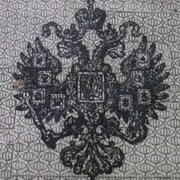 Sorry we don't have anything like that.

Jun 23, 2018 by Lelu Vida

GOOD bedcover! Thank you !
Jun 15, 2018 by Osamu Yoshida

The item arrived safely. Thank you.
May 2, 2018 by epsilon

Poor communication; the seller did not respect the time frame for shipping the item on time.
Apr 23, 2018 by OptimamPartemElegit

The item was has described, exactly what I wanted. Unfortunatly it took a month to hear from the seller, had to report the issue to Etsy and then the item was shipped. Loved the item, disliked the service.
Apr 12, 2018 by João Silva

great to use in bas relief artwork thanks L
Mar 25, 2018 by Louise Liddell

A great item! Thanks for the professional and smooth Etsy transaction. A recommended shop!! A++
Mar 21, 2018 by Fred Astren

Excellent piece. I display it with my other foreign insulators at our medical immigration exam office. Many great positive comments! Thank you for making it available to me. Cordially, Doug
Mar 14, 2018 by Doug Schema

Authenticité,il est arrivé à temps !
Mar 13, 2018 by simon

Beautiful! Love it. Awesome collection of obscure cameras and great shipping prices for such a long journey. Thanks!
Feb 26, 2018 by Fred Kono