Onedersvg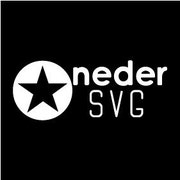 Sorry we don't have anything like that.

18 hours ago by Andrea Loustaunau

5 days ago by Lindsey Sloe

6 days ago by Chelsea Saluk

Mar 7, 2018 by kkaykaren1

Mar 4, 2018 by Renee Briles

This download is not complete. Owner does not respond to messages or send complete files stating her policy isn't to return downloads. She is stealing people's money.
Feb 25, 2018 by Brooke Armstrong

Feb 23, 2018 by Rick and Tammy McAllister

The unicorn eyes are great! I need to find stickers that are more clear, but am looking forward to doing this craft with the kids at my daughters bday party!!
Feb 19, 2018 by Aimee Roby

Cut very nicely without any problems! Thanks!
Feb 19, 2018 by mgd29

Just what I needed for my project! Thanks!
Feb 5, 2018 by Myrie Burvant