RadiantFibers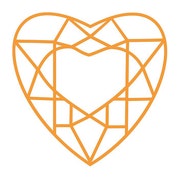 Sorry we don't have anything like that.
About
My gift to the world is my creativity. My hope is to help you feel RADIANT.
My creations are rooted in nature, connected to spirit and filled with radiance.
My artist nature and creativity is my gift to share with you, and the world.

You are searching too, looking from something MORE and my creations help you to find that in the surroundings you live in, and items you adorn yourself with. Handmade items are really made with love - one reason I love Etsy, and my favorite yarn company Darn Good Yarn. Please also feel free to check our radiantfibers.com for my blog, and more...

The idea behind Radiant Fibers is that we are all part of this dance of life...
... you a beautiful and wonderfully undulating dance of movement, learning, radiance, darkness and change.

With these creations I endeavor to establish a moment of connection, a deepening of the heart. And to create in harmony with the earth - as sustainably as I can.

A joy for life!
A feeling of sparkling radiance!

I believe that we are all beautiful humans & I create because it is my gift to share with this world.

Find the radiance within your fibers.
-Erin
Shop members
Erin | Creative Brain Behind Radiant Fibers, Chief Adventurer and Lover of All Tea | Would Love to Travel More | Big Love & Gratitude <3

Owner

Welcome! (That's me in the middle.) Thanks for being here! I know you're a radiant being, in & out. That's why I love making things w you in mind! I know you love your planet, your communities, & your positive vibe, so join the tribe! xo, Erin

I cant get over the little touches that this shop owner does to make each package special. This hat and scarf are perfect
Nov 26, 2017 by leslie01970

I love the necklace. It is fabulous. I just love the little touches that the shop owner added in the packaging.
Nov 26, 2017 by leslie01970

I am so excited about the print that I bought from this shop. I am having it framed for a special christmas present. Love it!
Nov 26, 2017 by leslie01970

Jul 25, 2017 by Madalyn Lauth

Beautiful pouch!
Jul 16, 2017 by Teresa Fridland

Jun 11, 2017 by Teresa Fridland

Jun 3, 2017 by leslie01970

Wonderful to work with and love our mama & toddler matching custom cozis! "Twinsies" as my two year old says! 😍
May 16, 2017 by Maria Nicole

Apr 5, 2017 by Amelia Leonards

Beautifully wrapped and exquisite! Can't wait to hang up!
Mar 16, 2017 by amie havner