Seedsgalore147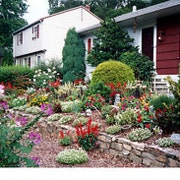 Sorry we don't have anything like that.
Average item review
(621)

I have been looking for this flower in this color forever!!! Thrilled to have found it!!! It shopped on time!
3 days ago by Lisa

4 days ago by Jenny Schimpff

I was so in love with the flower I forgot to read the detail that it was seed. I have a black thumb but I've passed them along with the understanding I get to visit them when they bloom. Received fast and in great condition. Thank you.
5 days ago by pixiegresh

7 days ago by Harold Araujo Jr
7 days ago by Linda Oliver

Seeds are here! Can't wait to plant next season!
Jun 12, 2018 by congoround

Received my seeds and they were planted about 2 weeks ago. I have seedlings already up. We will see if they make it.
Jun 12, 2018 by Shanika

It's growing well! Thank you!
Jun 11, 2018 by memphis2

Very nice seeds, growing well
Jun 9, 2018 by jorden44

I was told that my seeds shipped on May 21st and I still haven't received them.
Jun 8, 2018 by DianeB55