SewandSoUK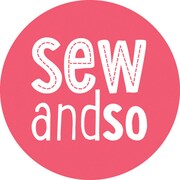 Sorry we don't have anything like that.
About
Stitch Craft Create – your hobby is our passion
Stitch Craft Create is a crafting community, created by people who enjoy crafting especially for those who love to craft. With a huge range of crafty products chosen by our savvy team, we've got everything you need to make fabulous and exciting projects. We love crafting and we want to pass that passion on to our customers! We have hundreds of free craft projects and our craft products are fantastic value for money. We aim to inspire our customers and crafters to make new and exciting projects by offering you everything you need in one place at a competitive price. We have a huge selection of designer fabrics and yarns, as well as hundreds of needlecraft kits, and tons of gorgeous craft books packed with inspiration. We also stock papercrafts, haberdashery, sewing and quilting, beading, cake decorating products and much, much more! We really are the one stop shop for crafters!

So why not bookmark Stitch Craft Create and sign-up for the newsletter? Our newsletter is packed with tips and projects to inspire your next crafty projects. You will also be the first to hear about any Free Projects that we put up on the Stitch Craft Create website and we will tell you about our best products and offers. We will never sell your details to any third party companies (as we also find that very annoying!) and we do our utmost to send you emails in things that you are really interested in and not just blanket emails with a list of products to buy on it.

We are always interested in your feedback and if you want to get in touch then contact our customer service team. Alternatively, why not join us on Facebook or follow us on Twitter and share your thoughts about the site?

In the meantime, keep crafting!

Visit our shop in Devon!

Stitch Craft Create is run from a friendly little shop in Newton Abbot, Devon, where we handcut all our gorgeous fabrics, and have rows of lovely yarns, plus lots of haberdashery, cross stitch, papercraft, cake decorating items!

So next time you're passing, visit the Stitch Craft Create Shop. We are open 8.30am - 5pm Monday to Fridays. For more information feel free to give us a call 01626 323219.

We look forward to seeing you soon!

Meet the crafty team

Cynthia – Senior Marketing Manager

Hi, I'm Cyn. I am responsible for the marketing and product buying for Stitch Craft Create and love every minute of it! My favourite thing is hearing from all our crafty communities and their inspiring ideas and projects. It is lovely to come in to work and be surrounded by beautiful fabrics, soft wools and so many pretty things! I have just started knitting and have had (some) success with my woolly cushions which are now scattered all over my house (much to the other half's joy!)

Jeni – Online Craft Editor

Hello! I'm a self-confessed craft addict and I love experimenting with new techniques. Being a craft editor I am very lucky to have worked with some of the most amazing designers in the crafting world. Anything that involves fabric, yarn or thread is my passion and I always like to have an assortment of projects on the go!

Lisa – Designer

Hello. I'm Lisa and I am one of the designers who works at Stitch Craft Create. I create the crafty catalogues packed with products and ideas for your next project that land on your doorstep! I love knitting, crocheting and sewing, in fact I will have a go at any craft.

Matt – Online Development Manager

Hi All, I'm Matt and I'm a web developer. You may have guessed that I look after our website! I try and keep all the ladies in our team in line (and usually fail!), and make sure everything runs as smoothly as possible on our website.
Production partners
Grantham Book Services

Grantham, England

Book Publishing
Shop policies
Last updated on
June 5, 2014
Additional policies and FAQs
Stitch Craft Create is owned by F&W Media International LTD, a subsidiary of F+W Media, Inc.
Average item review
(638)

the pattern does not have images with mounting instructions. I'm a beginner and I can not ride.
7 days ago by VANESSA FERREIRA OLIVEIRA

Jun 6, 2018 by Jennifer P

Very informative. Great book.
Jun 1, 2018 by DeYuanna Wood

I would normally give a 5 star review but this seller wasn't very informative on its own product and couldn't direct me in how to enlarge the pattern..... I just a heads up if you don't have adobe reader downloaded to read you more pdf files you will need to download it.
May 23, 2018 by Alicia Nicole

May 20, 2018 by Luann Martin

May 20, 2018 by Luann Martin

Yes it did ship on time. The birds are so cute. I even made one and attached it my Mum's wheelchair.
May 15, 2018 by jennifer

Apr 29, 2018 by Sophie Rebecca

I really love this pattern.Made two bags for easter for my little nieces.They loved them.Thank you.
Apr 16, 2018 by Claudia Stanzel

Perfect. Love it! Have already used the patterns.
Apr 8, 2018 by Diane Leaver