ShakespearesBathtub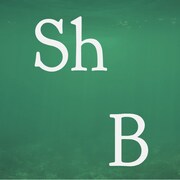 Sorry we don't have anything like that.
About
It's high time for safe cosmetics!
Hello!

My name is Mikaela. I'm a vegan cosmetics-enthusiast educated in the sciences and local to Kitchener, Ontario. Let me tell you the story of Shakespeare's Bathtub: It was the autumn of 2015 when I turned over a bottle of shampoo in my hands to peruse the ingredients list. Feeling curious, I began to google a few of the ingredients and much to my unhappy surprise, I found that many of my favourite brands filled their products with poor ingredients. These included substances shown to have phototoxic properties or to be irritants, allergens or carcinogens. I knew that I did not want these substances on my skin – my body's biggest organ.

More searching led me to notice a gap in the market for Canadian, vegan products made with only the safest ingredients and sold at reasonable prices. Having been raised with the idea that "If you see a problem, you should fix it," I began my journey towards creating my own line of such safe, vegan cosmetics.

The journey began with plenty of reading – legal requirements, business practices, web design, ingredient acquisition and reputable empirical research. This moved into making acquaintances with Canadian ingredient and packaging distributors, ordering ingredients and developing my own formulas. Everything became official when I took the step of obtaining my own web domain and shop design. After much brainstorming, I settled on the name Shakespeare's Bathtub. I found it allowed for fun, sitewide branding that could mesh together my love of safe cosmetics with my love of literature. By January of 2016, www.shakespearesbathtub.com was open to the public, who were just as excited as I was!

Since then, Shakespeare's Bathtub has been rapidly growing – releasing a new product at an average rate close to one product a week. The company's reach has expanded from my hometown to the country to the continent and, recently, internationally. Shakespeare's Bathtub has vended at local craft fairs, supplied gifts for weddings and events and collaborated with popular bloggers. I have big hopes for the future of Shakespeare's Bathtub and can't wait to see how this journey continues. I invite you to hop along for the ride by subscribing to the newsletter, following on social media or perhaps even trying out a product or two for yourself.

Let's join together in the pursuit of healthy, happy—and affordable!—living,

Best wishes,

Mikaela
Shop members
Mikaela

Owner

My goal is to provide safe and vegan cosmetics you love. With this company, I bring my education in multiple sciences together with my passion for genuine and honest products. I'm excited to be a part of your journey to health!
Shop policies
Last updated on
January 18, 2017
Welcome to Shakespeare's Bathtub, a Canadian company where safe, vegan, natural cosmetics are our number one priority.

Inspired by William Shakespeare's beautiful poetry, we've researched, formulated and made available equally beautiful cosmetics with a Shakespearean twist.
Accepted payment methods
Shipping
FLAT RATE no matter how many items you buy from our shop.
Take a look at our official website for special deals
www.shakespearesbathtub.com
All orders ship within 2-5 business days from order date. All orders are shipped with Canada Post and usually take an additional 2-9 business days to reach their destination. This means you can expect your order to arrive at your doorstep about 1-3 weeks after the order date. US orders may take an additional week. International orders will vary.
COMMERCIAL ADDRESSES: Canada Post charges more for delivery to commercial/business addresses. If you need your package delivered to a commercial address, you may be charged an additional $3-$5. Feel free to contact me if you are concerned about this :)
In order to reduce, reuse and recycle, we ship our products in a variety of "second hand" boxes. The sticker on the box may not say Shakespeare's Bathtub, but the shipping label will and you can count on your treats being nestled safely inside their environmentally friendly packaging.
Returns and exchanges
If your product arrives damaged, please contact us with a detailed email, preferably with a photo of your product and we will be happy to issue a refund back to the card with which you paid. Shipping cannot be refunded. If your product is not damaged but disappoints you, please write us and we will be happy to refund you in the form of store credit for our Etsy shop. The above applies to cosmetics only.
Additional policies and FAQs
Shakespeare's Bathtub recommends that pregnant or lactating women should consult their doctor before the use of each new cosmetics product, no matter the brand or type.

I love this color! Etsy put this in my suggestions and it is a great one! Slightly metallic in coloring, but I like it.
Jul 12, 2018 by Sue Trezza
Great boxes thank you!
Jul 4, 2018 by Nicole

Beautiful colour. Stay long on my lips. Thank you.
Jun 22, 2018 by Magdalena

Thank you! Great product. I'm very happy.
Jun 22, 2018 by Magdalena
Jun 12, 2018 by Emily Swafford

I love how nicely this absorbs into the skin. Does not leave it oily or shiny just gives it a nice glow. And has a very mild scent to it. It only took 2 days to arrive once it was shipped. Can't wait to seem the results after using it for a couple of weeks. Thank you very much. Will continue to purchase from your lovely shop!
Jun 8, 2018 by Kali

the colour on this is gorgeous, it lasts ages and looks really natural - I love it!
Jun 5, 2018 by laurenmura

this lip jelly is so refreshing and lasts ages. it tastes lovely too. I keep mine in the fridge!
Jun 5, 2018 by laurenmura
Thanks so much!
Jun 4, 2018 by Rae

Super silky smooth lip balm, minty fresh but definitely not overpowering. Makes my lips feel soft and full especially after using a lip scrub so this stuff can really absorb. Thanks!
May 27, 2018 by Hummingbird